Would we want a fugitive for a President? Because, in all likelihood, that is what Inday Sara Duterte Carpio will be if she wins the presidency and if the International Criminal Court sentences her guilty of whatever crimes she might be accused of.
It is very likely that Inday Sara's presidential ambitions may go sideways similar to the way senator Grace Poe's presidential run.
Although, in Poe's case, what derailed her presidential campaign was the question of her citizenship and it was enough for people to junk their support for her. Sara's case, however, is much worse than that as it involves allegations of killing purported criminals and political opponents — the murder of hundreds of people.
That's just the allegations involving the killing of people. We haven't even gotten into the allegations involving her supposed connection to other crimes like smuggling, swindling, and corrupt practices.
The possibility of having a criminal as President is the thing that we Philippine citizens must consider very seriously right now, even though the International Criminal Court is still a long way from handing down a sentence against former President Rodrigo Duterte, Inday Sara Duterte Carpio, and others being investigated for so-called crimes against humanity.
It is a very real possibility that Inday Sara will be sentenced guilty along with her father.
After all, who hasn't heard former President Rodrigo Duterte talk about the Davao Death Squad and other such stories of killing people he claims to be criminals? These statements by the former President were regarded as true by his followers and were among the reasons why many supporters his bid for the presidency in 2016.
Let's not forget that some of the highlights of his presidency included:
"Oplan Tokhang" and "Oplan Double Barrel": These were anti-drug campaigns implemented by the Philippine National Police (PNP) under President Duterte's administration. These campaigns aimed to target suspected drug personalities and encourage them to surrender. While the government's intention was to apprehend criminals, there have been reports of extrajudicial killings associated with these operations.
Espinosa Case: In November 2016, Mayor Rolando Espinosa Sr. of Albuera, Leyte, was killed inside his jail cell during a police operation. He was accused of being involved in the illegal drug trade. President Duterte publicly defended the police officers involved in the operation, stating that they were only following his orders to "kill if necessary."
Death of Kian delos Santos: In August 2017, Kian delos Santos, a 17-year-old student, was killed during a police operation in Caloocan City. The incident sparked public outrage and raised concerns about extrajudicial killings. President Duterte initially supported the police officers involved but later ordered an investigation into the incident.
Duterte got away with saying so many atrocious things like a "rockstar" during his presidency but now, faced with an ICC probe on his alleged human rights abuses, he ought to start acting more meekly and humbly. You know, kinda like those tough guys detained by the police, the ones we see almost regularly on Philippine TV news.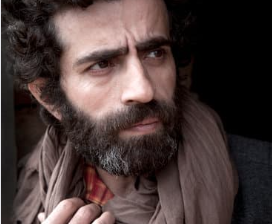 Peace be upon you!
Hello everyone, my name is Oman and I am a Middle Eastern man who has been fortunate enough to receive my education in the United Kingdom.
I am excited to share my political insights on the Philippines, a country that has been my home for the past thirty years.
Having grown up in the Middle East, I was initially drawn to the Philippines for its vibrant culture, warm hospitality, and breathtaking landscapes. Over the years, I have developed a deep appreciation for this beautiful nation and its people, which has fueled my desire to understand and contribute to its political landscape.
Living here for three decades has allowed me to witness firsthand the country's political evolution, from the turbulent times to the remarkable progress it has achieved. I have closely observed the challenges, triumphs, and the resilience of the Filipino people, which have shaped my unique perspective on its political affairs.
Through this blog, I hope to provide a fresh perspective on Philippine politics, drawing upon my Middle Eastern background and British education. I believe that my experiences and insights can contribute to meaningful discussions and shed light on the intricacies of the country's political landscape.