Amid rumours of former First Lady Imelda Marcos's death, Opposition "influencers" are already "practicing" their "eulogies". It's classic practice amongst them to invoke their fantasies of the fire and brimstone that supposedly awaits people they had summarily judged "evil".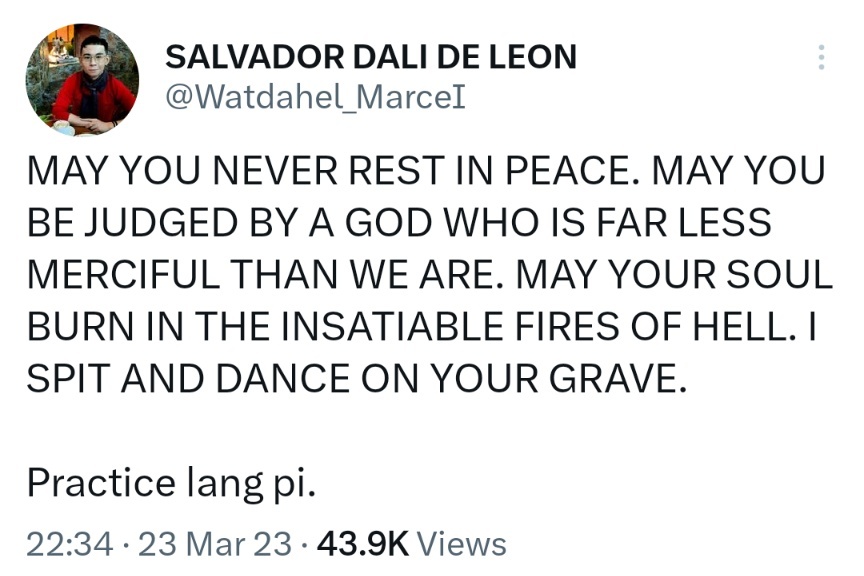 Some are even calling for her to be buried alive.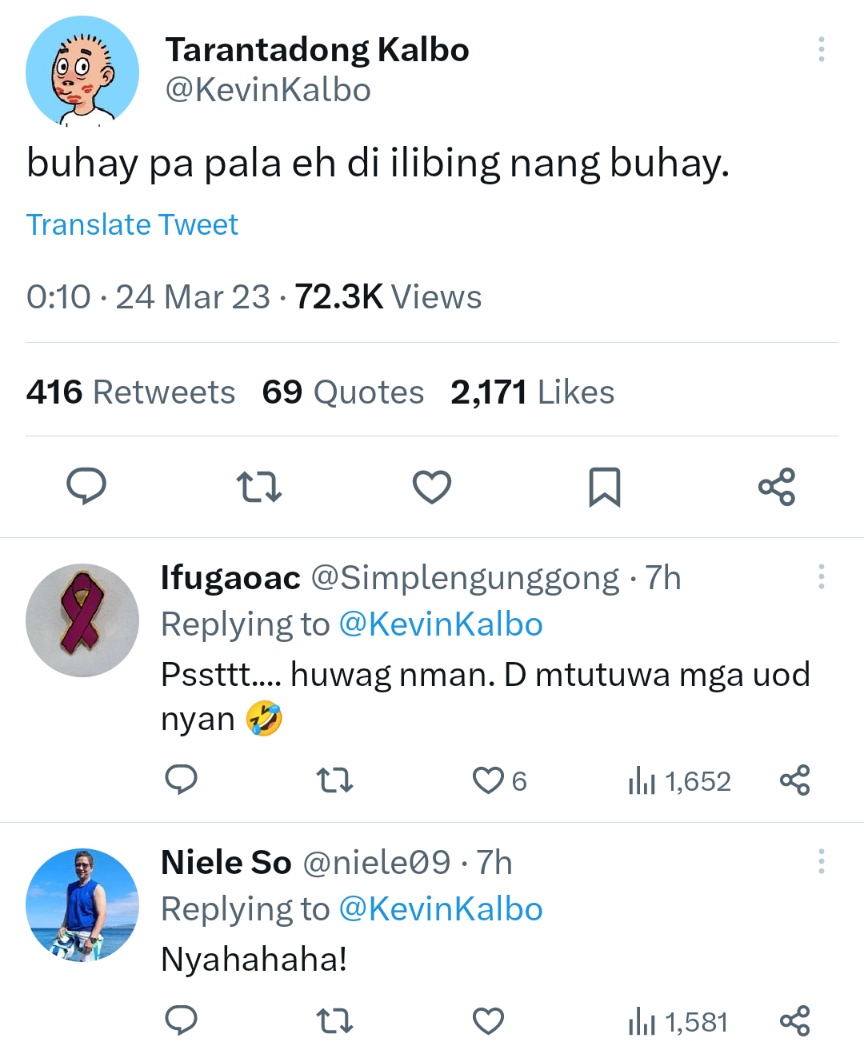 One wonders what sorts of upbringing produces people such as these. If these are Christian people (seeing that they believe in hell), Catholic dogma is clear on who hold sole authority to judge people worthy of eternal bliss or damned to an eternity in the proverbial fires. In Luke 6:37, "Jesus said: Don't judge others, and God won't judge you. Don't be hard on others, and God won't be hard on you."
Perhaps this culture is what is behind the glacial way with which justice is dispensed by Filipinos' justice system. Consistent with their primitive regard for most things, Filipinos are more confident in the justice of a god than that of a system they exert far more of their mortal influence over to turn into a fair mechanism to ensure people get their due. This could be why Filipinos couldn't be bothered to fix earthly things and, instead, look to the afterlife for a better place.
Too hard. Let's just wait until we die.
This is what is behind the astounding durability of the Roman Catholic Church. It promises nothing in life and everything in death. Everything bad that happened is "God's will" and everything good that happens is "by God's grace". You can't beat that business model. The ignorant way Filipinos behave and the primitive character they exhibit is testament to the vast influence the Church continues to exert on their minds today.
benign0 is the Webmaster of GetRealPhilippines.com.