I'm comin' home, I've done my time
Now I've got to know what is and isn't mine…"
The people has spoken and punctuated it with rage that drove the final nails to the coffin of the Yellowtards' political dreams. A seething anger to be exact.
It has been the goal of the Yellows-turned-Pink for six years to use anger that supposedly will come from the electorate, to use it against Duterte and all the remnants of the strongman Marcos Senior's regime.
But unfortunately for them, that rage they were trying to incite in the people against the government backfired. They've realized (albeit a bit too late) that they've already alienated the very ones who they want to be on their side. And they've waken up into the nightmare that they were already dealing with:
The electorate's rage against the perceived fraud in the 2016 elections;

The electorate's rage against the Liberal Party and to whatever form it morphed into;

The electorate's rage against lawmakers and some Supreme Court justices for ignoring the existence of massive fraud in spite of compelling evidences;

The electorate's rage against cancel culture;

The electorate's rage against the Yellowtards' frequent humiliation of people who are not aligned with their political stance by calling them "tanga", "bobo", and trolls;

The electorate's rage against the holier-than-thou, the elite, and the condescending.
Engaging the toxic Yellow army head on was futile, so the ordinary voters figured. For who can withstand the constant vitriol and all the personal attacks?
And so the people just waited for the perfect moment for redemption: May 9th 2022.
They know fully well that it's the perfect opportunity to say the F-word and "screw you" in a civilized and democratic way.
And that, they did with finality and emphasis – 16M times for the presidency and 21M times for the vice presidency.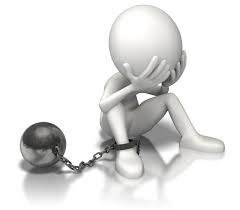 Finally, the "bobo" and the "tanga" electorate as the Yellowtards relished to name the people outside of their echo chambers, finally had a new meaning to the old song symbolizing LP's return to power:
Now the whole damned bus is cheerin'
And I can't believe I see –
– the Yellowtards and Pinklawans met with a hundred yellow ribbons round the ball and chain that'll be tied to their feet in the ole oak tree,
never to rape the lands again and be free."
Because my children and yours are worth a fighting chance.