The swiftness with which it became evident that administration candidates Bongbong Marcos and Sara Duterte running for president and vice president respectively are runaway winners was astounding. Just a couple of hours after voting precincts officially closed, even mainstream media outlets were already reporting the tandem were ahead of their closest rival by several millions with just 46 percent of votes tallied.
By about 9pm Manila time, Marcos had hit almost 19 million in the unofficial count effectively breaching the number of votes his soon to be predecessor then presidential candidate Rodrigo Duterte attracted in 2016. By all accounts, the Marcos Duterte tandem are set to be the first majority voted president and vice president team since the 1987 Yellowtard Constitution was enacted.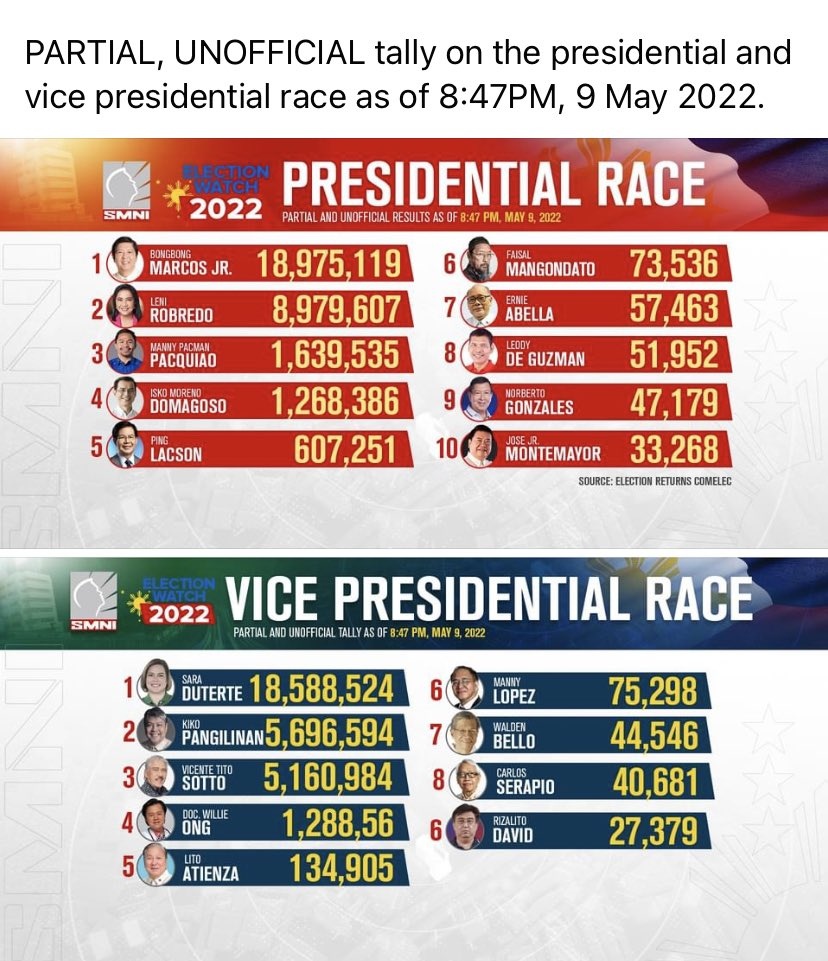 As expected, Yellowtard partisans are in the midst of a monumental temper tantrum. Jesuit priest and top Ateneo dr Manila official JBoy Gonzales all but insulted Filipino voters by suggesting in a tweet that the way they had voted in these elections was on the bases of a low bar they set for themselves.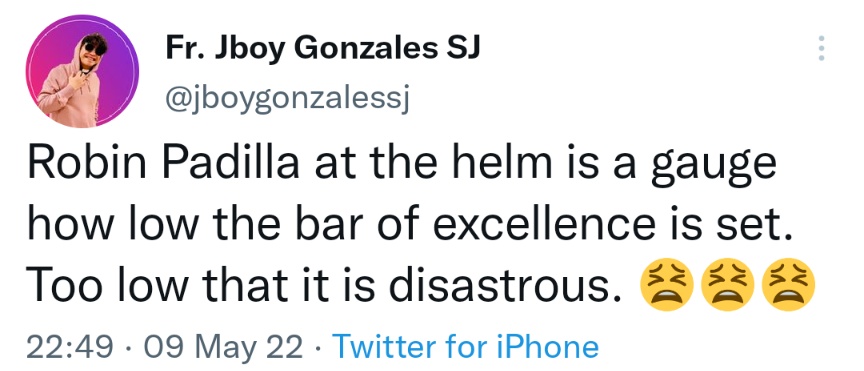 Such was the Yellowtard tililing rampage on social media over the outcome of the election that they lashed out at the Filipino Voter all but revealing their true regard for the people they had, just weeks ago, treated like their best friends. So vicious was this lashing out that the terms "Gago ba kayo" ("Are you stupid?") and "Mga Bobo" ("All you stupid people") emerged as top trending topics as news of the unofficial tallies trickled in around 10pm Manila.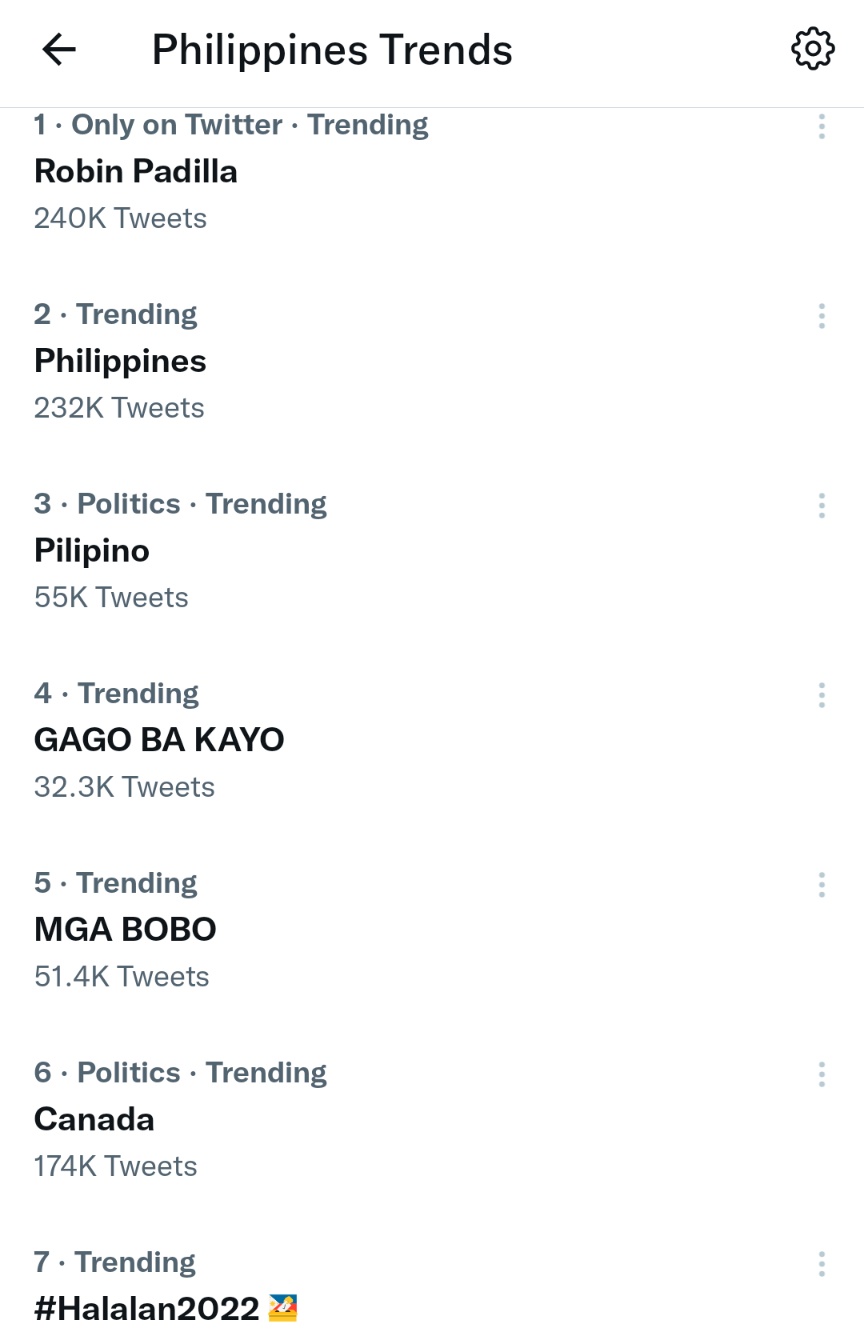 As of this writing Marcos already enjoys a majority vote with up to 50 percent of votes from the Visayas and Mindanao still to be tallied. The Marcos-Duterte tandem enjoy a lead that is far beyond the reach of any electoral fraud that may be perpetrated by the Yellowtards at the eleventh hour. Thus, the possibility of a repeat of 2016 is remote. It is clear that the elections as far as the president and vice president are concerned is over.
benign0 is the Webmaster of GetRealPhilippines.com.