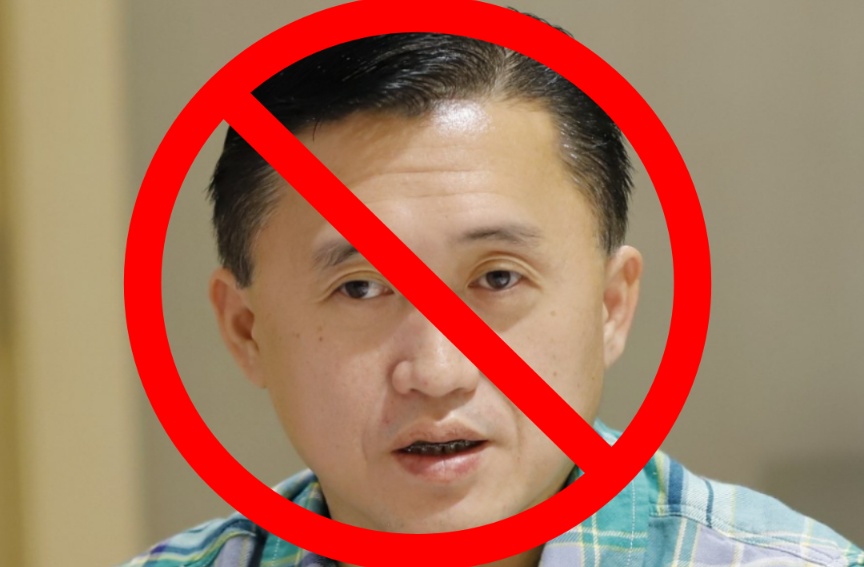 A united camp once regarded as inclusive of both supporters of Bongbong Marcos and those of the Duterte family is no more thanks to events that transpired over the weekend. Sara Duterte's filing of candidacy for vice president under Gloria Macapagal-Arroyo's Lakas-CMD party was regarded by many as her move to run in tandem with Bongbong Marcos's presidential bid under Partido Federalismo effectively unifying the Marcos and Duterte support base coalescing a formidable bloc of voters that stretches from Luzon and through down south to Mindanao.
Unfortunately, the party was crashed by Bong Go who, apparently with the backing of President Rodrigo Duterte, lodged his bid for the presidency shortly after. That plus Duterte's statements against Marcos in an interview with vlogger Byron Cristobal a.k.a. Banat By over the weekend where he reportedly suggested that the former senator along with Opposition "leader" Leni Robredo were "pro communists" effectively split the admin camp into two — those who supported the Marcos-Sara tandem and those who were behind Go and what then was the possibility of President Duterte running for vice president.
SUPPORT INDEPENDENT SOCIAL COMMENTARY!
Subscribe to our Substack community GRP Insider to receive by email our in-depth free weekly newsletter. Opt into a paid subscription and you'll get premium insider briefs and insights from us daily.
Subscribe to our Substack newsletter, GRP Insider!
Learn more
Turns out the plot twists hadn't all been revealed yet, however. News broke today that President Duterte would, instead, be running for senator which now puts him in a strong position for the Senate presidency if he wins (which is very likely). For now, this eases tensions a bit among Marcos and Duterte supporters. However it is likely that Duterte along with Go will go on over the next six months to take a consistent adversarial position against Team BBM-Sara.
The Opposition are effectively marginalised as not much else in the way of any further innovation in their campaign strategy is likely to be forthcoming. Beyond demonization of the Marcoses and the Dutertes, the Opposition "led" by "vice president" Leni Robredo have not much to show nor stand for. The most recent popularity survey conducted by Social Weather Stations (SWS) reportedly shows Robredo moving up to second rank at 18 percent of respondents favouring her for president overtaking rivals Isko Moreno and Manny Pacquiao. However she still trails Marcos by a wide margin the latter attracting the preferences of 47 percent of survey respondents.
It remains to be seen whether Go will persist with his presidential candidacy. Voters supporting the administration continuity platform (and mostly behind Duterte's federalist inclinations which are seemingly shared by Marcos) are overwhelmingly on the side of the BBM-Sara tandem. Go is widely-perceived to be a leech-like hanger-on to Brand Duterte and not much else. Indeed, Go's being a senator and continuing to act like a 24/7 personal aide of the President was absolute bad form that did not escape the scrutiny — even disdain — of even the most loyal members of the "Duterte Die-hard Supporters" (DDS) community. Retired Lieutenant General and former National Security Council Director-General Antonio Parlade Jr who led the Duterte administration's anti-commumist campaign reportedly described Go as a national "problem" who exerts an inordinate amount of influence over the president.
Asked why he was running against a fellow Duterte administration official, Parlade told reporters: "I cannot align with Senator Bong Go. I'm sorry but isa siya, kasama siya sa mga problema ng bayan natin (he's among the problems of our country)."
Further to that…
Part of the problem is that Go was the one controlling the decisions made by Duterte, he said. "Wala akong beef with Senator Bong Go. I just don't like the way he does things including controlling the decisions of the President," This is common knowledge among officers and soldiers in the military and the Philippine Army, and even Defense Secretary Delfin Lorenzana, according to Parlade.
With President Duterte's term coming to an end and the strong possibility of a new chapter in his political career opening up in 2022, he and his party need to seriously consider the growing liability within their ranks that is Bong Go. It would be a shame if a brilliant legacy is ruined by a barnacle with an outsized ambition. The arithmetic is quite simple and comes down to the one option that makes the most sense: secure the legacy, solidify the alliance of a Senate with a strong Duterte within it and a powerful Marcos-Sara tandem in Malacanang, and throw Go under the bus. Ditching Go just makes perfect sense in the bigger scheme of the very exciting era ahead.
benign0 is the Webmaster of GetRealPhilippines.com.