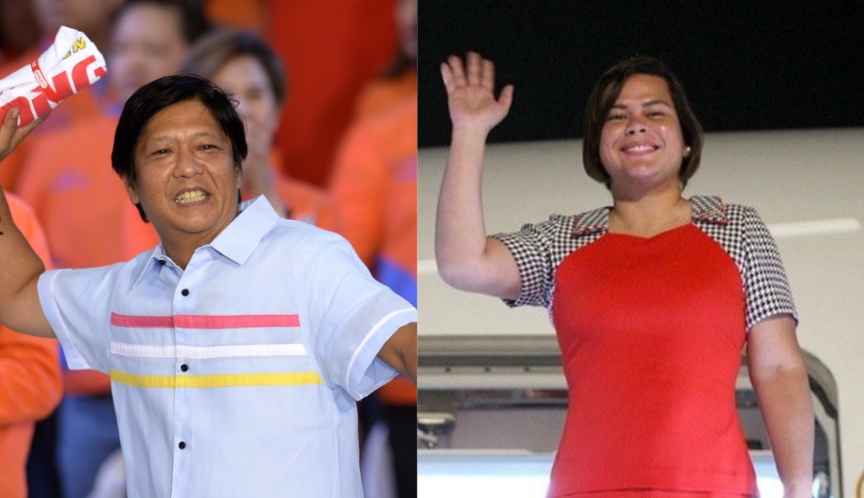 What else would one expect from a crybaby Opposition of no substance other than to see them criticising the rules of the game they had signed up to when they realise they are losing? Whatever news that would have come out as the week ends with the Commission on Elections' (COMELEC) "substitution" deadline today (they don't work Sundays), you could bet your pwet that the Yellowtards will be out on a shrill tililing rampage to end all tililing rampages whatever the outcome.
With Sara Duterte now running as Vice President for Gloria Macapagal-Arroyo's Lakas-CMD, the Yellowtards will be going into a fit. This is, of course, just the latest episode of a long tradition of games of musical chairs that have long been perfectly legal — not the shocking "assault on Philippine democracy" that Yellowtard "thought leaders" make it out to be. If the Opposition had only really understood that the objective of elections is to win popularity, not God's "graces", they probably would not have been stuck today with Leni Robredo — the dud at the apex of media adulation campaigns — and the ill-conceived Pinkoloid brand she is in the midst of that had so far done nothing but rack up cringe points for the Opposition.
SUPPORT INDEPENDENT SOCIAL COMMENTARY!
Subscribe to our Substack community GRP Insider to receive by email our in-depth free weekly newsletter. Opt into a paid subscription and you'll get premium insider briefs and insights from us daily.
Subscribe to our Substack newsletter, GRP Insider!
Learn more
With Bongbong Marcos's presidential campaign effectively being complemented by Ms Duterte as vice president, the election is a done deal. In the vernacular, tapos na boksing. The Yellowtards and communists have played all their aces — 30 years of Martial Law Crybabyism, years of ill-gotten-wealth-envy, millions of inches of victim porn blurbs on countless newspaper columns, using a Nobel "Peace Prize" to buy credibility — Filipinos have seen and heard it all, and still they continue to reject Yellowtardism and its handmaid communism. What other anti-Marcos and anti-Duterte drivel can the Yellowtards and communists cough up in the next six months?
Well they can either ratchet up the inventiveness of their negative campaign chops further or, wait for it, focus on uplifiting the quality of their campaign. They will have to match the eloquence of Marcos, the sheer strength of Ms Duterte's presence, and the tandem's formidable collective gravitas. More radically, they could ditch or throw under the bus the bottom-feeders among their lot — Robredo and, possibly, Ping Lacson and channel all remaining resources to the most winnable — very likely Isko Moreno. Anything but a Marcos or Duterte in 2022, right? Well now's the time to really find out how badly the Opposition want that outcome.
And as to the communists, where are they in all this? Having tried a lukewarm participation in legal politics and having been burnt badly by attempts to get in bed with the Yellowtards, the commies have their tried, tested, and failed fallback — terrorism in the hinterlands packaged as a "people's revolution" that aims to install a "dictatorship of the proletariat". At least the commies are consistent in their anti-Marcos and anti-Duterte moronism. Can't say the same for the Yellowtards though.
benign0 is the Webmaster of GetRealPhilippines.com.