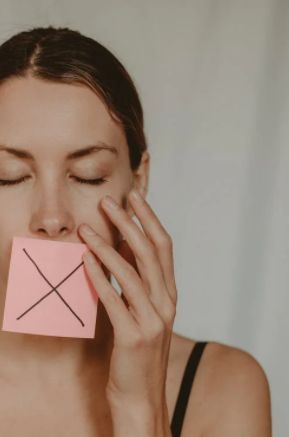 If you can't beat 'em, mass-report or bully online, threaten with a lawsuit, cancel, or silence them.
The shift from yellow to pink, to be fair, could have been a very sound strategy. It's just that, the Yellowtards forgot the most vital aspect of their supposed transformation – becoming a better alternative brand for Filipinos. The upcoming 2022 election has become but another channel through which the unravelling of the true color of those masking elitism and hypocrisy as champions of freedom of expression is exhibited to the Filipino people. That simple yet glaring flaw right there is where it all stinks, that even those who they classify as "type D and E" can smell a mile away. Such is the truth the cult of yellow-turned-fink-scam/scum are very much aware of; well at least some of them — which is why they take so much effort to reach out to the marginalized sectors with hopes of increasing their following and voter base.
Then again, how can they increase their dwindling following if they keep insulting the majority from which they are supposed to gather new allies? I do believe that they also recognize that challenge, which is why they are in a panic and going all out to shut the majority including prominent bloggers and vloggers with narratives different from theirs, through all means possible. So much for that "freedom of expression" they profess to be fighting for within an "oppressive, dictator's" regime. The habit of shutting people down also says a lot about their already reduced number of followers. If they really did have the numbers, they would have been able to just ignore everyone who harbor opinions counter to theirs. For decades they held a monopoly over the power to ram their narratives down everyone's throats. If their stance were indeed foolproof during those happy times (for them), their ideas could have have stood the test of time and seen them through the lead up to 2022.
If theirs is the sole truth, why are they so insecure as to habitually shut down dissenting opinions and constructs? Are they afraid to be proven wrong and called out for being frauds? Such is the biggest mistake the yellow cult is committing right now, which is driving the Filipino public to the point where they no longer care to explain their stand, because once people reach the point of 'ah basta' it's pretty much checkmate — game over.
Take the supporters of Bongbong Marcos online. Despite the black propaganda being hurled from left and right towards the man, the trending comment of his supporters on even the most hostile posts against him is (sic) 'ah basta, BBM kami.' The people that they insulted and cancelled for more than five years are now turning against them and are cancelling them on a massive scale. Thus unfolds the nightmare right before their eyes — of their growing irrelevance and shrinking credibility as a political force. But as Sun Tzu puts it, never interrupt your enemy when he's making a mistake — which is why people are now laughing their hearts out at this curious sight before us of the Incredible Shrinking Opposition.
Because my children and yours are worth a fighting chance.