A Change.org petition to recall the Nobel "Peace Prize" awarded to Rappler CEO Maria Ressa was taken offline after garnering more than 120,000 signatures. The petition "Recall the Nobel Prize of Maria Ressa" was no longer available as of sometime yesterday.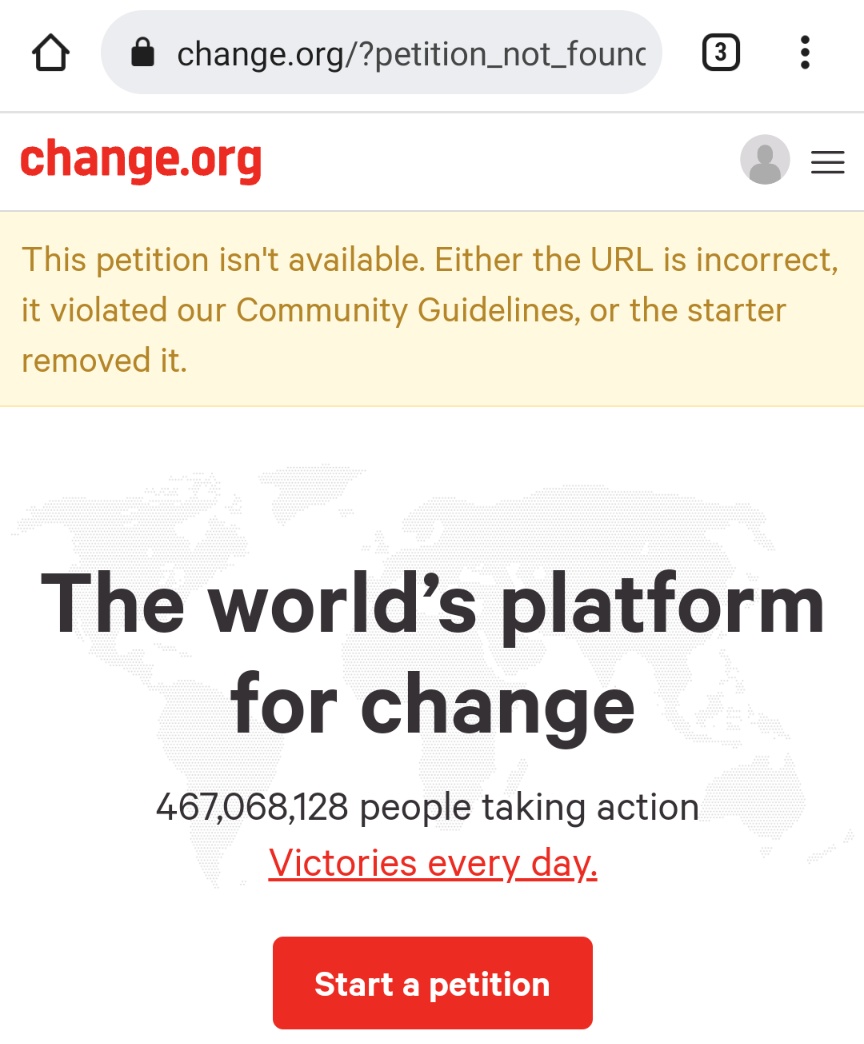 All the evidence left that it existed and did attract all those signatures is in screenshots taken by Netizens when it was still online.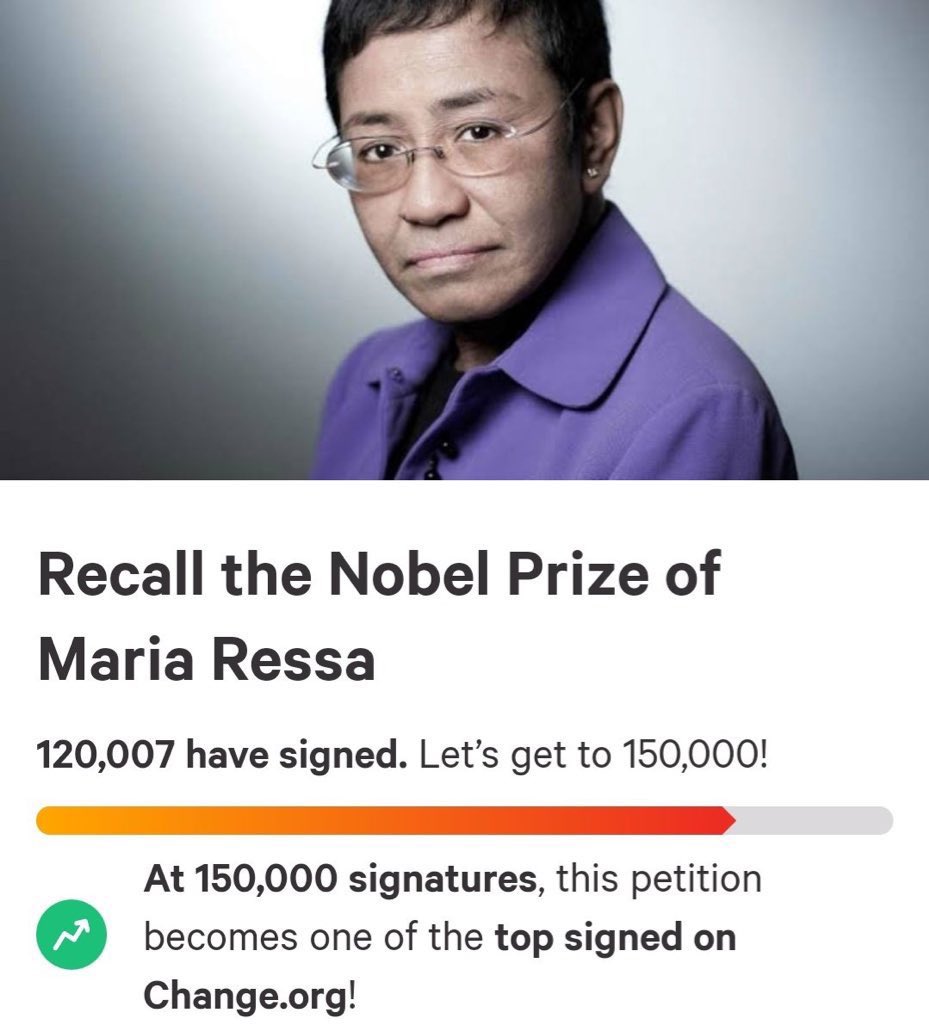 Who is powerful enough to have a petition removed from Change.org? Opposition "influencer" Gang Badoy-Capati may offer some answers on account of her being its Communications Director when the service was launched in the Philippines.
I was Communications Director of https://t.co/Hq6Qmh2eNy when it first launched in the Philippines.

That the Nobel Prize cannot be revoked is actually rather basic. @pcooglobalmedia, I'm surprised you still tried.

Tigasin talaga. Fight!
Ah well, welcome to the world! 🙂 https://t.co/VZfBn2xUtX pic.twitter.com/Ydfwb00Kr7

— Gang Capati ?? (@gangbadoy) October 29, 2021
It seems though that Ms Badoy misses the point of the organisation under which she served as a director. Just because there is no pathway to revoke Ressa's "Peace Prize" under the guidelines of the Nobel Committee, does not mean petitioners can express their dissent to the Nobel honchos' choice via a petition. Indeed, the action that a petition could instigate may come in other forms — like a mass movement, for example, that could put pressure on the Nobel committee's inaction on the matter.
Recall the Nobel Prize of Maria Ressa v​.​2
A new petition Recall the Nobel Prize of Maria Ressa v​.​2 had nonetheless popped up and, after 13 hours online had attracted more than 18,000 signatures.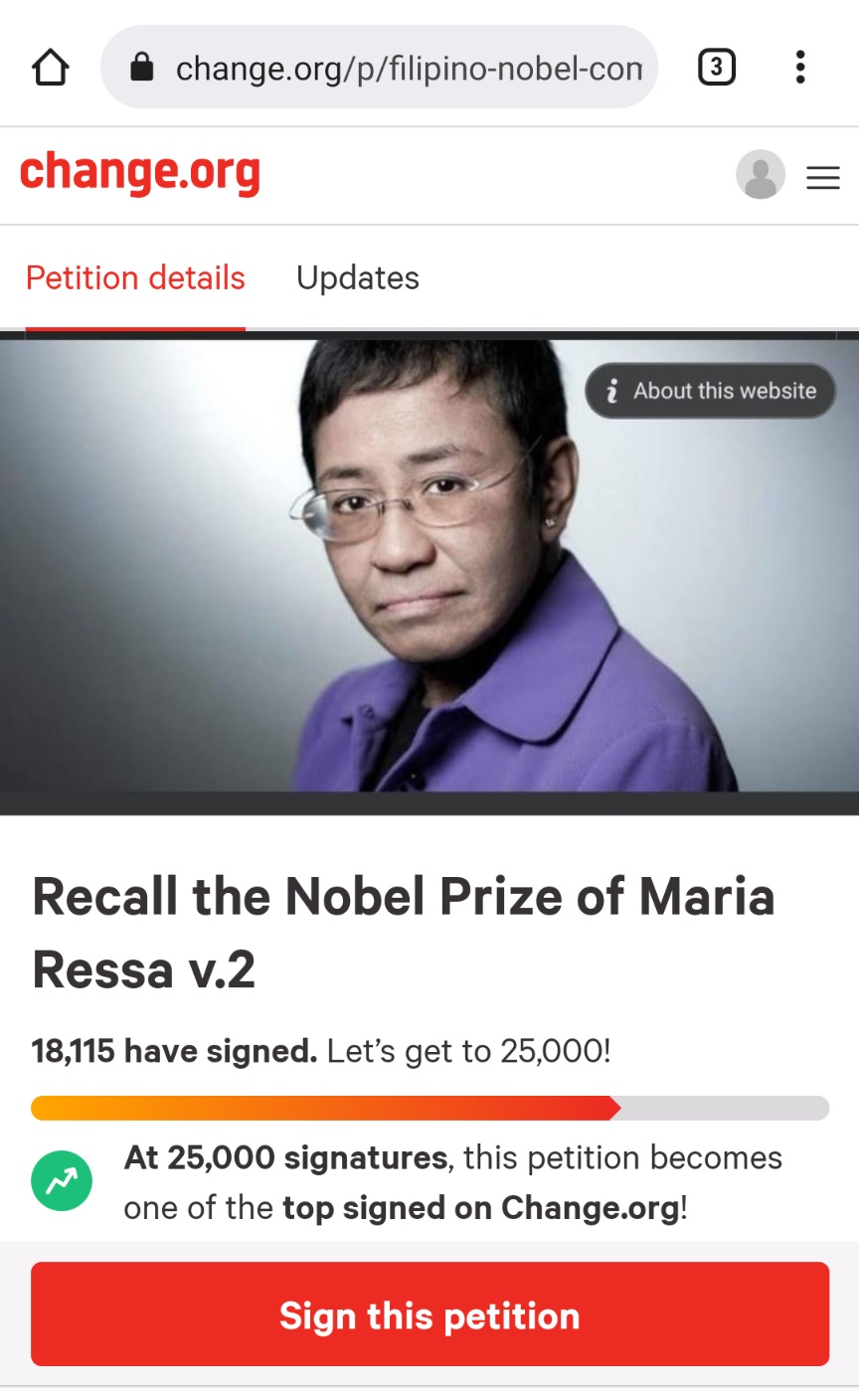 Will this new Version 2.0 of what is evidently a movement that resonates with thousands of Filipinos and other stakeholders in the journalism profession that Maria Ressa taints with this "award" be deleted too? As always, abangan ang susunod na kabanata.
* * *
Additional information and research on this subject available in our Substack post.
benign0 is the Webmaster of GetRealPhilippines.com.