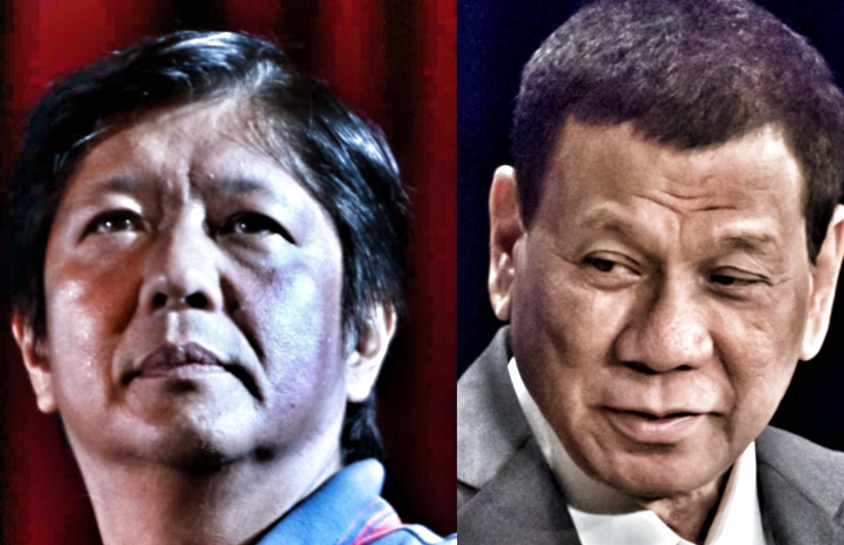 One of the items on Rodrigo Duterte's platform of government in 2016 was federalism. This has remained unfulfilled largely due to the Senate being the stumbling block to constitutional amendments. The 1987 Constitution doesn't state explicitly of both houses of Congress voting as one or both, with a 3/4 majority is required to deem an amendment is passed and submitted to the people for ratification in a referendum. This may be one of the reasons why Duterte has opted to run for Vice-President in 2022. This is his unfinished business.
The PDP-Laban Senate slate is composed entirely of candidates that Duterte can expect to support his move to change the country's system of government. It's also a referendum on his performance as President. If he receives a new mandate as Vice-President, this confirms he has the people's support to move forward with his unfinished business. Duterte would need at least 18 votes to pass an amendment abolishing the Senate and transitioning to a unicameral parliamentary system. Most of the candidates who have declared their bid for the Presidency haven't disclosed their platforms yet. Not much can be expected from Isko Moreno and Manny "Pac-Man" Pacquiao. Isko is definitely the candidate of anti-Duterte oligarchs. He will not move to change the form of government. In the case of Pacquiao, the same is true because Koko Pimentel has his hand up Manny's ass.
Moreno, Pacquiao and Robredo are best described as sock puppet candidates. The priority concern of Filipinos is moving forward in the present environment. Corruption cannot be minimized under the present bureaucracy. It will have to be a reset and the best way to do that is to devolve it. The same is true with digitization. It cannot be implemented wholesale specially with departments and agencies which are national in scope. The pandemic has exposed the country's lopsided economic development where 40% of economic activity is in NCR+. As an archipelago, there is no limitation to regional development given airports and seaports have been improved nationwide. Infrastructure is much improved but the work is not done yet. This is why the priority is still infrastructure. It is the better investment than the social amelioration that the Yellows and Reds have been pushing for.
A welfare state breeds indolence and mediocrity. What better way for the oligarchs to control the people if not in this manner. This is why there is no basis in Isko's and Pac-Man's claims that they best know the needs of the poor just because they were poor once. Isko's social amelioration programs in Manila only serves the interests of the powers that be at City Hall. It is not real economic development because there is no job creation. As far as Pac-Man is concerned, he has no experience whatsoever when it comes to policy formulation. You can't expect Pimentel to teach Pac-Man or for the latter to understand what it will take to lift the poor out of poverty.
In the grand scheme of things, a Marcos-Duterte ticket, a Senate majority of 3/4 of the vote and former President Gloria Macapagal-Arroyo (GMA) as Speaker of the House is the ideal scenario for charter change moving forward. This is why next week will determine what the issues will be for the May election. This is why the country is at a crossroads and this is why we should vote on the basis of issues and not popularity or personalities.
Cook wide reader political crackpot music afficionado old soul out-of-the box thinker aspiring writer tech geek gearhead