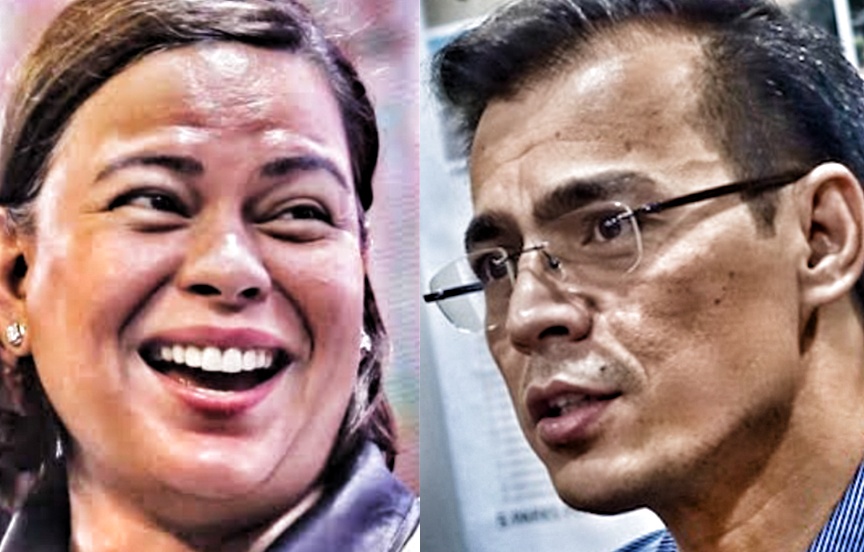 Two surveys were released yesterday. Pulse Asia and DigiVoice. One had Sara Duterte as the leading choice for President while the other had Isko Moreno. Cognitive bias is real. This is your natural predisposition for the candidate of your choice which is devoid of logical basis. Each person applies their own unique cognitive bias to their observations. As such, you have diverse numbers as to who is likely to be elected President. Survey design is based on the science of statistics which defines the parameters of a survey design. For example, if your survey is done in the top ten provinces with the most number of registered voters, it would be skewed because the composition would have no provinces in the Visayas and Mindanao island groups. That's not representative of the whole country. Then there's the conduct of the survey itself. The reason why the sample size is between 1,000 – 1,500 individuals is cost. It has to be as random as possible. This involves sending out survey takers to the remote areas which is costly.
What's ironic is the "Chief Political Analyst" of DigiVoice, Antonio Contreras, touts their survey as credible based on the methodology he describes, which has respondents downloading their mobile app and answering the proferred questions in the app. This means that the respondent would need to have a smartphone and internet connectivity, both of which limits the scope of the survey. In his Manila Times piece "Moreno, Marcos and Duterte-Carpio tied at the top – survey" today, Contreras asserts on the back of his firm's sketchy methodology that "if elections were held today, Manila City Mayor Francisco 'Isko Moreno' Domagoso, former senator Ferdinand 'Bongbong' Marcos Jr. and Davao City Mayor Sara 'Inday' Duterte-Carpio are statistically tied for the first to third places. The survey had a margin of error of 3 percent."
Before you take all that seriously, consider that Contreras is a Forestry graduate of the University of the Philippines' Los Baños campus (UPLB). If he took up his master's in Political Science or his PhD, that would make him inarticulate in terms of course alignment. Maybe this is why his political theories aren't grounded in realities. He has never been part of any campaign for national office. He doesn't have an established reputation as a political operator. He also doesn't fit the bill of one in the modern setting.
Lito Banayo is older than Contreras but he definitely fits the bill of a political marketing professional. With the advent of social media, came everyone's freedom to express their opinion whatever that may be, but one can't claim to be an expert off the bat. Most opinions published on social media would fall under the vernacular description of "kuro-kuro" or "kuwentong barbero" in reference to what the "tambays" in the community discuss about current events at the neighborhood sari-sari store or the barber shop. Even if we give the Chief Political Analyst the benefit of the doubt with his startup, their survey is just another one in an already-crowded industry that counts Pulse Asia, SWS, Publicus and Octa among its key players. Anyone who is for the candidates leading in this survey would definitely have a positive view of it. That's cognitive bias at work. Surveys are snapshots of a particular point in time.
The Commission on Elections (COMELEC) announced yesterday that it has already 63M registered voters which was their forecast by May 2022. It is only September. With the registration extended for another month, there will be more than what the COMELEC estimates, obviously. Filipinos are anxious to vote because there is a lot at stake in this election cycle. Those who strive to guide the voters about the qualifications and competencies of the candidates are doing them a service. But those who insist on false premises and theories are just peddling snake oil. This is why we should be more discerning as voters. We should strive to vote for the best candidate based on facts in the platform of the candidate and not the motherhood statements which appeal to emotion more often than not. The DigiVoice survey should be taken with a grain of salt. Isko is not unbeatable. Not by a longshot. When you have your campaign manager and chief of staff coming out with public statements alongside their client rather than keep to the background taking care of the details, that's indicative that the campaign is running scared.
Cook wide reader political crackpot music afficionado old soul out-of-the box thinker aspiring writer tech geek gearhead