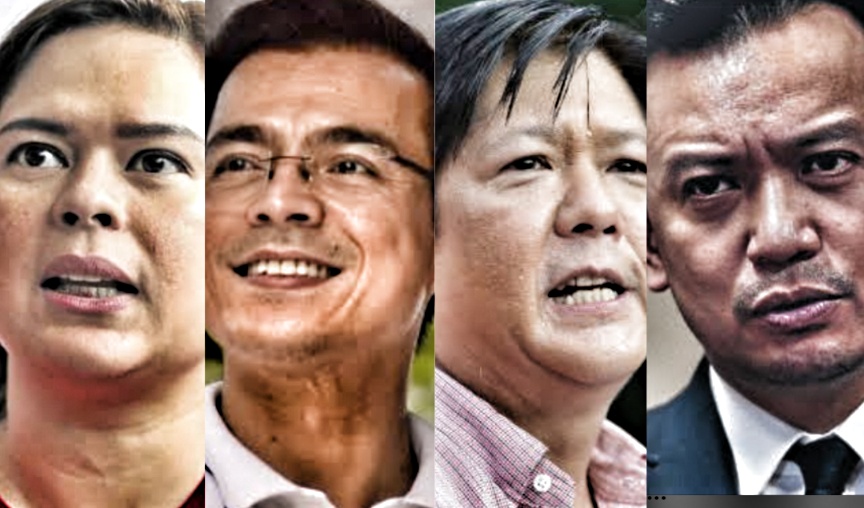 I was discussing with a friend on Messenger the other night about potential Presidential candidates and we narrowed it down to three probables in case Sara Duterte doesn't run. It came down to Manila Mayor Isko Moreno, former Senator Bongbong Marcos (BBM), and convicted mutineer Antonio Trillanes. His preference was for Isko because Trillanes he thought more of a nuisance and BBM carried baggage and would be too divisive.
Delving deeper into the criteria, he mentioned about the sanctity of contracts, specifically Manila and Maynilad Water and ABS-CBN. According to him, businessmen didn't take too kindly to the tirades President Rodrigo Duterte directs at at the three companies. Ayala had to sell to Enrique Razon, who has close ties to the administration while Manny Pangilinan had no choice but to give in to a renegotiation of the concession contract despite emerging victorious out of arbitration in Singapore.
It was an open secret that these concession agreements were sweetheart deals when the water concession was privatized during the administration of former President Fidel Ramos. This began during the Cory Aquino administration and continued throughout that of Gloria Macapagal-Arroyo's (GMA's) with the oil industry deregulation and the Electric Power Industry Reform Act (EPIRA), which were all supposed to foster competition and result in lower prices but had the reverse effect with the formation of cartels and rampant fuel smuggling.
The question which comes to mind is, do you think the President did the right thing in strong arming these companies into submission? The friend said that the President's actions tend to scare away foreign investors because the rule of law wasn't respected. But what if the process of negotiation was rigged in favor of the concession holders? What protection does the average Pinoy have?
There has been this probability propounded that the Presidential endorsement won't carry much weight going into the final months of Duterte's term. There is supposedly an increasing number of what could be termed as sway voters; those whose voting preference could be changed as the elections draw near. There is also the demographics to take into account considering the 21-49 age group is equivalent to 40 million voters. This is just an estimate because the Commission on Elections (COMELEC) doesn't have hard data in its database. It doesn't even have an updated voters list which takes into account the newly-registered voters.
Of course, everything is speculation at this point. But it does seem to appear that Isko just might be able to pull off a victory in a head-to-head matchup with BBM. It's thus imperative that Sara runs. If she doesn't, then the Opposition will throw its weight behind Isko. Regions 5 and 6 specifically. Visayas and Mindanao would be split between them, specially if there is no native son running, unless BBM gets Senator Manny "Pac-Man" Pacquiao as his running mate. It's going to be an interesting next five months until the deadline of filing of certificates of candidacy in October.
Cook wide reader political crackpot music afficionado old soul out-of-the box thinker aspiring writer tech geek gearhead