Despite many Filipinos including former contracted talent moving on with their lives, ABS-CBN continue a melodramatic emotional blackmail campaign to remind the public how "dependent" they are on the network "family" which they market as the brand Kapamilya. Instead of recognising that survival and prosperity as a private enterprise is something one's management and shareholders are personally accountable for, what their "supporters" are doing is externalising the reasons for their "beloved" corporation's failure to secure a renewal of their franchise to broadcast. Worse, they are now on a demonisation campaign against former employees and contracted starlets who refuse to join their "cause".
Former ABS-CBN talent Aljur Abrenica, one of the stars who had already moved on and focused on the future of his career, put it quite well…
"How I see this scenario is the opportunity talaga to cleanse, and the opportunity to get better as a network…"

Patuloy niya, "Every case naman na ganito, may opportunity to make everything better. Yun na lang ang tinitingnan ko.
What ABS-CBN and its supporters are doing, in essence, is no different to how a jilted lover would attempt to split the conjugal network of friends she once shared with her partner into camps. In Tagalog, it is a case of naghahanap ng kadamay. It is good that there are personalities like Abrenica who have a good head on their shoulders and are able to see right through this dishonest game ABS-CBN wants them to play.
SUPPORT INDEPENDENT SOCIAL COMMENTARY!
Subscribe to our Substack community GRP Insider to receive by email our in-depth free weekly newsletter. Opt into a paid subscription and you'll get premium insider briefs and insights from us daily.
Subscribe to our Substack newsletter, GRP Insider!
Learn more
Indeed, ABS-CBN insults the talent of these performers by suggesting that they owe their success to the network and not to their inherent abilities as artists and to the work ethic they applied to bulding their careers. Those who have moved on are very likely those who are confident enough in these abilities to seek their fortunes elsewhere. Those who continue to rabidly owe loyalty to the ABS-CBN "family" are as insecure as the losers who fear leaving their mothers' comfy nest.
The stand Angel Locsin, newly-crowned celebrity "hero" of the ABS-CBN "cause", on the other hand, encapsulates the toxicity of the network's vilification campaign…
The "Darna" star decried the silence of her fellow celebrities who are said to be just trying to "look cute on Instagram," while the network that paved the way for their successful careers is gone.
Locsin's fans then took this opportunity to bully actress Jane De Leon who happened to be reprising the role of Darna in its television reboot, some of them going as far as suggesting that her career is dead as a result of the stand she takes on joining protest rallies in support of Locsin's "cause".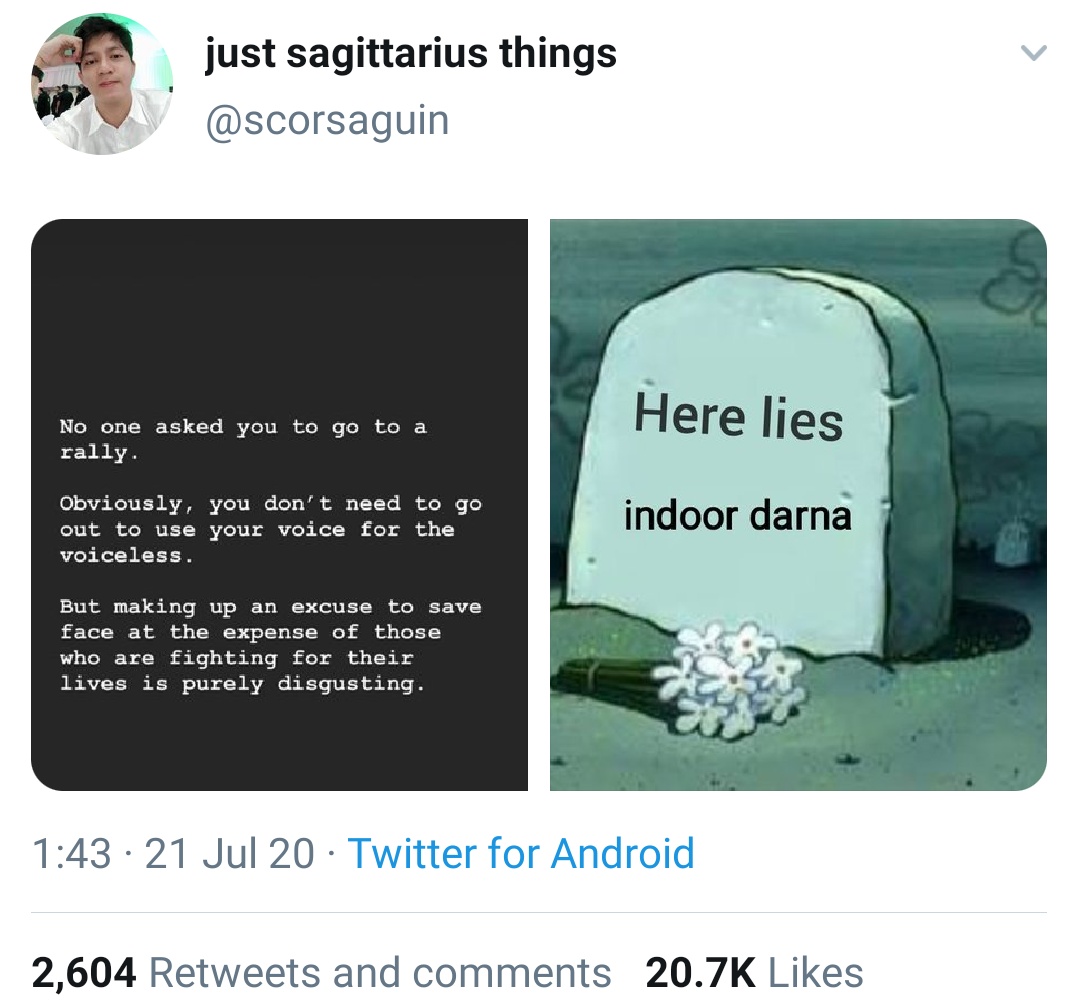 De Leon had earlier "appealed to others to stop being 'judgmental' and to quit 'imposing what others should do according to [their] personal standards and beliefs'."
We see here the cancerous nature of ABS-CBN's influence on the values of Filipinos. The network and its rabid supporters contradict the ethic of personal accountability that is vital to the creation of capital through self-reliance and hard work. They are against personal choice and prefer to see their Kapamilya mob toeing the line. Worst of all, they fail to see that their failure was an internal failure — a result of the incompetence and irresponsibility of their executive management team.
benign0 is the Webmaster of GetRealPhilippines.com.