Not to be outdone following the denied renewal of the ABS-CBN franchise to broadcast on Friday, the Opposition have now set their sights on the 2022 national elections for their "revenge". Indeed, top Opposition "thought leaders" are now gearing up for the "fight" and crafting a Revenge Platform for that purpose as prominent "activist" Gang Badoy seems to be suggesting in this tweet…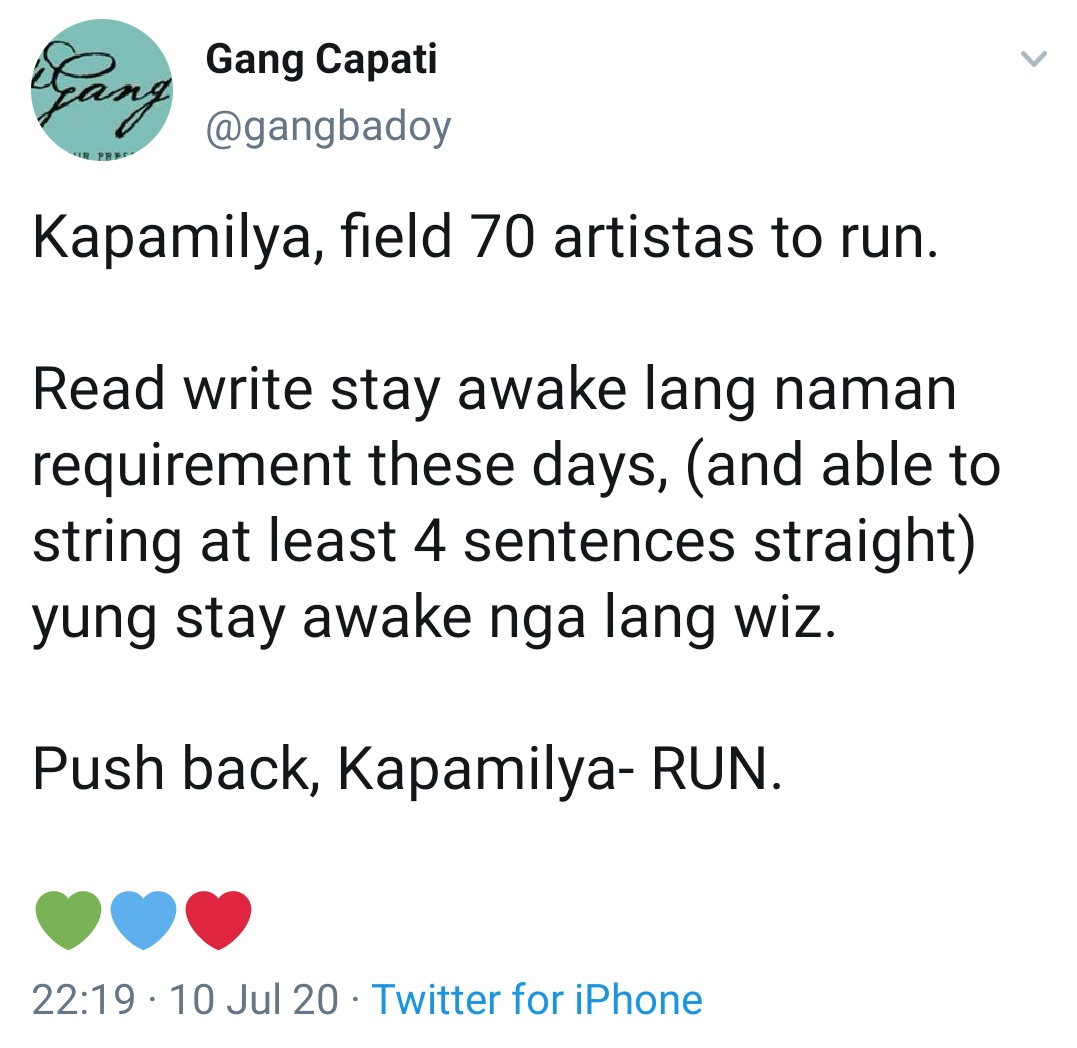 Exciting times indeed. That the Opposition plans to run on a showbiz platform and one fueled by a woke bloodlust to "avenge" ABS-CBN will make for a colourful and lucrative campaign extravaganza in the lead up to 2022. Unfortunately, the now-darkened Yellowtard network will no longer be able to reap the billions of pesos in ad revenue that will be generated by such a circus.
Then again, it is likely that most ordinary Filipinos will have moved on from or even forgotten ABS-CBN by then. Indeed, after a frenzy of "trending" hashtags in the midst of the ABS-CBN brouhaha just yesterday, a quick look at trending topics on Twitter the day after shows how quickly Filipinos turn their attention to other things more relevant to their day-to-day lives after the curtain goes down on such shows.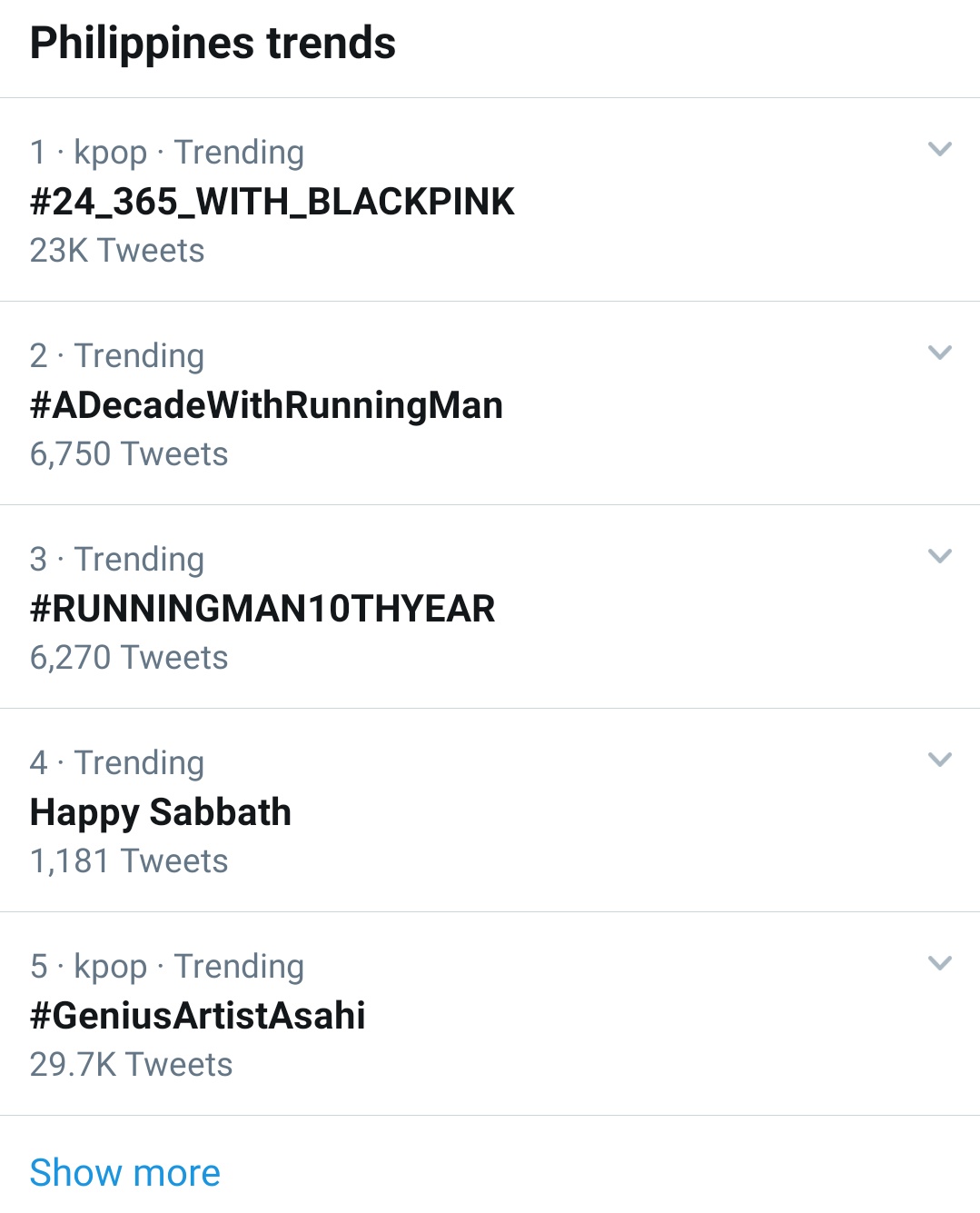 More importantly, the fact that the Opposition would actually espouse such an intellectually-bankrupt campaign platform as the Revenge Platform upon which former ABS-CBN starlets would run, as Badoy suggests, proves just how singularly-focused the Yellowtards are at seizing power at all costs. They would go as far as encouraging Filipino voters to vote like starstruck ignoramuses just to further their dishonest power-hungry agenda.
Dishonesty heaped upon dishonesty is how the Yellowtard-led Opposition operates. It further highlights how sharp a tool ABS-CBN was in a decades-long effort to keep Filipinos too dazzled by artistas and OA songs and dances to choose wisely come election day. Fortunately the demise of ABS-CBN now presents an opportunity for the national discourse to dial back and rebuild a truly intelligent national debate on a level playing field — without the shadow ABS-CBN had long cast upon the sort of modern conversation that would have normally befit the mature democracy that the Philippines could have been over the last several decades.
benign0 is the Webmaster of GetRealPhilippines.com.