The National Union of Journalists of the Philippines (NUJP) calls it an "alternative media magazine". Pinoy Weekly is supposedly a "legitimate news organisation" the NUJP insists in a subsequent tweet. Why then would it be a subject of interest for the Philippine Police who, presumably, are looking out for the safety and security of the Filipino public, they ask.
Interestingly, this "legitimate" news organisation seems to have ready access to the Communist Party of the Philippines' (CPP) terrorist arm, the New People's Army (NPA). In the 2017 article "Five Reasons Why the World's Longest Communist Revolution is Still Going Strong", a photo showing what look like armed combatants in "full battle gear" in formation as part of an event marking the anniversary of the CPP is credited to a certain "Boy Bagwis of Pinoy Weekly".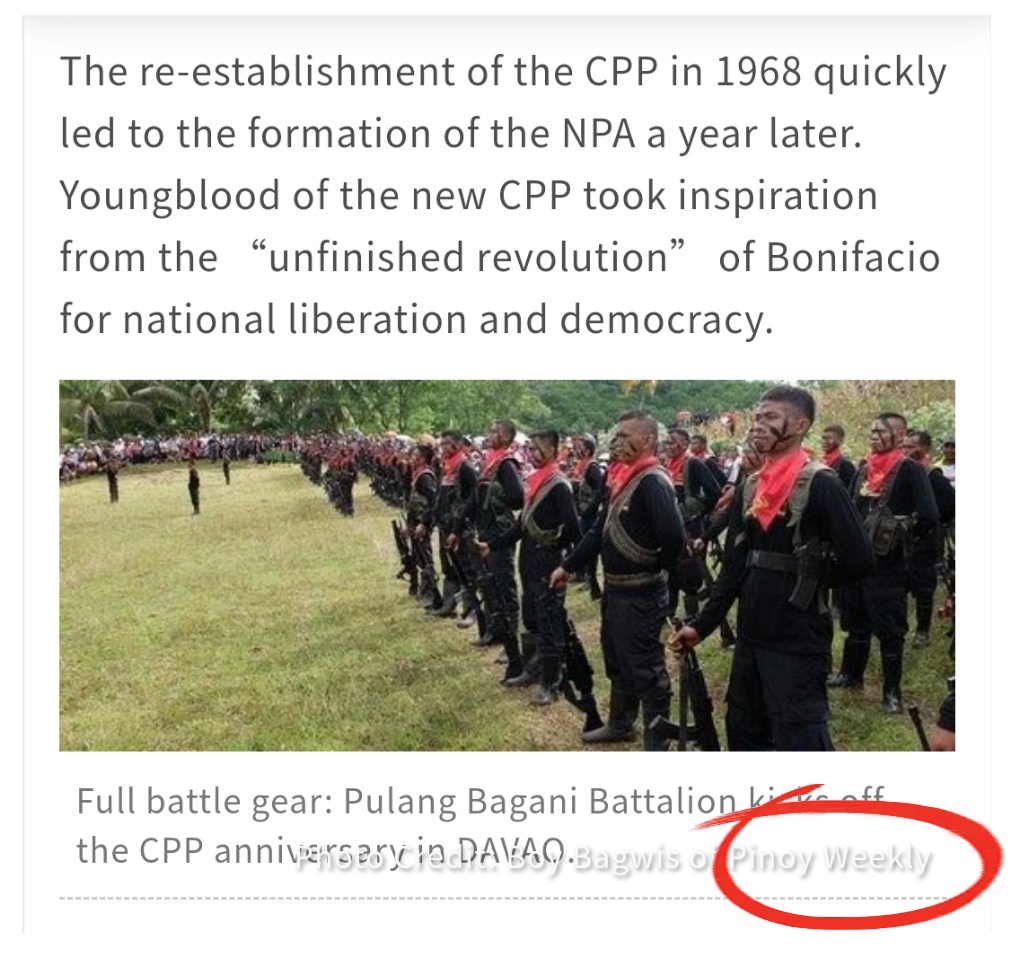 Another photo featured in the same article showing crowds gathered for that same occassion with the iconic hammer and sickle logo of the world's communists in full view is credited to the media advocacy Altermidya.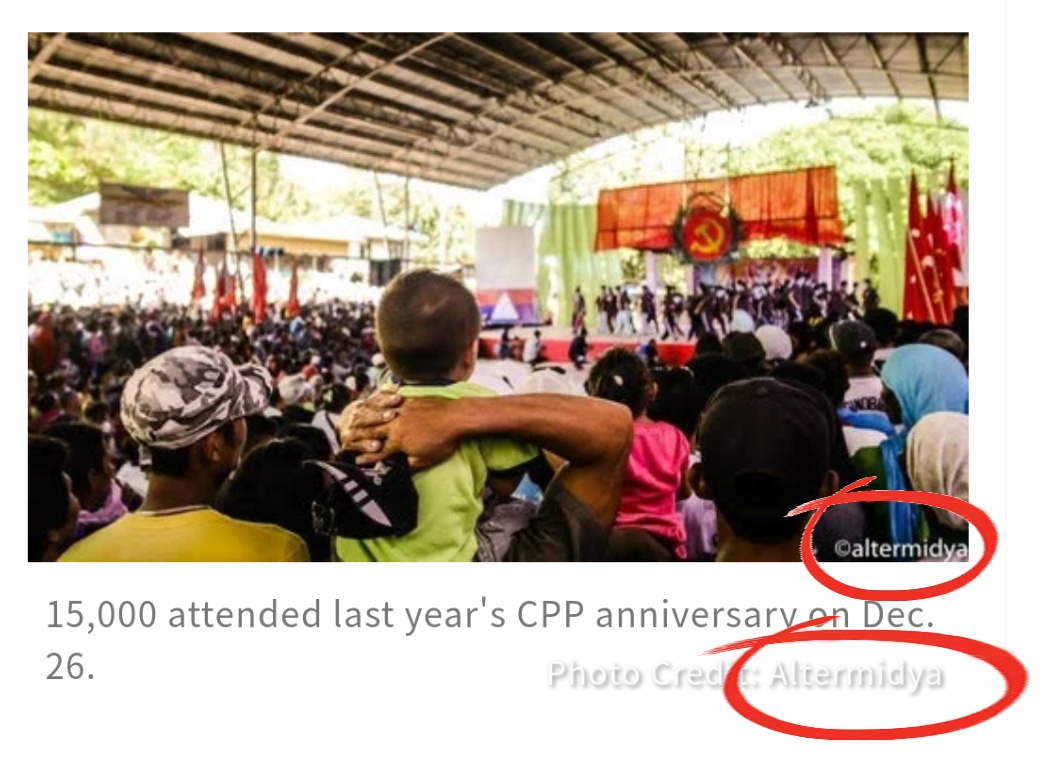 Articles in the Pinoy Weekly website authored by "Boy Bagwis" also exhibit photos that evidently put him in close contact with the NPA as this one featured in the article (title translated to English) "Revolution in the Southern Tagalog Continues" shows.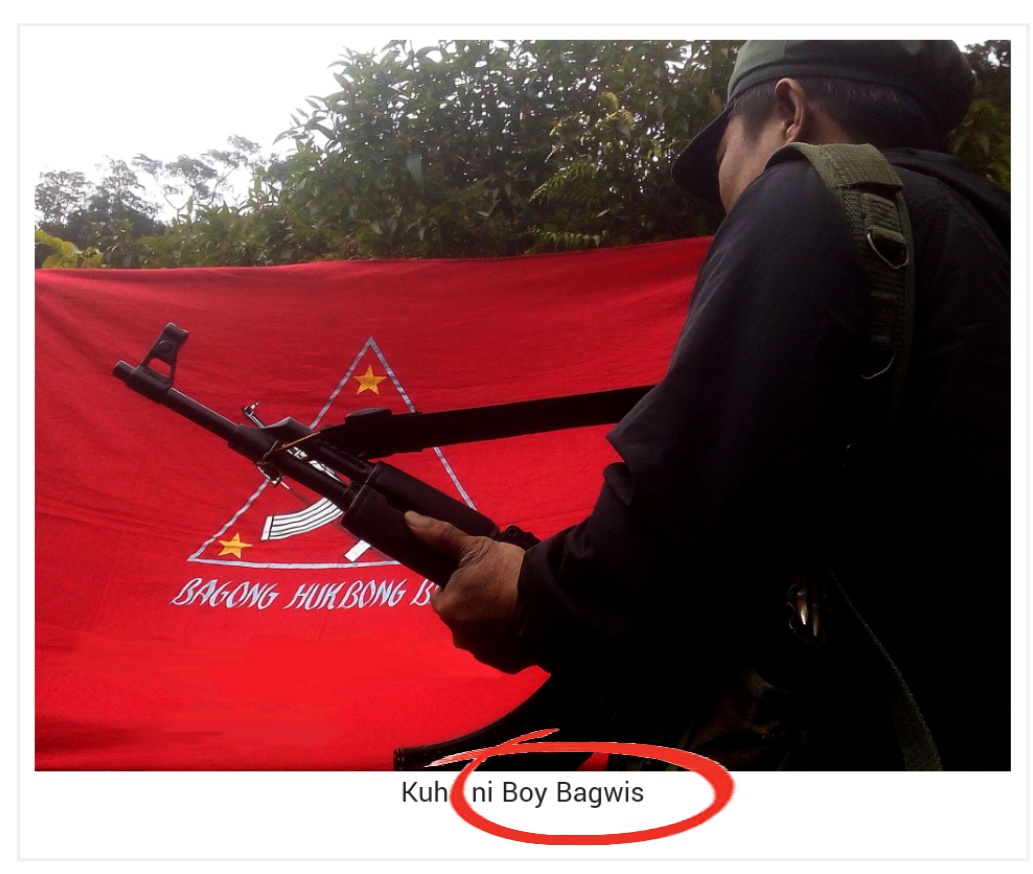 Pinoy Weekly is cited as a "member of the Altermidya" in a tweet fielded recently by the official Twitter account of the group as part of a thread that denounces a recent police operation that raided the Bulacan office of squatter advocacy group KADAMAY in Pandi where copies of the publication were seized and a "local urban poor leader" arrested for having these in her possession.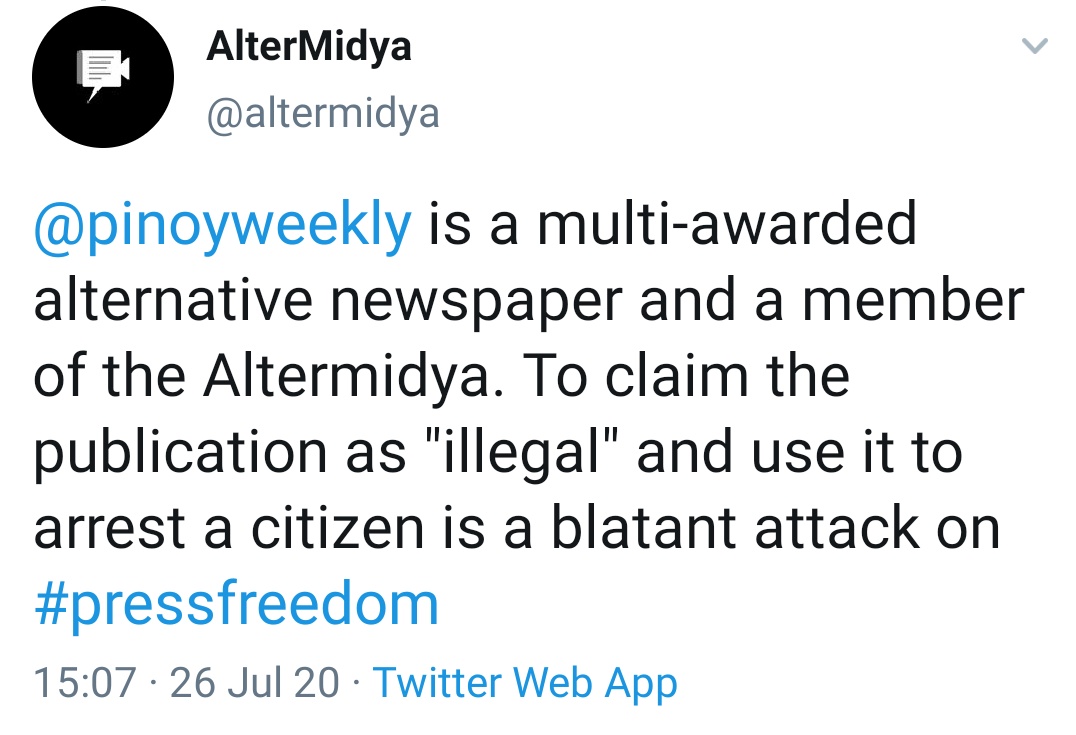 Not surprisingly, a who's who of top honchos of known communist front groups such as Raoul Manuel, President of the National Union of Students of the Philippines (NUSP), have come to the defense of Pinoy Weekly.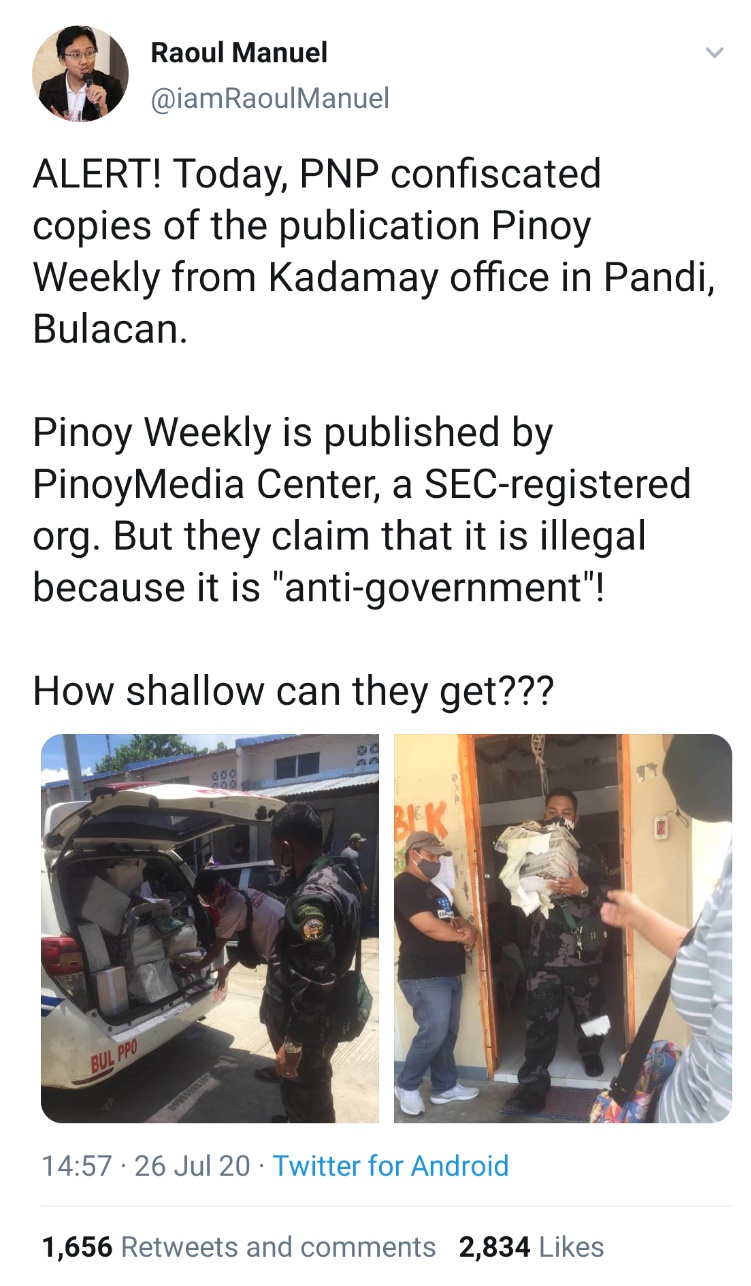 Indeed, the police are actually right when they cite being "anti-government" as a chargeable offense. Communists are anti any government other than the "dictatorship of the proletariat" they aspire to install following that violent "people's revolution" they continuously conspire to incite. They don't seek a change of leadership within any legal frame and certainly not one framed by the current 1987 Constitution. They seek nothing short of the complete destruction of the Philippine government in its current form. That is the singular mission of the communists. Make no mistake.
Is Pinoy Weekly part of this terrorist network? We'll leave it up to intelligent Filipinos to connect the dots.
benign0 is the Webmaster of GetRealPhilippines.com.