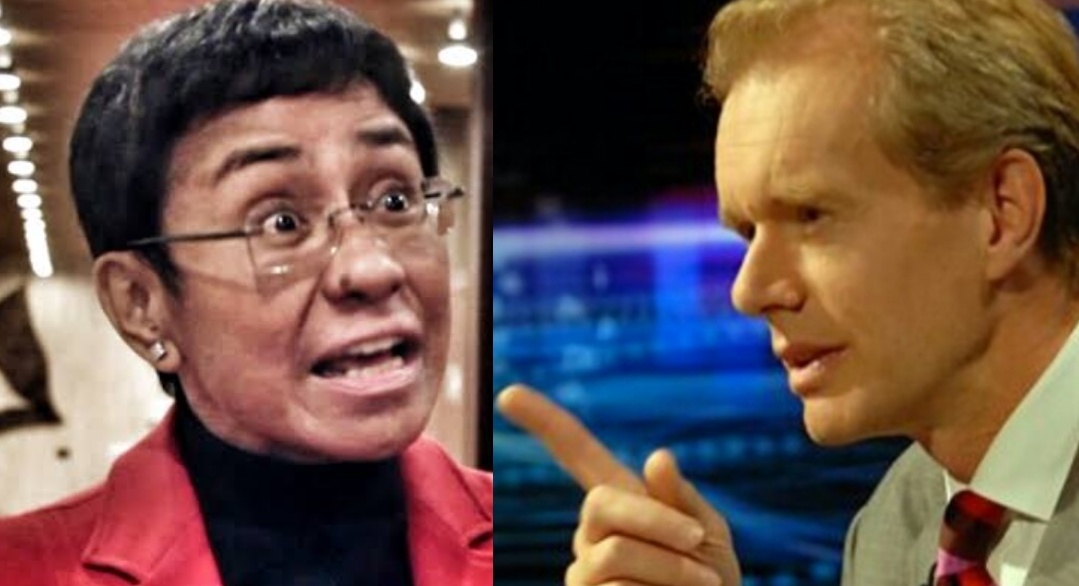 Rappler CEO Maria Ressa may have suckered an entire Western news media industry into spreading her lies, but not Stephen Sackur, renowned hard-hitting investigative journalist and host of the BBC's show Hard Talk. Cornering Ressa for such a talk, Sackur asks all the hard questions of Ressa; how, despite all her claims that a climate of "fear" blankets Philippine society and that dissenting voices such as hers (of course) are being threatened, Duterte continues to command public approval most world leaders could dream of.
This leads Sackur to ask pointedly…
Do Filipinos really care about Maria Ressa or Rappler?
Listen to Maria Ressa stammer out a lame and, quite frankly, bullshit response to Sackur's hard questions here or watch her here…
Evidently not convinced, Sackur suggests that Ressa really needs to get real. She lives in a secure gated residential enclave that leaves her lots of latitude and headspace to worry about imagined — clearly self-serving — issues that, in actual fact, are far from the pressing more "street level" concerns of ordinary Filipinos.
Drawing from Ressa's assertions that Filipinos, specifically "journalists" are living in dangerous times, Sackur asks if she fears for the safety of her staff at Rappler. Ressa starts off answering in a roundabout way with her favourite analogy of a "Damocles sword" hanging over people's heads (she uses this at least three or four times over the course of the interview). Nonetheless, she simply fails to answer the question flat out. Indeed, she fails to answer that and most of Sackur's hard questions for that matter. Listen carefully to Ressa's waffling answers and, clearly, they are all non-answers.
As for the "international support" Ressa likes to brag about, Sackur points out that Philippine President Rodrigo Duterte enjoys the "friendship" of US President Donald Trump, has developed close relations with China, and has all but "neutralised" the influence of the International Criminal Court on the Philippines' domestic affairs. Sackur then asks Ressa: Has the international community let you down?
Sackur's question was about international support for her. Unfortunately, Ressa again went off-topic and rambled on about how Duterte did this and did that. By then, Ressa was clearly running out of steam to power her bullshit machine. She was increasingly becoming incoherent and halting in her manner responding to the question.
Luckily Sackur brings her back to the point he was making; that notwithstanding whatever Ressa says, both Trump and Duterte had been exceedingly successful sidelining the media and using social media to influence public sentiment to their political ends. As expected, Ressa launches into that other favourite spiel of hers — that technology is to blame for all that. She singles out Facebook, just short of citing how it was "weaponized" against people like her. Fortunately, just before she got to that, Sackur begged to interrupt and pointed out that Ressa was essentially saying that democracy does not work. "If you are talking about manipulated public opinion," Sackur asks, then she is, he continues, "de-legitimising" the people's right to choose their government; that if, as she asserts, their opinions are "fake", then democracy does not work.
Ressa agreed and confirmed that she is, indeed, asserting that "democracy is dead" in the Philippines. What "killed it" she insists are social media platforms that have become "behavioural modification systems". Sackur interrupts again. "This is dangerous territory," he points out. Ressa, Sackur observed, is suggesting Duterte does not have a mandate. But the fact is, Sackur stresses "this man [Duterte] has an extraordinary mandate". Ressa stands her ground and claims that this mandate is being propped up by "lies lies lies" spread on social media. Evidently, Sackur wasn't convinced. Maria Ressa simply missed just about every single one of the points in his questions.
Sackur moves on and raises the reality that Duterte rose to power on the back of a mass disillusionment over the failed promises of the "people power" narrative and the "human rights" rhetoric that underlies it. He points out that the political landscape that arose following the 1986 "people power" revolution was and continues to be virtually identical to that surrounding the "regime" it supposedly toppled. Amazingly, Ressa agreed and, in a pained manner, had to agree that the "revolution" was "a failure". Unfortunately Ressa then reverts back to blaming social media for enabling, supposedly, a reversion back to "fascism" as the "failure of liberal democracy" became evident (she claims).
Sackur ends the show shortly after all that. Probably just as well considering Ressa was, quite simply, becoming just a waste of his time and that of his listeners.
benign0 is the Webmaster of GetRealPhilippines.com.