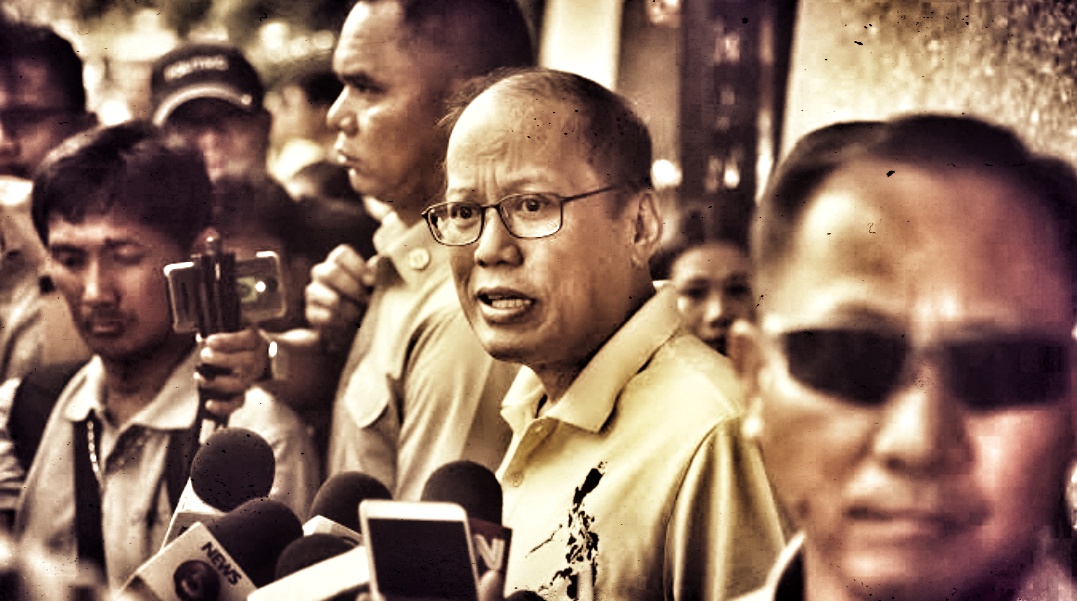 Nowadays, the Philippine Opposition led by the bloc within it rabidly loyal to the Aquino-Cojuangco feudal clan incessantly beat the drum about "pro-administration trolls" who are part of a government conspiracy to propagate "fake news" and, of course, "silence dissent". The "thought leaders" of the Yellowtards would like Filipinos to believe that the government of Philippine President Rodrigo Duterte hold a monopoly over this sort of thing. However, just a quick look to the not-so-distant past reveals a profoundly industrialised dishonesty the Yellowtards applied to state communications when they were in power.
In a 2011 Manila Standard piece, The impromptu war, the late Jojo Robles offers us a glimpse into then President Benigno Simeon 'BS' Aquino III's Malacanang social media war room as it mounted a frantic but futile defense against a barrage of inquiries being fielded by administration critics over social media channels like Facebook and Twitter during the much-hyped appearance of President Aquino on the YouTube video series World View…
The top Internet propaganda strategist of Malacanang was in a foul-mouthed, hair-pulling rage. For an entire day last week, he and his army of paid Facebook page "administrators" and commenters were working as hard as they could, deleting critical posts and attempting to bury them under an avalanche of pro-government declarations and small talk.

And yet, for all their efforts, the critical questions and the occasional heckling would not be stopped. How was this possible, especially on this day, when the President was supposed to be answering sanitized questions softly thrown by a Google executive who had no idea at all of what was going on in the Philippines?
It is evident that silencing dissent was something the Yellowtards themselves were not above. In fact, as Robles shows, they clearly used state resources to do just that under the Aquino government. It gets worse, however. The story of dishonest media manipulation perpetrated by the Yellowtards goes even further back. This is the same mob of crooked people who allegedly hijacked the original Noynoy Aquino Facebook fan page (BSA3) set up by Califorinia-based Ben Totanes and Betty Abrantes in 2009.
Totanes and Abrantes set up the ill-fated Facebook "fan page" of President Benigno "Noynoy" Aquino III, BSA3 at Facebook.com/Noynoy.Aquino to gather support to push for a rallying behind Noynoy's candidacy shortly after the death of his mother former President Corazon Aquino in August 2009. They were then enlisted by Vicente Romano III head of Aquino's New Media Bureau (and whose claim to fame also comes from being one of the pioneers of on-line petition campaigns in Philippine politics after mounting such an effort against then President Joseph Estrada in 2000) into the campaign.
After amassing more than 1.5 million fans by the time Noynoy was sworn in as President in June of 2010, Abrantes and Totanes found out the hard way what sorts of consequences dealing with crooks yield.
Reported GMA News TV…
[…] after the election, Romano allegedly recommended that the fan page be shut down. Instead, Totanes and Abrantes offered to turn over administration of the page to the then newly-formed Presidential Communications Group on the condition that comments critical of the administration would not be removed.

"Sinabi ko sa kanila na pwede pa rin nila gamitin ito, ngunit dapat pamalagiin itong 'Feedback Forum' ng sambayanang Pilipino, at huwag tatanggalin ang mga comments — 'pro or anti' ng mga tao," he said.

(I told them that they can still use the fan page, as long as it's maintained as a venue for feedback from the Filipino people. No comments must be removed, be they negative or positive.)

Coloma allegedly disagreed with Totanes' conditions, and decided to set up a new official fan page, PresidentNoy at Facebook.com/PresidentNoy, in August this year.
And then…
On November 9, Totanes received an email directly from Facebook administrators saying that the BSA3 fan page "has been removed for violating (Facebook's) Terms of Use."
An official statement from Malacanang issued by then Presidential Communications Group head Sec. Herminio Coloma declined to comment on whether Malacanang had a hand in the sudden closure of the original BSA3 page. According to AllFacebook.com (functional at the time), the number of "likes" on the fan page of the new PresidentNoy Facebook page suddenly jumped in number from about 100,000 as of the 8th of November to almost 1.6 million as of the 11th of November of that year.
All the posturing of today's Yellowtard-led Opposition only shows that it takes one to know one. They are the first to take great pains to manipulate social media messaging, use state resources to intervene in public discourse, and suppress dissenting points of view. More importantly, it reveals just how dishonest they are, even to their own supporters. The Yellowtards are hypocrites, plain and simple. Filipinos should be extra vigilant and acquire the habit of lending a critical eye to anything they say. They should educate themselves with facts, both historical and present to equip them to make informed decisions on things of national consequence.
benign0 is the Webmaster of GetRealPhilippines.com.