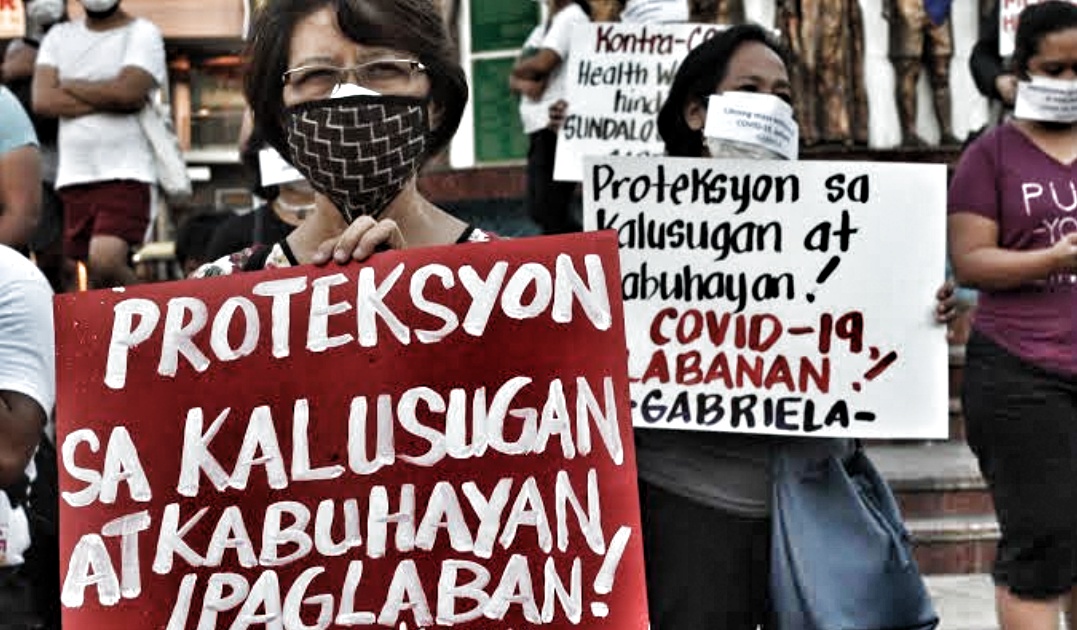 The COVID-19 outbreak has brought to the fore the importance of a government's ability to keep track of and act on data collected related to its citizens' movements. In the Philippines, decades of a liberal narrative — specifically the rabid one espoused by the "Yellowtard" bloc loyal to the Aquino-Cojuangco clan — that demonised the police and railed against "authoritarianism" had undermined this capability. A national response to the pandemic now gripping the world requires essential state oversight; a reliable identification system, centralised communications and information dissemination, and swift decision-making where necessary. However, noise created by the Yellowtards amplifying their "Big Brother is Watching" fear-mongering against IDs, their "press freedom" that adds panic-inducing shrillness to public chatter, and "dissent" for the sake of "dissent" brand of "activism" remains a constant setback.
The underlying issue here is trust. In societies where the citizenry are trustful of their government, a broad community response can be mobilised relatively quickly. In low-trust societies like the Philippines, unproductive "debate" tends to trump all sensible action beyond any hope of redemption. This situation is readily-evident in the way Filipinos respond not just to the COVID-19 pandemic but to most crises overall. Granted, the Philippine Government, like most before it, continues to suffer from a crisis of credibility. This is not helped by the persistent "revolution", "protest", and "dissent" rhetoric of the Yellowtards and communists both of which harbour a dishonest aim to incite rebellion against any government they perceive to be at odds with the status quo they had become comfy with following the 1986 EDSA "Revolution".
Crisis situations necessitate less tolerance for second-guessing in much the same way that there can only be one driver (and not a committee of them) making critical decisions during a high-speed car chase. This is the reason military organisations are not democracies. The Opposition should position themselves as one that seeks to work with the government in this time of crisis and then, at the appropriate time, incorporate lessons learned from the experience into their campaign platform.
Note emphasis on making a pitch to the public at the appropriate time. This punctuates the key point here — the midst of a crisis is not the appropriate time to be overly-critical much less posture in the obstructionist way today's Opposition habitually do. It also does not help engaging in stunts that seek to erode trust in the government. This is not to say genuine dissent should be quashed. What should be frowned upon and categorically stopped is dishonest "dissent" — the types that seek to push insidious agendas. The Yellowtard approach to "dissent" has primarily been of the dishonest sort — a perception they framed within their "freedom" to "disagree" but motivated more by a desire to tear down rather than build for the sole purpose of seizing power even by illegal means. In short, the Opposition "dissent" is focused on blocking the incumbent way without offering alternative pathways the way a true and genuine opposition would. The main card they play is the "Evil Martial Law Regime" card which they never hesitate to slap on the table whenever they catch wind of any hint of what they perceive to be "authoritarian" measures being cooked up.
An example of the dishonesty of this "dissent" specifically of so-called "leftist" elements is in how they oppose the implementation of what is now a much-needed national ID system insisting that such a proposal is "anti-democratic" and such measures would be "in blatant disregard of the Philippine Supreme Court's ruling that such a policy would be out-right unconstitutional".
However, Artemio Panganiban disagrees and points out in his column on today's edition of the Inquirer that such measures in their current proposed form in Republic Act 11055 "will pass constitutional scrutiny" and that "[the] 'leftists' whom President Duterte blamed on national TV-radio last Monday will, I think, fail in their opposition to the PhilID." He further writes…
These simple personal data are already publicly disclosed in drivers' licenses, passports, senior ID cards as well as in ID cards issued by the Social Security System (SSS) and the Government Service Insurance System (GSIS).
Filipinos only need to take up the intellectual habit of stepping back from the shrill emotional rhetoric of so-called "activists" and regard the issues with level heads and modern thinking faculties. More importantly, it is high time Filipinos trust their institutional democratic processes and rely less on the screeching "protest" rhetoric of the Yellowtards. In these times of COVID-19 pandemic and, for that matter, any future crises, Filipinos should learn to apply a more mature demeanour in managing their affairs and respond to challenges in a more sober, more stoic manner.
benign0 is the Webmaster of GetRealPhilippines.com.