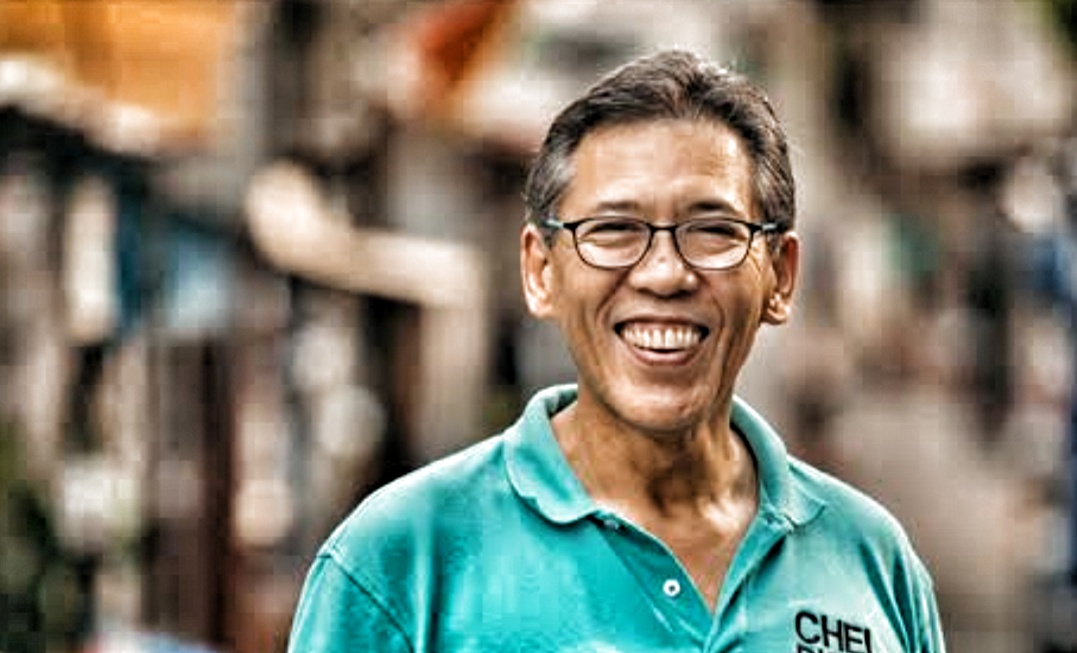 Opposition "thought leaders" are currently at arms because of what they perceive to be a "lambasting" that "human rights" lawyer and failed 2019 elections candidate Chel Diokno copped from President Rodrigo Duterte the other night. Indeed, Duterte spoke angrily about Diokno in his last press conference after the latter continued to issue statements seemingly meant to incite citizens to mass action against the government.
Siyempre nakikiusap tayong manatili lahat sa bahay, pero labag na sa Konstitusyon ang ordinansang ito. Ang "24-hour curfew" ay outright denial of the right to travel and freedom of movement. (1/2)https://t.co/4qZXem0Oy8

— Chel Diokno (@ChelDiokno) March 21, 2020
Diokno is evidently on a campaign to counter the measures being put in place to slow the spread of the novel coronavirus. The measures include limits on mobility and on the number of people who may gather in public as well as curfews. Diokno follows a classic but overused playbook favoured by left-leaning holdovers from the heyday of "people power" rhetoric that highlights "parallels" with the "Martial Law Era" of the 1970s and early 1980s whenever any Philippine government hints at stronger powers to manage crisis situations.
A pandemic is not the time to be defying strong measures being implemented by the government to avert a catastrophic loss of life should the pandemic snowball. This was something Duterte, rightly so, will not tolerate at a time such essential measures need to be taken seriously.
"Just try and converge since you say it is your Constitutional right to do so. You say you are right. I say you are wrong. So try to invite 10 people to converge and see if I don't haul you first to prison," he said.
Countries that have taken strong measures — including curtailing certain civil liberties — are showing better results containing the spread of COVID-19 compared to countries that dither on using state forces to enforce much needed measures. In Australia, for example, fines of up to $5000 could be slapped on people found to be congregating in numbers of more than two. Unlike in deeply-divided societies like the Philippines where Opposition personalities such as Diokno encourage people to defy government orders, such police action is often unnecessary as people recognise and trust the authority of their elected leaders to look after the public interest.
Perhaps Filipinos and, specially, their Opposition "thought leaders" should observe the hard lessons their former colonial master, the United States, is learning…
The extreme partisan divide in the United States has not helped public health messaging in that country either, as a recent article in The Atlantic graphically illustrated. Under the headline "The Social Distancing Culture War Has Begun", the writer observed a group of elderly Republicans on an Atlanta golf course making "a show of shaking hands, and complaining loudly about the 'stupid hoax' being propagated by virus alarmists".
Like imperial overlord like vassal state?
It seems the colonial fruit did not fall too far away from the old colonisers. The trouble with "activists" like Chel Diokno is in how difficult it is to work out whether they are genuine in their claim to be "looking out for the public interest" or merely just posturing for media mileage in the lead up to the next national elections which, interestingly enough, is just around the corner.
Whatever the case, Diokno is certainly not helping. This is a time when Filipinos need to work together rather than against each other. The trouble with an Opposition camp that is starved for relevance and charismatic leadership is that it habitually finds the low and easy road to take — one involving merely tearing down the incumbent government to further its dishonest agenda.
benign0 is the Webmaster of GetRealPhilippines.com.