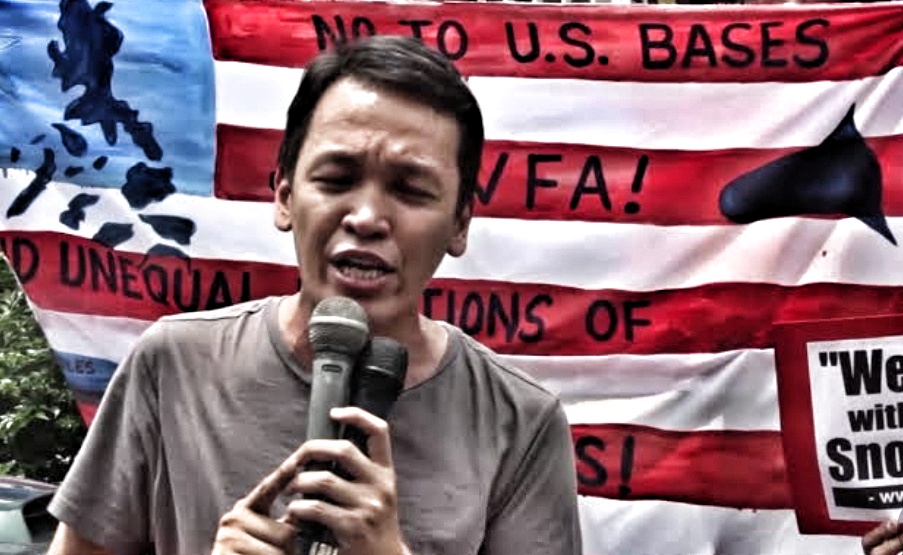 The Philippines' little community of communists will have to decide who the bigger enemy is — Philippine President Rodrigo Duterte or America. Looks like famed Filipino communist Renato Reyes already answered that question. Indeed, for years, Reyes and his comrades have been protesting the presence of US troops on Philippine soil. But now that Philippine President Rodrigo Duterte is threatening to cancel the Visiting Forces Agreement (VFA) between the Philippines and the United States, they still aren't happy!
Communist apologists assert that the position they take on the matter of the controversial VFA is "ideological" in nature while, they claim, Duterte's is a mere kneejerk response. It seems, however, that this ideological underpinning is out of step with what the majority perceive. This is evident in how the communists continue to lose credibility and political capital at a time when even the smallest gain in PR mileage is important to go up against a massively popular incumbent.
It is actually strange that Reyes would take an antagonistic position on the matter considering that his comrades had long espoused independence from a former colonial master — a stand, interestingly enough, their nemesis Malacanang spokesman Salvador Panelo reportedly takes.
The United States "cannot dictate or bully us into releasing a citizen of this country who is lawfully detained," Panelo said.
Indeed, one of the key aspects of the VFA that makes communists and the circle of "woke" Opposition partisans who selectively orbit them bristle is a clause that "allows the US government to retain jurisdiction over its military personnel accused of committing crimes in the Philippines." This was a clause invoked recently in the arrest and detention of US Marine Joseph Scott Pemberton in 2014.
Evidently, there is a root cause behind why Filipino communists struggle to capture the sentiments of voters. Indeed, they need to recognise that when one is up against a massively popular opponent, sticking to an obsolete approach to winning elections seems nothing short of political suicide. The success metric in a democracy, popularity, is straightforward as a means of measuring how effective a politician or party is at acquiring power. People can speak about ideology 'til the cows come home but, suffice to say, if it ain't popular, you don't win.
All this is in assuming that the communists' plan to achieve their objectives involves working within the frame of the law. Big assumption right there. Communists have long sought to overthrow legitimate governments violently and install their so-called "dictatorship of the proletariat". This objective is justified by the position they take that democracy is a flawed system that sustains a parasitical oligarch class. Fair enough. However, if these commies think democracy is flawed as a means to achieve what is "fair", then they will have to decide whether to continue participating in it or engaging in their "revolution" instead. It is when they are seen to be doing both simultaneously, that they lose credibility.
Ultimately communists fail in making their message resonate with the Filipino public because of the inherent inconsistency of their belief system. With every ill-thought-out statement made by old-guard "thought leaders" like Renato Reyes, they lose their "fight" to achieve their dishonest objectives.
benign0 is the Webmaster of GetRealPhilippines.com.