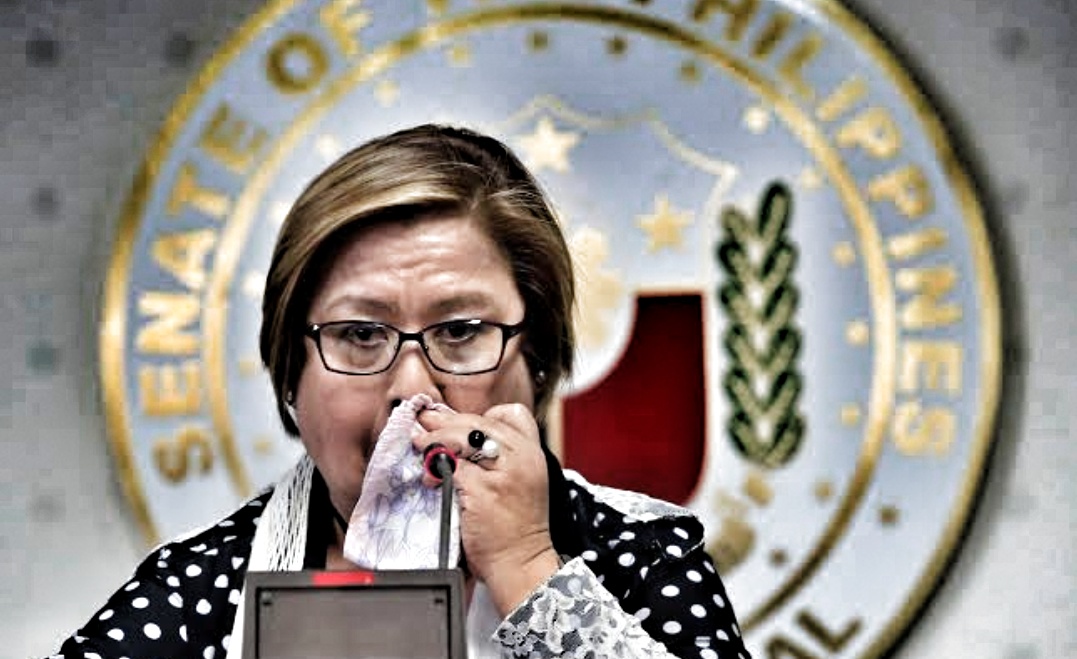 The Philippine Opposition are rotting from the inside. This is because their own "thought leaders" are failing to provide sound leadership. Rather than enrich their party ideologies, the premiere "influencers" of the Opposition are leading their members down dead-end pathways.
Over the last ten years, the ideological foundations of what had been an almost four-decade reign of the "Yellowtard" narrative — the deification of the Aquinos, the notion of an infallible "people's will", and the idea that "press freedom" is some sort of silver bullet had all crumbled in succession. They crumbled under the weight of lofty but broken promises and a failure on the part of the Yellowtard leaders who lorded over much of that era to demonstrate a new order that was better than the "old" one.
The recent epically-failed circus stirred up by the Yellowtards is the bid to free detained Senator Leila De Lima who is currently awaiting trial on charges of drug trafficking. De Lima's imprisonment is upheld by no less than the Philippine Supreme Court. This circus is but the most recent example of the sorts of stunts the Yellowtard-led Opposition habitually pin their hopes of seizing political power on. They have showed neither predisposition to intellectual uplift of the Philippines' political discourse nor any sort of respect for the very institutional democratic processes they insist they defend. For the Yellowtards, political strategy does not go beyond tired old demonisation campaigns that insult the intelligence of Filipino voters.
Insulting indeed. They insult the very branch of Philippine government that they insist should be protecting the sanctity of due process and Rule of Law as one would in any modern democracy. In the case of De Lima, a practicing lawyer and officer of the legislature, she had sought to usurp the authority of no less than the Philippine Supreme Court itself. It is interesting, as such, that De Lima seemingly left out a notable set of people who are in the strongest position to influence the outcome of her plight. Social media personality Sass Rogando Sasot (who De La names as one of he "persecutors"), in a recent Facebook post, points out this glaring omission.
Between these judges and me, the former have actual power to order your arrest and detention. If indeed you are wrongfully arrested and detained, as you want the world to believe, then why didn't you name in your list the judge who issued your warrant of arrest and the Supreme Court judges who affirmed the legality of the warrant served to you?
It seems that while De Lima is appearing to be such a gung ho hero of "human rights" in deferring to a quaint provision in a budget act signed by US President Donald Trump, De Lima, interesting enough, remains aware of her place in the Philippines' legal scheme of things. It would be therefore interesting to see how many of her fellow Filipino lawyers would be "brave" enough to associate themselves with her cause.
Stepping back from this recent circus and the trivial details surrounding many others like it, one can't help but behold the utter intellectual bankruptcy of the current Philippine Opposition as a whole. If they persist in their old habit of relying on these sorts of hollow-headed campaigns the prospect of any of their chosen candidates winning any future election is, indeed, very slim. Just about every one of such campaigns had been shot down by challengers equipped with noting more than common sense. Perhaps it is time the Opposition's top "thought leaders" think of new designs to ensure their thinking faculties remain afloat in the modern world's free market of ideas.
This can only happen if the Yellowtards get to know their critics better instead of blocking and shutting out dissent. They need to listen rather than engage in those orgies of mutual high fiving within the little inbred cliques they had become renowned for.
benign0 is the Webmaster of GetRealPhilippines.com.