A Palace insider tells me that when President Rodrigo Duterte said that the Party list system was evil, he was actually referring to Congressman Mikee Romero of 1-Pacman Party list — a party list that's one would assume should be composed of poor and struggling athletes at the very least.
"They  stayed for a while then they ran for public office through the party-list. This party-list, that's one evil. Everyone involved there are the rich," Duterte said during the oath taking of newly elected local officials in Cagayan de Oro City on Wednesday.

"The rich people fund the party-list. They are named after laborers but their nominees are the millionaires," he added.

— Source https://www.philstar.com/headlines/2019/06/14/1926386/duterte-slams-evil-party-list-system
Duterte is known for making parinig to allies or people he cannot really classify as enemies as a way of warning them before he makes a move to topple them down.
Congressman Romero, who was cited in one report as being one of two richest congressmen to the tune of P7.8 Billion pesos, is bandying around claims that he has formed a coalition among party list groups.
SUPPORT INDEPENDENT SOCIAL COMMENTARY!
Subscribe to our Substack community GRP Insider to receive by email our in-depth free weekly newsletter. Opt into a paid subscription and you'll get premium insider briefs and insights from us daily.
Subscribe to our Substack newsletter, GRP Insider!
Learn more
But the President saw through his ploy, which is really a play for the House Majority Leader seat.
Cong. Romero seems to saddling up right next to one of PDP Laban's nominees, Cong. Lord Allan Jay Velasco, in the bright hopes of sealing a deal and snagging the second top post.
He claims to have all 51 Party List Representatives  on his side, even one of former House Speaker Gloria Macapagal Arroyo's most trusted secretaries Mike Defensor.
But I've known Mike for years, he has never joined a group just because it was big and just by my guesstimate, is too rich to bribe.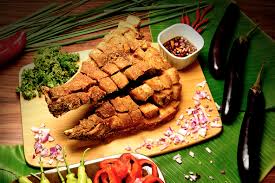 And it is doubtful that left leaning party list groups would join Cong Romero's block, being the much despised capitalist that he is. Then again, who knows?
But still, Romero's claim of mustering 51 votes for Velasco is still a pretty long string of  IFS.
The real number could be around 20 or less, which is basically the same number of officers it has declared.
President: Michael Romero
Representatives Ron Salo (Kabayan) deputy secretary general;
Anna Villaraza-Suarez (ALONA), treasurer;
Rico Geron (AGAP); Virgilio Lacson (Manila Teachers) and Anton Lopez (Marino) as vice presidents.
Board of trustees are Reps. Stephen Paduano (Abang Lingkod); Raymond Mendoza (TUCP);
Shernee Tan (Kusug Tausug); Amihilda Sangcopan (Anak Mindanao); Sabiniano Canama (Coop-Natcco); Mariano Piamonte Jr. (A Teachers); Apid de los Santos (Ang Probinsyano); Bong Teves (TGP); Sonny Lagon (Ako Bisaya); Argel Cabatbat (Magsasaka) and GP Padierno (GP). Representatives Rodante Marcoleta (Sagip); Alfredo Garbin Jr. (Ako-Bicol) and Nina Taduran (ACT-CIS) will be the spokespersons, while Deputy Speaker Sharon Garin (AAMBIS-OWA) will be chairperson emeritus.
There's a term Filipinos use to describe just brazeness: KAPALMUKS or Thick Face.
Personally, I don't think Congressman Romero deserves to be called such. Then again, if the shoe fits, ride those bitches home bro!