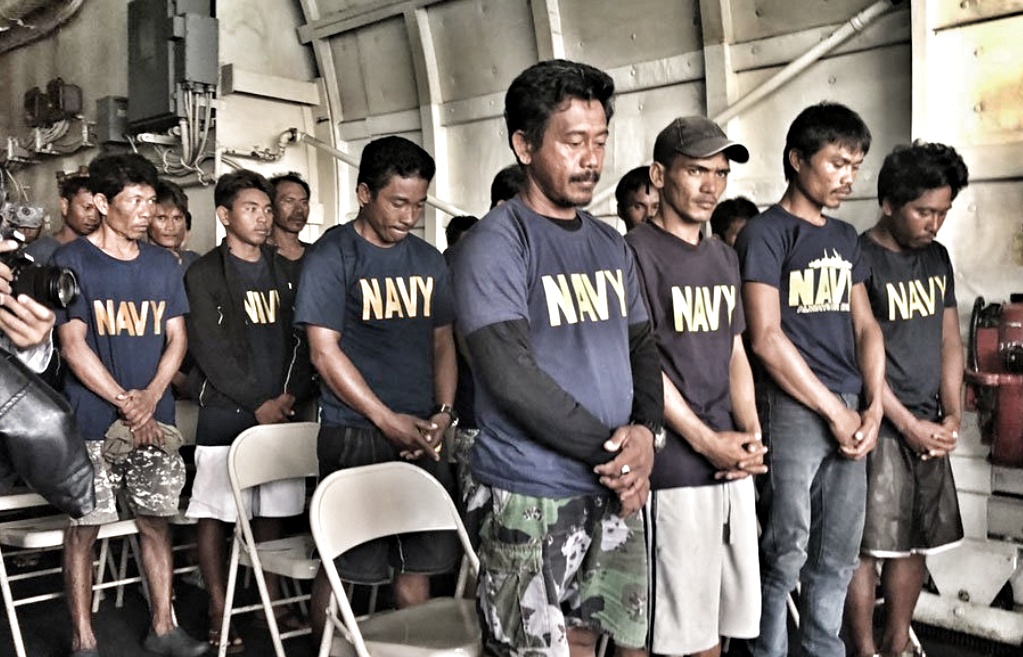 "Thank you Vietnam" posts with both Philippine flag and Vietnamese flag in the background. Anti-China battle cries and social media campaigns pointing out that your President isn't doing anything to condemn China. These now flood my Facebook timeline and I can't help but say my piece in these posts.
The issue of a Chinese vessel ramming a Philippine fishing boat shouldn't be about China vs. the Philippines. Yet to those that see the country's President as evil personified, it's a convenient situation for them to attack Malacanang and say that Digong is China's lap dog. For those that are insecure of the Chinese superiority in terms of military might and industrial strength, this situation is their chance to ask for the government to go to war to China. For the educated, they compare the President's delayed statement to his war on drugs, albeit the logic is that his government reacts with swift decisive action when in comes to Filipino drug pushers, yet fails to act quickly when it involves China. The "woke generation" is shouting: "fight for our Pinoy fishermen!" That is ridiculous and stupid.
In the first place, why does this even have to be about the Philippines vs. China? The bulk of this government's "Build Build Build" program involve loans from China and Chinese investments. To clarify, I am not a Duterte supporter (yet I'm sure butt-hurt righteous "disentes" will keep using the "DDS tanga" insult). Attacking China or hating on China won't get us anywhere. I bet if it was the U.S. who rammed the fishing boat, the reaction of the masses won't be that hostile.
We cannot risk insulting China or going against this superpower. I for one would gladly give them 2 to 3 islands minimum in exchange for them building and improving infrastructure and modernizing the city where majority of these anti-China Pinoys live. I would even go to the extent of saying, they can give Hong Kong their autonomy since Hong Kong can very much govern itself, and instead China should just govern the Philippines given how dumb and incapable our leaders are.
As in my previous post, our false sense of nationalism and patriotism is reeking of hypocrisy. "Para sa bayan" is a joke. You hate China yet use an Apple or Huawei device. You hate China yet you post "Gung Hei Fat Choi" and give tikoys every February. You claim "support local" yet you enjoy shopping for cheap stuff in Shoppee. You wear your 3 Stars and A Sun shirt yet you work for a foreign BPO. You'd rather type comfortably in your air-conditioned room and demand- "Justice to Pinoy fishermen!"
Want the cold hard truth? These fishermen don't give a fuck on whether it's China or from wherever who rammed their boat. They are using wooden boats in an age where they should be investing in modern ships yet choose to use the cheaper alternative. They are angry because they won't have something to feed their families not because China is fishing in our waters. They are angry because this government they elected can't provide modern equipment and a credible Coast Guard force to protect the seas from such incidents. Provide them a different source of livelihood and enough income for an extra shot of booze at the end of the day, and the simple minded fishermen will be happy.
Stop using this incident to wave the Philippine flag and promote sovereignty and Pinoy Pride. There is nothing to be proud about. Pinoys aren't respected by the Chinese because we aren't worthy to be respected. We are like dogs eating our own shit not because we are poor, but because we are stupid. We elect dancing convicts, ousted plunderers and self-confessed cheaters back into office, our elderly would rather fall in line and ask for jackets and cheap mobile phones from Willie Revillame, our so-called BPO workers would rather choose to believe in Vice Ganda's political opinion or waste time trying to level with what Kris Aquino is doing, our indigenous people would rather have their lands converted to subdivisions in exchange for a few sacks of rice, our jeepney drivers would rather foul up the streets and sacrifice a steady income by refusing to loan and use modern vehicles, construction workers who are content with what they have and will slack off to prolong the project since they are paid per day. Stupid right?
The same people who talk about peace and investing in education and livelihood and opposing the huge budget for the modernization of the military and coast guard are now the same folks shouting that the government do something. Short answer- we can't do anything. You can cry all you want and empathize, but that's it. Our sad excuse of a nation is a joke in the international community.
It's high time we accept that our tribal mindset and simplistic brains aren't capable of self-rule. Let the foreigners (be it China or U.S.) run the country instead for the sake of a better, progressive future for our grandchildren. Nationalism and patriotism won't put food in the table, hating on China won't make you a "makabayan".
Unpopular Opinions. Blatant Rants. Peace disturber. Catalyst of meaningful discourse.