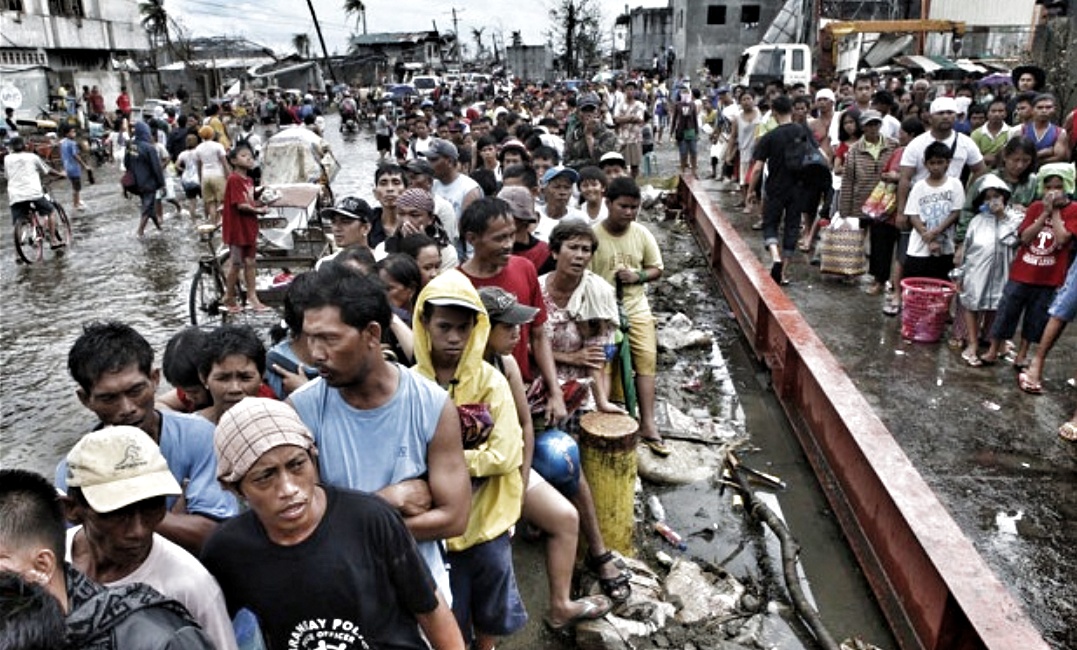 The statement may sound like the Philippine equivalent of the African expression "Africa is not poor, it is only poorly managed." Many onion-skinned Pinoy-pride crybabies out there will find this highly offensive, as if some innocent girl flashed the Nazi swastika emblem in Thailand.
But before taking your protest to the streets, just ask yourselves: How do Filipinos in general fare in IQ rankings? How many game-changing inventions have Filipinos brought to the world's table? Like that never-ending quest for an Olympic gold, where is that elusive Nobel prize in Physics or Chemistry? That will likely cut the ego down to size for us to begin our actual analysis…
We are all aware of the link between stupidity and poverty, like a yin-yang chicken-egg tandem whose cyclic tango dance is the root of all "evil" in the country. But does pumping in more money into a Filipino make him smarter? To simulate this and unravel the answer, let us consider three cases:
A squatter winning a 10M-peso lottery: Chances are, the squatter will just squander it on a prodigal lifestyle and unwise spending, as he is untrained in financial management, which is why he is in his situation in the first place.
A congressman who pockets a 3M-peso kickback from his pork: Chances are, he will crave for more as the insatiable desire for wealth takes him down the bottomless abyss of greed and corruption.
An OFW who lands a job in Europe to earn 5x more than his local income: Chances are, he would just send all the cash to a family back home which just wastes the money on mostly unnecessary expenses.
On a larger scale, the Philippines is recipient to enormous amounts of foreign currency through OFW remittances, tourists, and the BPO industry, but it has very little to show for as corresponding output in terms of home-grown technological, academic and military prowess.
But wait a minute, doesn't money open the doors for a Filipino to get quality education, and with that education empower him to make wise decisions? Not necessarily. How many of our epal corrupt government politicians, officials and workers have Atty., Engr., Gen., or Dr. before their names? Did the education even enlighten them to make the wise decision to not cheat, steal, lie or extort in order to provide quality service to the general public for the good of the nation?
They say money solves everything, but probably not in the Philippines, where an infusion of more money can often lead the Pinoy to make more illogical decisions. It's like paying ransom to the ASG, only to give them more fuel to buy arms to further take those southern islands hostage.
The problem of Filipinos goes far deeper than a mere lack of money; it is a different breed of poverty. You can have all the money to avail of all the books/training you need to become academically and intellectually enhanced, but at the end of the day, the little things/decisions are what really count for true wisdom.
It is wisdom to decline an offer for a bribe. It is wisdom to return a lost wallet to its owner (with the money intact). It is wisdom to tell the truth even though it would inconvenience you. It is wisdom not to inconvenience your neighbor with loud music or having your dog shit on the sidewalk. Why? Because if Filipinos can only see the bigger picture, making decisions for the common good eventually comes back to you ten-fold.
Take the example of a beach resort in Boracay that was secretly channeling waste into the beach itself. The business owner/manager, who likely had a College degree under his belt, failed to see the bigger picture as money through his business poured in – that polluting the beach would eventually put an end to his source of income when tourists dwindle as they find a cesspool rather than crystal clear waters.
Money can blind even the most intelligent lawyers or politicians to use their superior gray matter for self-serving schemes rather than to build the nation. It can blind a highly educated engineer to cut corners in quality and reliability just to get their secret cut in the project budget. And when the blind move forward, they eventually fall into the ditch while pulling their followers with them.
Wisdom and true smartness/intelligence lie in the small decisions made with the big picture in mind; and the amount of money at hand is inconsequential to attaining or practicing such wisdom. This is what turns a small war-ravaged country like South Korea into the powerhouse that it is today culturally, technologically and economically.
So no; money, dole outs and freebies give no guarantee Filipinos will part from the folly of their ways, even if they earn a Ph.D. in Molecular Biology/Genetic Engineering. But probably this next video can give us a clue to unraveling the 33-billion-dollar mystery question "How do you solve a problem like the Philippines?"
Zealous revolutionary advocate of bringing back common sense for the common good in a land of dysfunctional and delusional zombies.