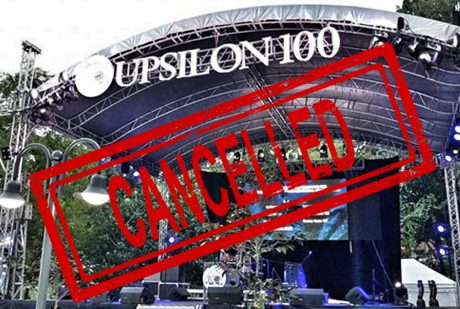 Lots of buzz lately around the reported leaked group messages purportedly exposing hideous evidence of ingrained misogyny, racism, and criminal intent within the erstwhile illustrious Upsilon Sigma Phi (Upsilon) fraternity.
Yael Toribio, Student Council Chair and Upsilon member in the University of the Philippines where Upsilon is based had this to say…
"In this light, I have tendered my leave of absence with my fraternity until those involved are identified and further proven to be members, and until this abhorrent and antiquated culture no longer exists," read part of Toribio's statement on Facebook.

"This is not the fraternity I joined. This is not the Imperative of Service that I joined for and I uphold in whatever I do," he said.
One wonders, though, what it actually means to be on "leave of absence" from a fraternity you've sworn under pain of violent hazing to be unconditionally loyal to. What the USC and liberaldom should really be calling for is the total abolition of fraternities in Philippine universities. Fraternities in the Philippines are far more known for their toxic culture and deadly "rumbles" than any of the "civic" initiatives they undertake primarily for public relations (PR) purposes.
Thus, the bigger question is: Are fraternities really worth the trouble of tolerating?
This recent scandal brings this question squarely to the fore and right in the midst of an explosive "debate". Out of the bowels of Upsilon have come some of the biggest names in Philippine business and politics. No less than the late national "hero" former Senator Benigno "Ninoy" Aquino Jr and the late former President Ferdinand E Marcos are Upsilonian "brods". Indeed, it is even quite ironic that Toribio, a chair of the UP Student Council (USC) which has long been known to be no more than yet another thinly-disguised front of the Communist Party of the Philippines, is also a "brod". Well, to be fair, the USC is no different to Upsilon, both of which have long histories of pretending to be things they are actually not.
It's high time Filipinos direct a bit more modern critical scrutiny into what are now mere historical curiosities in their higher education systems, with special mention of the University of the Philippines, the country's premiere state university. While we are on Upsilon's case, we may as well give equal critical thought to the future of the USC itself which finds itself guilty by transitivity seeing that it is headed by an Upsilon "brod".
Funny how things come full circle. It happens when intellectual dishonesty underpins one's ideology and culture.
benign0 is the Webmaster of GetRealPhilippines.com.