It would seem that Malacanang's communications would be in disarray following the resignation of Presidential Spokesman Harry Roque and the impending dissolution of the Presidential Communications Operations Office (PCOO), which will be replaced by the soon to be revived Office of the Press Secretary.
But it is not.
Presidential Legal Counsel Sal Panelo has seamlessly taken the place of Roque at the regular Malacanang Press Briefing while the entire PCOO machinery continues to pump out the latest news about the Duterte Presidency.
The PCOO will continue under the leadership of Secretary Martin Andanar until such time that the Office of the Press Secretary has been revived.
Those that might have hoped Roque's resignation would weaken the Malacanang's communications arm perhaps fail to understand that the Presidency communicates through institutions, rather than just individuals.
Over the course of more than two years, the PCOO and its attached agencies were further enhanced under the leadership of Secretary Andanar.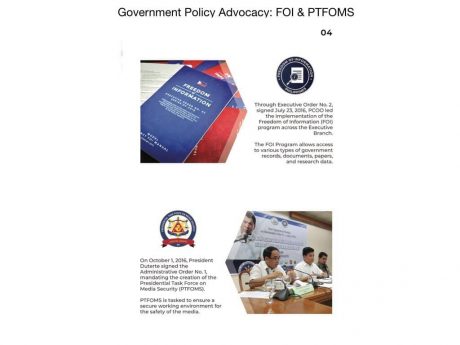 These improvements to the Presidential Communications machinery will remain to serve the Presidency and the people long after most have forgotten the unfair, unfounded potshots taken at Andanar as well as the PCOO.
Among the major improvements are the the Freedom of Information Office which provides a process for greater transparency across all offices of the Executive Branch and the Presidential Task Force on Media Security which actively protects all journalists from harassment as well as threats to their lives as they expose crime and corruption.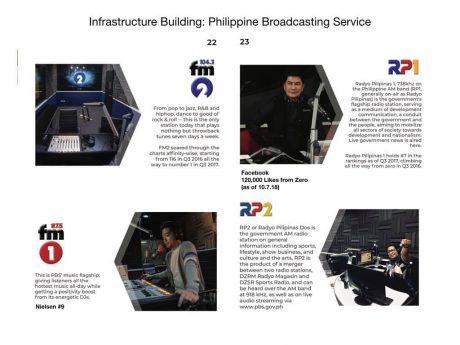 The Philippine Broadcast Service, which had previously been neglected, has been completely overhauled and is now reaching an ever larger audience with four radio stations.
FM1 (87.5 MHz) and FM2 (104.3 MHz) broadcast music; while RP1 (738 KHz) broadcasts news as well as commentary and RP2 (918 KHz) broadcasts news on sports, culture and entertainment.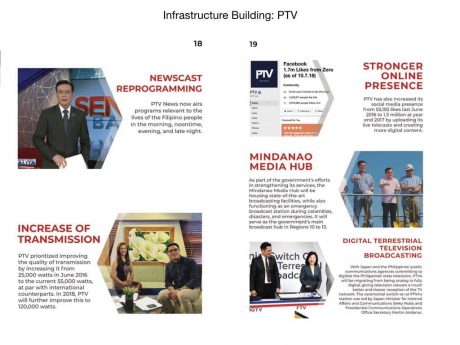 PTV4 has also been souped up with better programming and now has more than double its signal strength, from 25,000 watts in 2016 to 55,000 watts in 2018 — eventually reaching 120,000 watts later this year. It has also now begun migrating to digital terrestrial TV broadcasting and media hubs are in the works all over Mindanao to provide state of the art broadcast facilities as well as emergency broadcast capabilities.
PTV4 also now boasts of having 1.7 million followers on Facebook, up from zero when the Duterte Administration took over.
The Philippine News Agency (PNA) has also been revamped and relaunched with redesigned website as well as a digital newsroom, while the International Press Center's headquarters has been renovated to better serve the accreditation needs of foreign press covering the Philippines.
More than just answering for the President or answering back whatever the administration's detractors have said, PCOO Secretary Martin Andanar's job has been to build up an institution that this and future presidencies can rely on.
Having actually seen what he has accomplished, I can say it was a job well done.