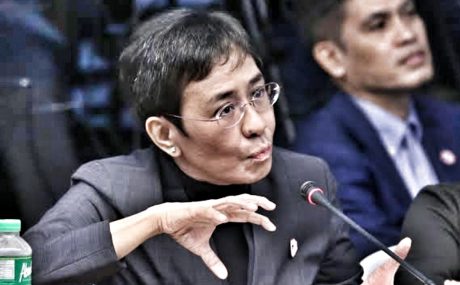 Rappler CEO Maria Ressa just can't stop once she gets started about Facebook. Indeed, she got started on Facebook way back when she threw a massive embrace around the gargantuan social media platform in the early days when she pitched her organisation as a "social news network".
Like many media organisations at the time, Rappler built an entire business model around the traffic referred to its site by Facebook and other social media networks. The model worked until Facebook started tweaking the algorithms that determine what content gets priority space on users' timelines. Suffice to say, this didn't go down too well with businesses clinging on to the Facebook referral gravy train. Rappler was one of these.
What did Ressa do? She went on a rampage to discredit Facebook and went on to asset that the content Facebook "allows" on its platform "threatens the country's democracy." She went further to assert…
"We're seeing our democracy eroding in front of our eyes and Facebook is the platform where it's happening."
That shrill tantrum was chucked by Ressa way back in January 2018. It's now the end of October and democracy has neither died nor is "under threat". Free speech hasn't been suppressed either as the online and street "activism" scene in the Philippines continues to thrive.
It is really only Ressa who remains hung up over her organisation's former squeeze. Perhaps it's time she let go and move on. That's not gonna happen too soon, however, seeing that she continues her cling-on relationship with Zuck. She now fancies herself some sort of "stakeholder" in the efforts Facebook is mounting to "clean up" it's supposedly dirty act…
On the eve of the midterms, get a timely and up-close look at how Facebook has responded to election interference, misinformation and hate speech – and where insiders say the platform goes from here. #FacebookFilmPBS premieres 10/29 on @frontlinePBS.
…"dirty", that is, according to the spoilt brat mind of Ressa whose idea of "clean" social media is one where referrals continue to pour in by the gigabyte load to keep Rappler's Web servers busy enough.
benign0 is the Webmaster of GetRealPhilippines.com.