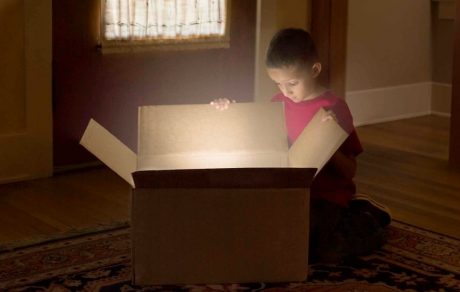 As I type this on my old T420 laptop, annoyed about how its performance has greatly diminished with age, I have my iPhone 6s plugged into it charging for the 2nd time today, also annoyed at how its battery capacity has greatly decreased over the last three years. I am convinced that I will need replacing these two items in the coming few months/year. It is the only way.
It is how it is, the things that are necessary for today's kind of lifestyle end up with some sort of performance inhibitor that acts with age. It would be really good if these laptops, PCs, cellphones are somehow repairable…. upgrade-able… Well, today an upgrade is scrapping the old one (or given away) and buying a new version, be it a PC, a laptop or a smartphone.
The marketing used by the makers of these gadgets do promise performance and then some. But it will cost me a lot. Well, at least the need for newer and faster things fuels the industries which created them. It is just sad that these things are mostly made outside the Philippines. It would be nice if all are made inside our country then at least I will feel better letting go of my hard earned money for an upgrade. As this site has been saying all along, our country plays the role of the consumer in the global arena. We are not producing any important products that contribute essential tools to global economies, except for OFWs…… that is what we produce. An industry not sustainable at all in the long run.
It is a good thing my old Land Cruiser is still working. It was produced in 1991 in a Toyota plant in Aichi, Japan. Bought it used about 15 years ago at around 90,000 km. Its old engine conked out at around 200,000 km a couple of years back, seemingly due to poor maintenance (from the previous owner). I needed to upgrade that engine to a more recent model Land Cruiser. It is now working perfectly fine as the family's daily driver. It can be argued, in this case, why did I not just dispose of the old rig as scrap and buy new one? Car makers are offering brand new at very attractive propositions.
It is my belief that all these material things, gadgets, cars, etc. should be used for as long as possible, only replacing/upgrading, and repairing to perform as designed (or more). This to me is a sustainable arrangement. I avoid the cost of brand new purchases and, as a result, spare parts and repairs businesses thrive. Manufacturers outside the country can only expect our country to buy parts from them. And also, more importantly, tree huggers will be happier knowing that each product repaired is one less scrap tossed into the landfill. One less manufactured product is one less use of precious resources for manufacturing.
So keep in mind, as you sit down at the Starbuck's, sipping your lattes from your disposable tumbler, taking selfies with your soon-to-be-obsolete smartphone, wearing your soon-to-be-out-of-fashion fashionable clothes and shoes, stop it already about inflation and the martial law ek ek. Your soon-to-be-out-of-fashion wallet will not really feel the few more centavos of gasoline price increase to put in your newly acquired (loaned) Korean/Thai/Chinese car which you will dispose of in three years or less.
Hard hat, coveralls and safety shoes….. that's my life.