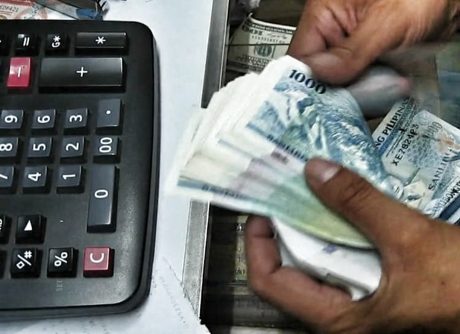 Many "activists" allied with the Yellowtard-led Philippine Opposition have been screeching about the slide of the Philippine peso against the US dollar — hinting that this is indicative of mismanagement of the economy by the government of Philippine President Rodrigo Duterte.
The fact is, it is not entirely true that the peso is depreciating against the dollar. This is because the value of the US dollar has actually been rising against many other currencies over the last several months. Many affected countries are taking steps to address this trend in interesting ways…
With the rising US dollar, emerging market central banks have tried to preserve their wealth with Russia, Turkey and Kazakhstan leading the charge and accounting for 85 per cent of the total purchases.

Since the beginning of 2017 to July 2018 Russia has added 383.3 tonnes of gold, Turkey 125.8 tonnes and Kazakhstan a heavy 68.4 tonnes.

All three countries have seen their currencies lose significant value against the greenback this year.
Then consider China…
China is the world's largest producer of gold, with nearly all of what is mined staying within its borders. So we can safely assume that China's central bank would be near the top of the list for gold purchases.
Filipinos have lots to learn — specially from years of a misguided embrace of globalisation, wanton export of raw commodities and minerals, and reliance on labour-added-value production rather than focusing on building a robust base of capital-intensive industries that produce high-quality and high-valued finished products.
The vulnerability of the peso is underpinned by this underlying weakness of the Philippines' industrial base. Exports, though strong, are enabled by a large input of imported raw materials and capital. Domestic consumption too is fed by a vast trove of imported goods rather than by a resilient domestic production capability.
It is important that misinformed politics be scraped off the public debate surrounding the national economy. Only this way will an intelligent framing of the issues be achieved and the right solutions identified.
benign0 is the Webmaster of GetRealPhilippines.com.