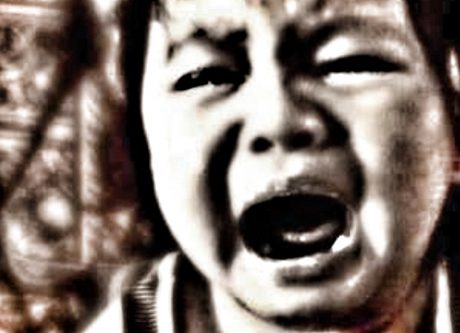 There has been much to discuss recently on the topic of "right to life" – whether having a beating heart is a basic right or a privilege. Now let's dive into other so-called "rights" that Filipinos value. First off, let's qualify the terms used in this article:
Right / basic right – a fundamental moral or legal entitlement that is given to all, no questions asked
Privilege – a special entitlement that is earned or conditional, limited to those who meet certain criteria
The Philippine Constitution and its Bill of Rights pander to what the itching ears of the masses want to hear: rights, rights and more rights. But the answer really to the dysfunction in Philippine society is conditions, conditions and more conditions. In many cases, a certain "right" is not right for you… right?
Why is the Philippines so chaotic, dysfunctional and disorderly? It's simply due to unbridled rights. Too much of anything good (ice cream) will be bad for you (obesity). Let's look at 3 V's below so you won't need to go on a rally in protest against this article, but realize it all makes sense.
1. Voting rights
The right of suffrage should be granted on the condition that you are wise enough to make good choices. A high school diploma should be the minimum educational attainment to serve as proof you are not lacking in gray matter. Passing enough multiple choice exams can hone your selection skills enough to pick the right leaders for the country. Politicians won't have to bribe the poor folks in the slums (who are likely not even elementary school graduates) to buy votes. Campaigns during elections won't become that expensive. The culture of bribery begins to end.
2. Vaginal output (number of children / family size)
"Go forth and multiply", the first command, was given to the first couple by the Author of DNA Code. But in this day and age of 7.6B people grappling over limited resources, allowing the wrong type of people to "multiply like rabbits" should be seriously toned down. The right to have more than 1 child should be given only to those who have the income to support the children. Proof of income can best be demonstrated by a statement of assets and liabilities, income statement, or business earnings. Overly productive vaginas should come from the middle and upper classes instead of from slums and squatters if we want to get the poverty level down from 20% for the next generation.
3. Vehicle ownership
Travel woes, slow-moving Lamborghinis, and traffic gridlocks and congestion: There are just too many cars, PUJs, buses and trucks on the road. The road looks like one gigantic parking lot. Singapore adopted the "street-smart" policy of requiring a Certificate of Entitlement (COE) for vehicle registration to control the volume of cars on their limited footprint. For urban centers like Metro Manila, vehicle purchase/ownership should be limited to those who can prove they have parking space. Ordinances such as "No parking on roads and sidewalks" will free up space for smooth and efficient vehicular and pedestrian movement.
In other words, the 3 V's should be viewed as privileges, not basic rights. You cannot demand them if you do not qualify. This change in mindset is the first step to freedom from the fetters that hold back the country from achieving genuine socioeconomic progress.
All it really takes is just basic Zaxxun-class common sense to solve the problems of the Philippines. The question is: do our senators and congressmen/women have the foresight and concern to incorporate these rules/policies into the Philippine system? Or will they keep giving into what the rights-hungry hoi polloi want just to perpetuate themselves in seats of power?
Raising a society up should be a logic-based science, not a circus. Freedom is not all there is, folks; there's also quality of life (living standards) which we need to balance it with. What's the use of freedom to own a car if you can't get from point A to B without freedom from traffic jams?
The more we clamor for "Freedom FOR/TO…", the less likely we can achieve "Freedom FROM…"
We are not removing your rights, we are just toning them down to the point that order, rather than chaos, is achieved. The Philippines can become the next Singapore – it's just a question of shaving off some skin on our perceived "basic rights" in favor of gaining wonderful perks and benefits such as a powerful passport.
Singapore (with death penalty): passport ranking #2 (visa-free for 188 destinations)
Philippines (no death penalty): passport ranking #70 (visa-free for 66 destinations)
Note: Other sources rank Singapore #1
Don't let the likes of liberal Western Callamard fool you. As counter-intuitive as it may seem, for us Asians, cutting down on our freedoms can actually give us more freedom. Empirical evidence in "Disneyland with the Death Penalty" (as William Gibson labeled Singapore) shows it works…
Iron-handed leadership: the secret to social order in Singapore
Footnote: "Vagina" in the title was just click bait. If you fell for it, you are probably green minded.
Zealous revolutionary advocate of bringing back common sense for the common good in a land of dysfunctional and delusional zombies.