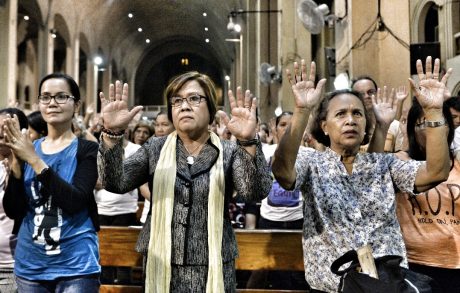 The Philippine Opposition led by the Liberal Party (a.k.a. the Yellowtards) is directionless and spreading itself thin. It is raising a stink around one outrage fad after the other and not focusing on the single biggest factor to success in Philippine politics — winning an election.
If one looks across much of recent history, one will find that the Yellowtards never actually won an election in honest terms. I'm not talking here about election fraud, which, needless to say, is also worthwhile to consider. My main point is around the way it pitches itself to Filipino voters at an intellectual level. The Yellowtards have always won an election on the back of either a necropolitical platform or on a pedigree platform. Well, actually, those two went hand-in-hand. In 1986, the late former President Cory Aquino "won" (we are told) on the back of the "martyrdom" of her husband the late former Senator Benigno "Ninoy" Aquino Jr. Having set themselves up as "national heroes" the Aquino pedigree became a potent enough brand to then catapult to power the son, Benigno Simeon 'BS' Aquino III in 2010. There was also the added bonus of that younger Aquino scion getting a powerful boost to the top from the death of his mother Cory.
SUPPORT INDEPENDENT SOCIAL COMMENTARY!
Subscribe to our Substack community GRP Insider to receive by email our in-depth free weekly newsletter. Opt into a paid subscription and you'll get premium insider briefs and insights from us daily.
Subscribe to our Substack newsletter, GRP Insider!
Learn more
Given those two political "success" stories of the Yellowtards, it can be said that this camp never really learned how to win an election the conventional way. And this is likely the reason why the Yellowtards are so ineffective as the presumptive "leaders" of the Philippine Opposition today. Today, there is actual work to be done by the Opposition in terms of crafting an alternative prospectus to the Filipino voter, one that is compelling enough and relevant enough to ordinary folk to make it competitive enough to go head-to-head with the party of the incumbent President Rodrigo Duterte.
Unfortunately for the Yellowtards, there is no longer a "laban" ("fight") to be had much as they continue to insist that they are "fighting" for something. The use of the Laban Rhetoric has become a sad habit that the Yellowtards are finding extremely difficult to break, perhaps because it was such an effective shortcut and, worse, coverup of their intellectual bankruptcy for so long. For decades, the Laban Rhetoric had served the Yellowtards well as a substitute for any semblance of a platform of substance — perhaps to the point where any capability to envision something for the Philippines over a six- or even just a three-year horizon at least had all but atrophied.
Nowhere is this lack of substance more evident than in the words of top personalities of the Opposition like "vice president" Leni Robredo, for example, who recently encouraged Filipinos to defend "what remains of democracy" implying, it seems, that this form of government had been, in some way, depleted by a measure she does not care to mention. And yet, one could just as easily ask, What exactly "remains" of democracy? Or, more precisely; How much "democracy" is left? Those are, of course, silly questions, but they are nonethess, the right questions to ask of a silly lady.
We can easily see that such statements raise dead-end questions. And that is what the Opposition essentially is today: a political "force" (to use that term in its lightest sense) that is at its deadest end. Again, and for the umpteenth time, the first and possibly the biggest step the Opposition could do to regain its mojo is to ditch the Yellowtards. They are a liability and routinely subtract from the efforts of the handful of true Opposition minds that could actually lead the Opposition to a position where it could really contribute productively to an intelligent exercise of democracy in the Philippines.
benign0 is the Webmaster of GetRealPhilippines.com.