Sixto Baflor Lagare is more of what I consider a RACKET SCIENTIST than a legitimate journalist.
But that's not speaking lowly of him because I have learned to respect the peculiar type of intellect that looks at all sorts of situations and finds ways to benefit from it.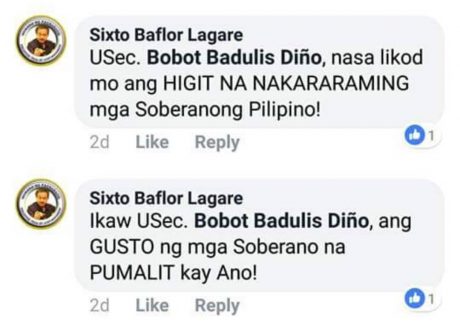 I really can't say that Lagare is an "enterprising journalist" because I do not know him personally or professionally.
This is the  kind of journalist is often self-proclaimed journalist who is at home blurring the lines of propriety and gorges himself on the "bounties" of working in what he claims to be the grey areas of ethical journalism.
Not a few will even claim to wield strong influence with powers-that-be in order to get ahead of the line, circumvent a process, intervene in decisions, wrangle some sort of deal or wrest control over well funded projects. In short, these are influence peddlers for hire who either claim to be employed by or be the owner of news media outfits.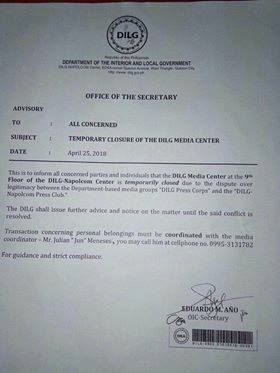 While I do not know Lagare, I do know that my source says that one of DILG Undersecretary Eduardo S. Ano's first acts upon assuming his post was cleanse the DILG Media Center of enterprising journalists in a move that would force all journalists working there to prove their legitimacy.

A memo issued on April 25, 2018 by the Office of Secretary Ano which barred reporters from the DILG Media Center reads:
This is to inform all concerned parties and individuals that the DILG Media Center at the 9th Floor of the DILG Napolcom Center is temporarily closed due to the dispute over legitimacy between the Department based media groups "DILG Press Corps" and the "DILG Napolcom Press Club".  The DILG shall issue further advice and notice on the matter until the said conflict is resolved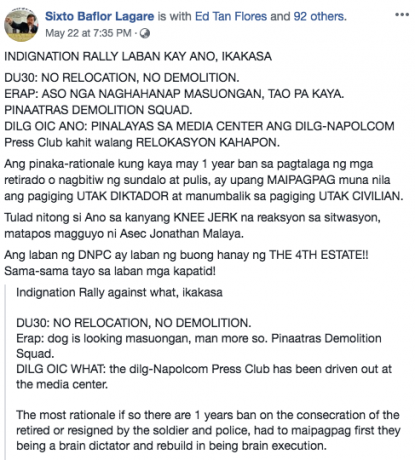 Lagare, who belongs with the DILG Napolcom Press Club, has yet to be re-accredited to work at the DILG Media Center.
The thing with the DILG Napolcom Press Club is that it wasn't even a duly registered organization under the SEC up until May of this year.
In retaliation,  Lagare called on his co-horts… er… sympathizers to hold an indignation rally against Secretary Ano.
In a post on Facebook, Lagare wrote:
Ang pinaka-rationale kung kaya may 1 year ban sa pagtalaga ng mga retirado o nagbitiw ng sundalo at pulis, ay upang MAIPAGPAG muna nila ang pagiging UTAK DIKTADOR at manumbalik sa pagiging UTAK CIVILIAN.
(Translation: The rationale behind the 1 year ban against appointing a retired or resigned soldier and police official is for them to lose their "dictator brain" and to revive their "civilian brain")
Tulad nitong si Ano sa kanyang KNEE JERK na reaksyon sa sitwasyon, matapos magguyo ni Asec Jonathan Malaya.
(Translation: Take for instance Ano's knee jerk reaction to the situation, after being goaded by Asec. Johnathan Malaya.)
Ang laban ng DNPC ay laban ng buong hanay ng THE 4TH ESTATE!! Sama-sama tayo sa laban mga kapatid!
(Translation: The DNPC's fight is the fight of the whole 4th Estate!! We're all together in this fight brothers!)
According to my source, the so-called indignation rally (if one was indeed held) was really fueled by the anger and frustration felt by Lagare after Secretary Ano shut the door on their ill motivated activities.
Anyway, it seems Lagare feels that he and his friends believe that they are entitled to the use of government facilities and resources. While it can be argued that the press should be given access to government officials and documents, I believe that this does not include being allowed the use of rooms in a government office building.
Nowhere in the Philippine constitution are reporters and media workers given the right to OWN space in government buildings.
Press working areas are provided as a courtesy and convenience to working journalists — you know, the kind that actually get stories published in legitimate newspapers and aired in legitimate broadcast stations?
Lagare along with his close associate Joel Amongo even went to the extent of illegally appropriating the use of office space for the DILG Media Center and phone lines for soliciting advertisements for their "newspaper".
Outright, such an act marks Lagare and Amongo's INTERIOR GAZETTE as a dubious media outfit because using a government office for private business could amount to the illegal appropriation of government property and facilities for private business use.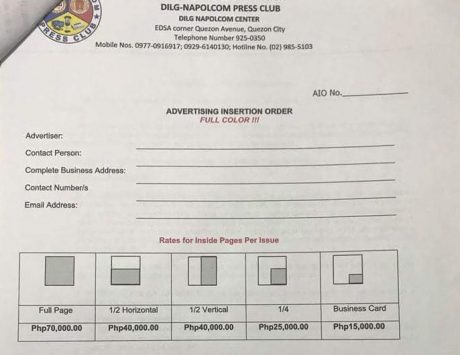 What would be the justification for setting a  P70,000  price for a whole page on Interior Gazette? Especially when it is not being circulated in news stands?
My source says that  Lagare and Amongo base the advertising rates on a preposterous claim that INTERIOR GAZETTE has 400,000 subscribers EVEN BEFORE ITS SCHEDULED LAUNCH IN AUGUST THIS YEAR!
According to my source, Lagare not only feels entitled to an office in the DILG, he also believes he has to have a say over the DILG's P100 million budget to push for federalism and educate the public about it.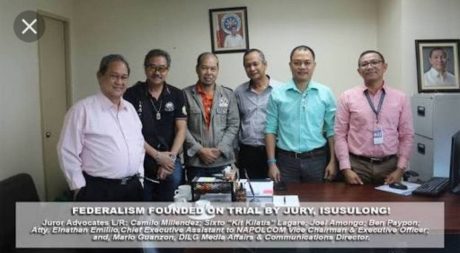 In a brazen move to project himself as somewhat of an authority on federalism and therefore worthy of directing the flow of DILG's P100 million budget for federalism education, my source says Lagare rehashed his 2015 senatorial campaign advocacy dubbed "JURY FOR JUSTICE PEACE & PROGRESS" and relaunched it as a movement for "Federalism Founded On Trial By Jury".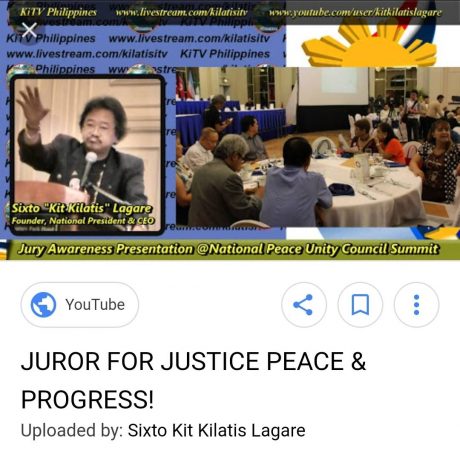 I have no idea how many people contributed and how much they contributed to Lagare's senatorial campaign and advocacy for JURY FOR JUSTICE PEACE AND PROGRESS in 2015. As far as I know, only winning candidates are asked to submit a report on campaign contributions and expenses, which allows pretty much anybody to solicit funds for a political campaign that may not even materialize beyond a few campaign posters.
Compared to 2016 presidential candidate Eli Pamatong, who was also known as the nutjob who scattered metal spikes across EDSA years ago, Lagare's campaign advocacy seems a bit believable but still a little off kilter.
The jury system, in the US for instance, has nothing to do with the peace or progress beyond forcing citizens to participate in a court trial.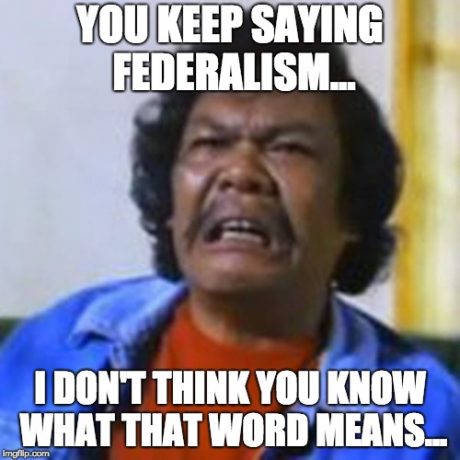 Uhm… Ooookay Mr. Lagare, I don't think you know what federalism is. One thing it is not is a court of justice —  you know, the one where a jury participates in formulating a decision on a case.
But granting for instance that Lagare could explain how federalism could be based on a jury system, does he actually have the sort of character that the people could trust with P100 million?
I'm not sure of that at all.
Because in 2016, Lagare was actually apprehended by police for distributing negative campaign paraphernalia against then Muntinlupa mayoralty candidate Jaime Fresnedi after.