Rey Joseph "RJ" Nieto alias Thinking Pinoy is a sham artist whose lease on online "stardom" is at its inevitable end without any hope of renewal in sight.
This explains his desperate bid to claim a bit more online fame by uploading and sharing the rescue video of a distressed OFW.
He expected to claim that his "investigative journalist" prowess as well as his close connections with President Rodrigo Duterte had enabled him to land an "exclusive scoop". He expected to earn even more renown as THE face of Duterte's social media and be regaled as the more intelligent version of PCOO Assistant Secretary Mocha Uson.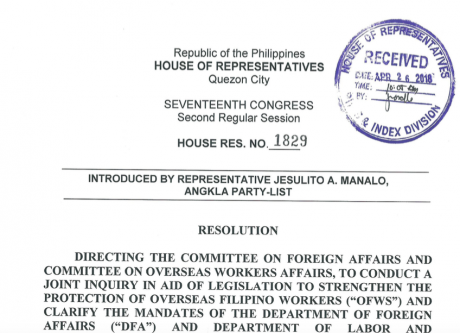 But the reality hit him hard. His fame whoring backfired and may soon land him in front of a congressional inquiry, this time around Nieto may be top billed as a criminal blogger.
Angkla Party-List Representative Jesulito A. Manalo filed resolution 1829 directing the Committee on Foreign Affairs and Committee on Oversease Workers Affairs to conduct a joint inquiry in aid of legislation over the rescue video and the resulting diplomatic row.
The parts of the resolution that appear scathing are the following:
these events constitute an international embarrassment that required public apologies from Ambassador Villa and the Secretary of Foreign Affairs, as well as a personal apology from the President to the Ambassador of Kuwait to the Philippines, a situation that should be avoided at all costs;

in order to effectively protect OFWs, Philippine diplomatic staff should ensure that they, together with the OFWs they protect, adhere to the laws of the host country, and entirely avoid a situation where they are declared persona non-grata to the detriment of the OFWs;

Philippine diplomatic staff involved in the rescue of distressed OFWs must be made aware of the proper limits of their authority, the proper procedure and decorum in conducting such rescues, and the consequences of any breach of said limitations;

it is vital that a balance be reached between the mandate of Philippine diplomatic missions to protect the interests of Philippine nationals abroad, especially of distressed OFWs, under Article 3 of the Vienna Convention on Diplomatic Relations and our obligations under Article 42 to respect the laws and regulations of receiving States, to not interfere in their internal affairs, and to conduct official business through the proper ministries of the receiving States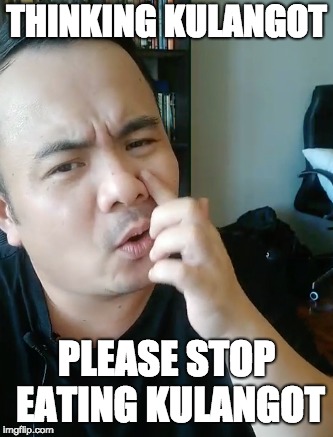 Nieto's uploading and sharing of video showing Filipino embassy officials running off with an OFW and speeding her away in a car enraged the OFW community and many of his online followers.
A number of OFWs expressed fears that some 250,000 Filipinos working in Kuwait may face even more abuse or much worse from their employers. Many cited that the video embarrassed the Kuwaiti government because it tended to expose their culture of slavery.
If it is true that Kuwaiti employers treat Filipinos like slaves, the "rescue" video of a Filipino OFW escaping might be seen as an act of defiance which could provoke some of Kuwaiti masters to punish their Filipino employees.
Not only that, Nieto also faces possible criminal prosecution for violating Article 118 under Book Two Crimes Against National Security Section One of the Revised Penal Code.
Art. 118. Inciting to war or giving motives for reprisals. …prision mayor upon any private individual, who, by unlawful or unauthorized acts provokes or gives occasion for a war involving or liable to involve the Philippine Islands or exposes Filipino citizens to reprisals on their persons or property.