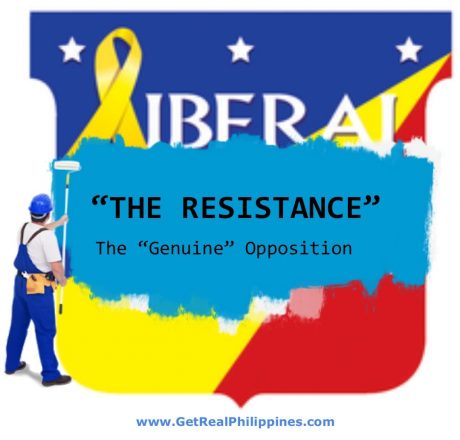 In the Philippines, there is seemingly no genuine Opposition – only a loosely associated group of people who are offended by, or are excluded from, the entities who now dominate as a result of winning the last election cycle. I say "loosely" because, being politicians, they are likely to turn on each other too to advance their own personal interests.
Some of my colleagues here in GRP have highlighted the use of the term "Genuine Opposition" by Senator Bam Aquino as an inadvertent admission that the Opposition against current president Rodrigo Duterte, well, has been fake. And yet one can't help but wonder that, given how the rhetoric of the Liberal Party (LP) has a streak of being utterly divisive and exclusive, (use of "disente", for example) the use of the term is another attempt at virtue signaling, i.e., only we who belong to this certain clique are the "genuine opposition".
If you think about it, however, the Philippines doesn't really need a "genuine Opposition". It needs one that is more than just hollow noise. An "Opposition" worth having to presents an alternative path that is more than just "thou shall not…", or "if you do this, we will return to the dark past…". The sad state of the Opposition in the Philippines, as a colleague succinctly put it, is that it is merely opposed to whoever is in power. It is not an ideological position so much as a ploy to wrest power or gain more power.
And this is the backdrop against which the LP, arguably the noisiest among the current Opposition voices, is evaluated.
To give credit to the LP, its members have a point in saying it will stand for a "Genuine Opposition" – but not in the way they think it means. Simply put, the LP will be genuinely opposed to anything that doesn't abide by LP-Yellowtard dogma. The only way the term "The Resistance" will ever apply to the LP and Yellowtard led Opposition, is if it refers to their attitude towards changing the old, obsolete ways of Filipino culture and politics.
And thus rings the hollowness of this apparent "rebranding exercise":
Different label, same old shit, same old characters.
I wonder if anyone has noticed, but the LP and Yellowtards are fond of pop culture references to put forward their "Opposition", whether it be the Hunger Games salute, and now The Resistance. I have yet to hear them call themselves "superheroes" or "the Avengers" however. Frankly I would prefer that Filipinos learn Defence Against the Dumb Asses to ward them Yellowtards off.
Ultimately, however, one cannot discount that Filipinos' collective memories are horribly short. By the time the next election comes around, Filipinos are most likely to forget whatever outrage they had towards certain candidates periods ago. They will also easily fall prey to threats against the integrity of their election process – whether they be in the form of outright intimidation, "incentives", a "glitch" in the machinery used, or other external factors.
Only Filipinos can change and save themselves. No one single personality, entity, or organized group can do it for them. But for them to do that, they need to move forward. They need to make mistakes, take responsibility for their actions, and learn to stay the course in the face of what benefits them the most. The alternative is to fall victim to fear, uncertainty, and doubt, and to never take an action, just because it will result in an "undesirable state".
А вы, друзья, как ни садитесь, все в музыканты не годитесь. – But you, my friends, however you sit, not all as musicians fit.