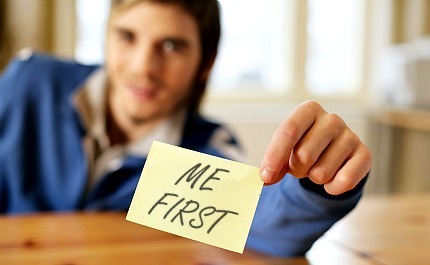 It's not hard to observe everything that's been in the public consciousness recently, and come to one unavoidable conclusion: the cultural inertia of Filipinos will outlast any presidency. Even the current administration under Rodrigo Duterte.
Politicians will always be politicians. In times where public sentiment has tipped against the incumbent, the people are easy to impress with promises of the moon and stars, and especially promises of change. Those whose promises are the most attractive, i.e., answer best the what's in it for me?, win. Filipinos don't vote for the politician who can best represent their interests, but they vote the one who has best convinced them that his/her self-interest is aligned with theirs.
Due to the general lack of continuity of government in the Philippines, many times Filipinos have heard the "promise of change" thrown at them. And they've pretty much reacted the same way. They buy it hook, line, and sinker. Then reality sets in; something hinders change from happening, and the people end up disappointed.
What hinders change? Cultural inertia. And the lack of a common, greater good.
Filipinos believe democracy and the democratic process work only if they agree with the outcomes, i.e., the side they're supporting wins. Otherwise they were cheated. The people who voted are stupid. Or someone does indeed cheat. Regardless of who the president has been, there has always been a group of people who are simply unable to put their egos aside, and include the rest in the task of building a common Filipino nation for all.
Filipinos believe there is a set of laws for themselves, and another for others. Or perhaps, quite simply, they believe common norms, standards, laws, rules and regulations don't apply to them. They are always victims of someone/something oppressive. Some believe that their status in society affords them some sort of infallibility and/or deference from the mere mortals beneath them.
The predominant mentality in Filipino society is "me-first". Filipinos co-exist, not to establish a collective bigger than themselves, but to establish themselves as bigger than everybody else.
No single entity can drive change in the Philippines from the top-down; Filipinos themselves must drive it from the bottom-up.
Filipinos must quite literally get their act together. Otherwise, their country will remain a shithole no matter who sits on the throne.
[Photo courtesy: Neuroscience and Alternet.org]
А вы, друзья, как ни садитесь, все в музыканты не годитесь. – But you, my friends, however you sit, not all as musicians fit.