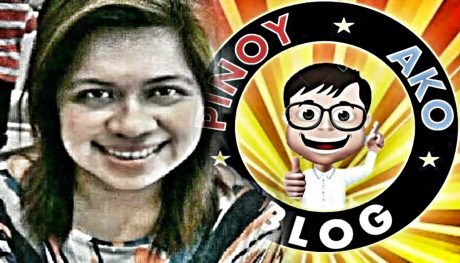 The way Rappler and the choir of social media "influencers" who surround it gush about Resibo Queen Jover Laurio, the "genius" behind Pinoy Ako Blog (PAB), you'd think she is God's Gift to the Philippine Blogosphere. Of course in the eyes of the bleeding-heart liberals who dominate (and progressively devalue) the Philippine Opposition, anyone crowned as such by similarly self-appointed God's Gift to Philippine Journalism and Rappler CEO Maria Ressa is worthy.
To be fair, the Opposition blogging landscape has become a barren wasteland where drivel such as that published on PAB easily stands out. To begin with, most of the original liberal-to-Left-leaning bloggers who would have normally led an Opposition blogging juggernaut are primarily from the camp that exhibit a Taliban-like fundamentalist loyalty to the Aquino-Cojuangco clan (better known as the "Yellowtards"). Their key influencers have either abandoned or defected from the Yellowtard cause (and have become leading pro-Duterte bloggers) or have abandoned blogging altogether and have become mere Twitter and Facebook "activists". Indeed, the key backer of PAB, Cocoy Dayao, was once a renowned Yellowtard blogger who ran the now-irrelevant Yellowtard blog site ProPinoy.net.
Not surprisingly, the average blog post on PAB itself is just a sliver of a notch better than the average Yellowtard tweet. Remove all the resibo images from a PAB "article" (if you could even call it that) and the remaining text will likely meet the 280-character limit that Twitter allows the Philippines' brightest members of its chattering classes.
It is quite baffling, actually, how the best and brightest of Yellowtardom have surrendered their space to Laurio and her PAB at the behest of Maria Ressa and her fellow lords of Yellowtard journalism. To be fair, Ressa herself admitted, "Journalists are no longer the gatekeepers to the public space. We've lost that role." This she said in a speech she delivered to accept the National Democracy Institute's W. Averell Harriman Democracy Award in early November. What is rich is her call to the operators of the social media platforms that are supplanting the lofty role mainstream media once held as these "gatekeepers"…
To the tech companies running their platforms, I appeal to you to take action – be transparent…to be accountable. You've built a city. Now put the traffic lights in place so that the cars don't crash into each other. Stop the impunity.

We are seeing free speech used as an excuse for posts that incite hate and violence deployed against people like me – against the journalists, activists, and anyone perceived to be critical of government.
What is disturbing about Ressa's call, however, is that to "put the traffic lights in place" can be interpreted a number of ways. What if these "traffic lights" were, instead, used to favour the agenda of former presidents Zine El Abidine Ben Ali or Hosni Mubarak of Tunisia and Egypt respectively? Then, perhaps, the "Arab Spring" social media "revolutions" would have failed even before they began. After all, governments can put pressure on the leaders of Facebook and Twitter as much as God's Gift to Philippine Journalism and other corporate leaders can. At the end of the day, whether one is a strongman or a liberal "activst" leader, the existence of said "traffic lights" makes these platforms open to political influence from any part of the ideological spectrum.
Seen from this light, our understanding of what Laurio and PAB contribute to Philippine politics becomes clearer. Laurio, and the way she is coddled by discredited liberal media stalwarts like Maria Ressa, represents a surrender to the temptation to prescribe limits to free speech and the need for regulation. That, again, puts the inherent inconsistency in being a liberal on exhibit. It proves, once again, that Liberals remain a confused lot when it comes to "freedom". Because they blame the world's problems on nebulous notions of "social ills", liberals are unable to reconcile in their minds what it means to be truly free to compete.
The reality Ressa and her ilk fail to appreciate is that the social media game demands competitiveness in its players. If Laurio is Ressa's and the Yellowtards' best bet to win such a game, then they are setting themselves up for failure. Worse, if their strategy to get ahead in that game is to propose that the playing field be regulated with "traffic lights", it means their real plan is to discredit the whole game itself seeing that they are losing it on many fronts.
Not "fair" now, is it? And, more importantly, not very sporting. Perhaps it is because rather than compete, liberals would rather draw upon their sense of entitlement to victory in a field that is engineered to their specs. Ironic, considering liberals' claim to have invented the concept of fairness.
benign0 is the Webmaster of GetRealPhilippines.com.