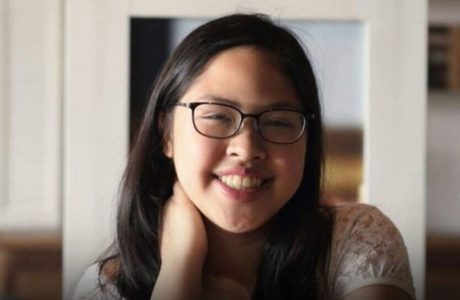 A lot of people are annoyed. A social media storm was successfully raised after 17 year old Ica Policarpio "went missing" which kicked off a series of events — and the heavens being "stormed with prayers" — that led to her being "found" alive and unharmed today. It started with an appeal for help posted on Facebook by her sister Bea Policarpio soon went and, soon after, over Twitter.
The social media campaign was so successful that even celebrities were tweeting and retweeting appeals for assistance and prayers with no less than Kris Aquino, Pops Fernandez, Anthony Pangilinan, Gary Valenciano, Anne Curtis-Smith and Sharon Cuneta contributing their star power to the cause.
Now that Policarpio had been "found" the question Netizens are asking is a natural one: What really happened to Ica Policarpio?
According to National Capital Region Police Office (NCRPO) chief Director Oscar Albayalde, there was no indication Policarpio was kidnapped. Instead, "police are looking into the possibility that someone influenced Ica to run away from home given that she was a minor."
Many Netizens, it seems, find the experience of being sucked into an emotional rollercoaster then left scratching their heads after the happy — but secret — ending akin to a love affair that ended without proper closure. Indeed, it raises the issue of future social media appeals no longer being taken seriously following what many are starting to describe as a boy-who-cried-wolf spectacle.
For that matter, an even more confronting question is now floating around: Why do certain individuals warrant this sort of massive attention and support while thousands of other similar cases languish in obscurity? In short, the question is: What is so special about Ica Policarpio?
It is interesting to note that "social news site" Rappler ran the story within a day of the first Facebook post fielded by sister Bea on the 21st of December. The speed with which the story was picked up by a certain clique of Netizens and by the social news site known for certain affiliations has raised eyebrows. This is in considering that Policarpio is a niece of Jose Jaime Policarpio Jr., who served as Presidential Legislative Liaison Office chief of former President Joseph Estrada. It needs no mention too that Ica Policarpio is a student at an exclusive school.
The Policarpios are, of course, entitled to their privacy. But the public who were brought into this gigantic emotional loop are also entitled to their curiosity. Turning to social media for "help" is like signing a deal with the devil. You get what you think is a free ride until it is time to get off at your destination. Then you get the bill.
[Also this: Why the family of Ica Policarpio is not entitled to their privacy — according to the rules of social media]
benign0 is the Webmaster of GetRealPhilippines.com.