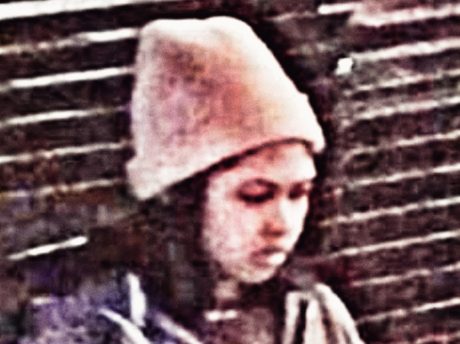 The very moment Bea Policarpio issued an appeal for help for her then-"missing" sister Ica Policarpio on Facebook on the 21st December, the whole affair became public domain. For some reason, perhaps with some "help" from well-connected or influential people, or perhaps simply because Ica Policarpio herself appealed to the average Netizen's itchy Share, Like, or Retweet thumb, the post went massively viral. And with that virality, the plight of the Policarpio family became the plight of millions of Filipinos who clicked, tapped, and, in the process, got onto the bandwagon of empathy for the then-case of the then-missing Ica Policarpio.
It is important to point out that it was this empathy, and not mere curiosity, that likely fuelled the rocketing of the Policarpios to Virality Hall of Fame. At the time, with the context of "EJKs" and drug-related homicide serving as a powerful backdrop, there was genuine fear for Policarpio's life. There will likely also have been the interest attracted from groups waiting in the shadows to package this case into political collateral — depending on its outcome.
But, like that proverbial guy in the gorilla suit in that famous video being all but invisible to the average viewer even as he walked amidst a group of people passing a basketball around, the underlying circumstances surrounding the disappearance — and subsequent social media explosion — of Ica Policarpio escaped the critical scrutiny of the average "concerned" Netizen.
Now that the cloud of genuine concern had been lifted following the happy ending to this case, the attention of the public naturally turns to the job of taking stock of what really happened. There's really no need to get judgmental over how people choose to regard this natural coming-to-terms over what just happened. It's just the law of the social media landscape at work. Curiosity takes over once the blanket of fear is lifted. It's like how humans became curious about what really lay beyond the horizon once they had overcome their superstitious fear of mythological demons they were told lay in waiting for anyone who dared even speculate.
In the case of the Ica Policarpio case, speculating on what exactly happened when she went "missing" may be a taboo topic in polite company. But to the rabble of adventurous explorers hanging out at the docks who don't speak the Queen's English, the mystery will be conquered simply because it is there for the taking.
Welcome to the jungle folks.
Indeed, social media is a double-edged sword as Rappler CEO Maria Ressa is finding out now that this much-hyped tool for "social good" is swinging the other way and cutting her and the "goodness" of her "social news site" down to a pile of rainbow-coloured ribbons. The very social media that supposedly helped the Policarpio family reunite with their "missing" daughter may, itself, have been behind her dropping off the grid to begin with. Nonsensical "online challenges" to, among other things, deliberately "go missing" have been around long enough to warrant attention from the police and other state investigation agencies.
Back in 2015, a Facebook craze wherein teenagers are dared to "disappear without a trace for up to three days without contacting their family" had panicked parents in France and highlighted a raft of dangerous games being played by attention- or validation-starved youngsters.
News of the latest challenge came after a 13-year-old girl from northern France who went missing for three days finally turned up safe and well at her home at the weekend.

The girl, named Emma in the French press, reportedly refused to tell police or her parents where she had been or whom she had been with, but simply said she had taken on a dare through Facebook called '12, 24, 72′ or 'Game of 72', as it is also known.

The game basically involves daring a friend to go missing for a certain amount of time without giving any news to your family and making sure they end up in a real panic.
Did Ica Policarpio play this dangerous and inconsiderate game? One can only speculate. Until the Policarpios come out and explain what really happened, many more ships filled with fortune-seekers will set sail for the horizon and thumb their noses at a supposedly "polite" society who prefer to sit in their ivory towers and spread scary stories of monsters and demons who are waiting beyond their self-defined "zones of decency" ready to devour those who venture out in search of the Truth.
benign0 is the Webmaster of GetRealPhilippines.com.