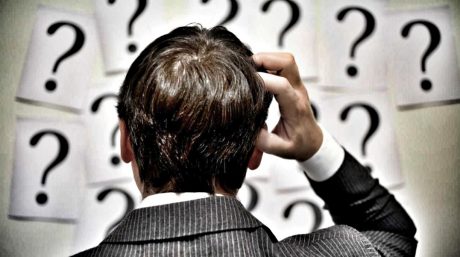 The Philippine political "debate" remains as confused as ever because partisans across the spectrum cannot agree on who or which administration is at fault for the persistence of a number of problems. Many of these problems are big ones: Manila's traffic and public transport woes, foreign policy around which bloc of superpowers the Philippines should be in bed with, the scourge of illegal drugs and crime, etc. The fact that they are big and have been problems across decades and across multiple administrations seems to escape the small minds that contribute to the Philippines' dysfunctional political chatter.
Public transport, for example, is a long-standing national problem. No one government can solve this problem because agencies that are critical to overseeing these across governments have been hopelessly politicised to the core. Instead, public transport is regarded from the perspective of short-term political agendas — like how politicians routinely use the massive base of warm bodies that operate the Philippines' vast fleet of buses, jeepneys, tricyles, pedicabs, and kuligligs as vote farms. There really is no incentive for government officials to get on board on any strategic initiative to replace this disease with modern mass transit systems.
Big problems require long-term solutions across multiple governments. Thus it is an abject exercise in futility to be focusing a "debate" on who did what when it comes to big and hard problems like these. And so the Philippines' ability to deal with such problems remains stubbornly problematic at several levels.
For one thing, each administration is limited to only one six-year term with no possibility of re-election. Thus big problems that require big strategic solutions (hard enough to implement under more ideal conditions) are already at risk at inception thanks to the six-year cycle of disruption caused by expensive national elections.
For another, Philippine political parties are mere election winning machines. They are not true parties that are guided by a stable ideology or set of principles. So even within partisan blocs, continuity in vision and execution is already a huge challenge. Thus, political parties consistently fail to be stable foundations for national vision.
And third (but likely not the last), is the tendency of the national "debate" to become polarised into camps loyal to people rather than ideologies and principles. And, as we are seeing today as in the past, the sorts of "thought leaders" that emerge out of this landscape are as mentally bipolar as the discourse itself. Social media may have democratised national chatter, but has not, in any way, uplifted the quality of said chatter. Rather, it has created an epidemic of narcissism that emanates from cliques of celebrity social media personalities chronically enamored to their massive followings and their power to harness the herd behaviours of their million-strong disciples to further their holier-than-thou agendas or, worse, their own personal aggrandisement. Organised religion once held a monopoly over such power. Not anymore.
Seen under this light, it becomes easy to understand what a massive disappointment the country's "thought leaders", "activists", and social media "influencers" are. They quibble over the people who did this and that in one administration or another but utterly fail at connecting the dots across governments and across time to appreciate the underlying common denominators that make up the foundation of dysfunction that account for the consistent failure of many initiatives to deliver results.
In short, it is that same old intellectual bankruptcy of Philippine society that is at work yet again — thinking faculties even amongst the supposed "best and brightest" that make up the noisiest cliques in the national discourse quite simply are not up to the grade required to tackle these big national issues.
benign0 is the Webmaster of GetRealPhilippines.com.