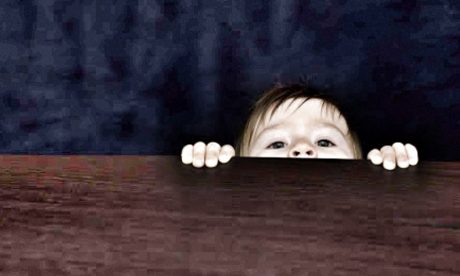 Indeed, Filipinos need to be reminded that "facts matter". That's because Filipinos were not raised at home nor trained in school to build factual bases for what they believe in. In most cases, Filipino kids are told what to think rather than taught how to think. It is challenging too considering that Philippine society is practically bereft of intellectually-stimulating material, whether these be books or insightful media.
Instead, what Filipinos are inundated with are mentally-deadening material. Today's "activists" blame the "lies" they perceive the social media landscape to be infested with on sinister well-funded forces with political agendas. It's a convenient and attractive notion, but one that distracts from the truth about Filipinos — that Filipino society is fertile ground for the spread of untruths and non-facts because Filipinos are predisposed to belief rather than critical thought.
If Filipinos habitually check and verify information first before they form conclusions that are based on mere assumptions and factoids they are told by their celebrity idols, then we wouldn't have this problem of "fake news". Even the very "activists" who screech about "fake news" are, themselves, victims of "fake news" because they themselves make assertions that are not backed by facts.
Take the venerable social media "influencer" Tonyo Cruz, for example. In just a couple of tweets, he makes himself a motherlode of unverified and downright false information…
Beware of an Australia-based couple in the payrolls of Bongbong Marcos and Rodrigo Duterte. They're spreading misinformation to deodorize the Marcos dictatorship in an attempt to legitimize a Duterte dictatorship. KSP po yung mag-asawa. Tapang-tapangan pero may anonymous effect.
Cruz further tweets…
The couple are professional paid hacks. Sayang yung pera na binabayad sa kanila. Third- or fourth-tier lang sila sa DDS/BBM network. Alam na kasi ng iba na mercenaries, zero credibility at real opportunists sila.
Does Tonyo Cruz possess the facts to back these claims? I'd like to see them too as I am curious as to what he might use to substantiate these claims.
But the real question is this:
Are Tonyo Cruz's followers just as curious to find out whether what he says are truly factual?
See, it only takes curiosity — a key feature of an inquisitive mind — to even begin to fathom the answer to this question. Perhaps the reason "thought leaders" such as Tonyo Cruz are able to spread lies with impunity is because he is followed by legions of Filipinos who cannot be bothered to apply a bit of curiosity when they see drivel like this and actually check if what they are told is actually true. Worse, perhaps the minds of Cruz's followers are actually missing the curiosity chip altogether and, as such, regard curiosity and its cousin, critical thinking, as alien concepts!
A common trait of people like Cruz is that they block dissent — which means they lock themselves out of alternative views that could keep themselves grounded on reality. Indeed, Cruz shares this trait with his pal former Solicitor General Florin Hilbay who has made his fame on social media as a serial blocker of people who present him alternative points of view.
People like Tonyo Cruz and Florin Hilbay fail to embrace diversity in thinking and are intellectually dishonest. People like them are the reason the Philippines currently suffers from an infestation of false and misleading information — because the manner with which they encourage inbred thinking turns their followers into intellectually-stunted people by making them ill-equipped to deal with the vast diversity of opinion that characterises today's technology-enabled free market of ideas.
In this regard, I believe "activists" are focusing on the wrong thing in their campaign to supposedly rid the world of "fake news". They need to start by cleaning their own backyards and take to task their own cronies and amigas within their respective cliques. Do they and their friends encourage the sort of critcal thinking grounded on a courageous embrace of diversity in input into their thinking — even of views that they find confronting and truly of challenge to their own belief systems?
The solutions are obvious. The heaviest responsibility lies in society's most influential elite cliques. It is starting to become evident that the "cancer" of "fake news" may, in fact, be orginating from these cliques.
benign0 is the Webmaster of GetRealPhilippines.com.