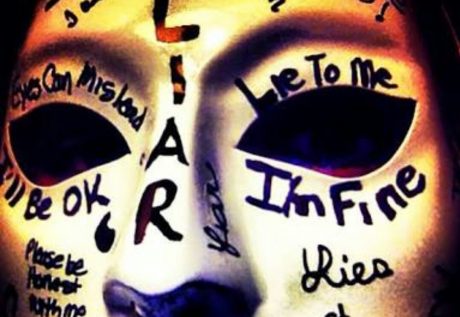 One thing that the Philippines isn't is a truthful society. This is quite evident in the way Filipinos simply do not trust one another. Because they do not trust one another, they break their own laws as a matter of routine — because they do not trust their lawmakers and law enforcers to act in the general public's best interests.
A typical Filipino conversation would go like this:
Juan: Apples are red.
Juana: You're lying.
Juan: No I'm not. I've seen one.
Juana: I don't believe you.
Juan: I actually have one here. Look at it. It's red.
Juana: That's not an apple.
Philippine society seems to lacks sources of truth. Its public discourse (if it can even be called that) is more akin to prolonged banter than a true exchange of ideas. It does not follow a thesis vs anti-thesis progression that converges into a resolution that then goes on to become a thesis looking for its next anti-thesis. Discourse structured along these lines is progressive in its convergence towards debatable truths.
Filipino discourse on the other hand is divergent. It fragments rather than unifies understanding. For example, even as most Filipinos would agree that corruption is a general problem in their society, its measure is selective and relative — as in, relatives are exempt from its measure. As a result, corruption never gets solved because it is debated on its relativity rather than its absoluteness. Extend this style of thinking to a national scale and it becomes easy to see why Filipinos are such renowned antitheses of law-abiding citizenship. Governance remains negotiable on the basis of the relativity of its application.
Rather than venture out into the unknown to discover stuff, Filipinos would rather cocoon themselves within the familiar. But then familiarity breeds contempt; specifically contempt for the truth. We can see this manifest itself on social media in the way certain "influencers" would rather "block" dissent than understand the implications of new information and new points of view on their respective beliefs. Most Filipinos prefer to stubbornly guard the orthodoxy of their beliefs rather than continuously test their validity by constantly subjecting them to broad scrutiny.
These habitual blockers of people and agents who dare challenge their cherished beliefs lack what it takes to be true thought leaders at many levels — they lack the humility to question their own thinking, they are intellectually dishonest in that they seek to spread untested ideas, and they lack the courage to explore new paths that could enrich options for both themselves and the people they seek to influence. Think of the Roman Catholic Church and its Gestapo in the Philippines, the Catholic Bishops' Conference of the Philippines (CBCP). They are organisations that are all of the above — the intellectual drain hole in the vast sink that is Philippine society. Small wonder that this society's most celebrated "thought leaders" follow the same approach to thought and ethical leadership — an approach dripping with hypocrisy.
In short, the Philippines is a society that fears the truth. As such, the truth will remain an elusive unicorn to its people's collective sensibilities. Where there is no truth, there can only be lies.
benign0 is the Webmaster of GetRealPhilippines.com.