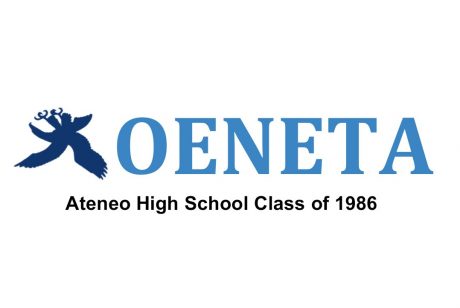 Alumni of Ateneo High School (AHS) Batch 1986 will remember the play "Oeneta" produced by Section A in the junior year of that class. It was highly-critical of the AHS and eventually went on to be banned by the school. Section A is the top honours section of every batch at the AHS and is a frequent winner of a prestigious annual drama competition organised by the school theatre Dulaang Sibol. "Oeneta" was a well-written and produced play, but it rubbed the powers-that-be at the time the wrong way.
"Oeneta" — "Ateneo" written last letter first — was Section 3A's entry to this competition in 1985. It was a confronting commentary on the rigid social strata that pervaded campus life at the AHS. The characters of the play represented caricatures of the key archetypes that populated each of these strata — Forbes Park types, jocks, the in-betweens, and the bottom-feeders. The play highlighted the Tulong Dunong ("help with knowledge") scholars among the latter who, despite being the only ones who truly earned (i.e., were not born into) the privilege of partaking in a Jesuit education, were ridiculed for their baduy clothes and Marikina accents.
The play also seemed to have been critical of the school administration and some passages in the script implied that school officials, while fully aware of these realities, preferred to look the other way. Nonetheless, "Oeneta" was at the very least in the running for a top — if not the Number One — spot in the competition. Unfortunately, officials of Dulaang Sibol were clearly not impressed by its message which, they likely concluded, put the school under a bad light. The play was disqualified from the competition.
Not to let this travesty of the spirit of free expression simply pass, members of Section 3A spent the next several weeks coming to school wearing armbands with the word "Oeneta" written on them in protest of the disqualification.
benign0 is the Webmaster of GetRealPhilippines.com.