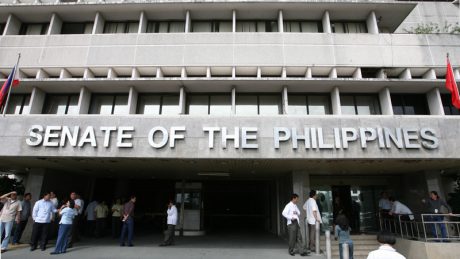 Congratulations are in order, of course, for those who passed the recently concluded Philippine Bar exams. This year's passing rate is about 59%, apparently the highest in the last five years or so. This year's Top 10 list of Bar examinees has attracted a bit of attention, as none among the prominent universities in Metro Manila (i.e., Ateneo de Manila University, University of the Philippines, University of Santo Tomas) has any examinee in it.
And what was the reaction from some netizens?
SUPPORT INDEPENDENT SOCIAL COMMENTARY!
Subscribe to our Substack community GRP Insider to receive by email our in-depth free weekly newsletter. Opt into a paid subscription and you'll get premium insider briefs and insights from us daily.
Subscribe to our Substack newsletter, GRP Insider!
Learn more
"Maybe the standards are getting lower."
"Maybe there was leakage in the exam questions."
"I didn't know provincial schools could do so well."
"I didn't know such a school like that existed."
But I digress…
Based on its website, the mission and objectives of the Integrated Bar of the Philippines are the following:
SEC. 2. Objectives and Purposes. – The following are the general objectives of the Integrated Bar: to elevate the standards of the legal profession, improve the administration of justice, and enable the Bar to discharge its public responsibility more effectively. The purposes of the Integrated Bar include, without being limited to, those specified in the per curiam Resolution of the Supreme Court dated January 9, 1973 ordaining the integration of the Philippine Bar, to wit:
1. Assist in the administration of justice;
2. Foster and maintain on the part of its members high ideals of integrity, learning, professional competence, public service and conduct;
3. Safeguard the professional interest of its members;
4. Cultivate among its members a spirit of cordiality and brotherhood;
5. Provide a forum for the discussion of law, jurisprudence, law reform, pleading, practice and procedure, and the relations of the Bar to the Bench and to the public, and publish information relating thereto;
6. Encourage and foster legal education; and
7. Promote a continuing program of legal research in substantive and adjective law, and make reports and recommendations thereon.
How does that work out, however, in the reality that is the Philippines?
Associate Judge Presbitero Velasco's message to 2016 Bar exam passers was, "lawyering is not a business." But don't lawyers, at their core, make a living out of milking other people for what they're worth? Hint: next time you commission the services of an attorney here, take a good hard look at all the things you're going to be billed for.
One question has always come to mind regarding the legal profession in the Philippines:
If there are so many lawyers in the Philippines, how come there are still so many Filipinos who aren't law-abiding?
Lawyers and the legal profession are necessary in any country; the Philippines is no exception. But they don't seem necessary here in the Philippines in the way we would conventionally think.
While the legal profession remains necessary for upholding the law, and for actually updating our body of laws, lawyers will always be prominently necessary in the Philippines, where laws are convoluted, and people like to argue their way (magpalusot) out of trouble.
The legal profession likes to say that, "ignorance of the law excuses no one." But ignorance is a catch-all excuse in Filipino society. Your average Filipino citizen can't be bothered to read, much less read up on his basic rights under the law.
Even if, for some miraculous reason, Filipinos become more curious about the law and their rights, there will always be a class of people who will discourage such discussion. Instead of focusing on the goal to enlighten more people, this class of people uses its "knowledge" to further entrench its exclusivity.
"Di niyo alam pinagsasabi niyo. (You guys don't know what you're talking about.)
"I have a degree. What do you have?"
"Who are you to say such things?!?!"
Filipinos can actually make their lives much simpler, and much more comfortable if they strove for a more open, more fair society which follows the rule of law. And yet they have preferred to make their lives so convoluted and so complicated.
А вы, друзья, как ни садитесь, все в музыканты не годитесь. – But you, my friends, however you sit, not all as musicians fit.