There are now three vacancies in President Rodrigo Roa Duterte's cabinet. After Perfecto Yasay was rejected by the Commission on Appointments and Ismael Sueno was fired by President Duterte comes the rejection of Gina Lopez' appointment.
Those opposed to administration may read this as proof of the President's failure to either attract real talent into its ranks or exert influence substantial enough to override the horse-trading that usually happens around these appointments.
Of course, someone I talked to who says he is a true believer of the administration likens President Duterte's first generation of cabinet appointees to an opening play in chess. Apart from giving him the advantage of being able to size up his opponent as well as discover the strength or weakness of his alliances, it helps set him up for a middle game. If all goes according to plan and he seizes a greater advantage than he already has, Duterte will be able to dictate the direction and tempo of the entire game.
To what end? Well… boys and girls… the objective of political gamesmanship has always been and will always be the acquisition of more power and its effective use.
For the rest of the courtiers and allied lords in Duterte's kingdom, their game is focused on getting closer to the locus of power or in Duterte-speak be a #PartnerForChange.
Here's how things are going, just based on what I have heard so far:
The DFA post may go to a friend in the PR industry who has close ties with Bongbong Marcos. Oddly enough, this isn't among the posts that people within the President's circle usually go for because the barrier to entry is quite high. But as far as political accommodations go, this one would be a good match as far as I am concerned.
The current crop of people whose names are being fielded for the DILG post include:

Bongbong Marcos. But word is that he has declined the offer, despite sister Imee's saying that he is bored. Then again, I doubt Imee's  word on the matter of boredom because I know Bongbong plays a mean sax and has a grand beach front property — either of which could banish any amount of boredom. I am not going to go into what would make him a good DILG secretary because friends like Gene Gregorio, Edvee Cruz, and Leslie Bocobo might to a better job. But of course, my friends would protest and say,  "Why settle for a DILG post when he was clearly the winner in the 2016 Vice Presidential race?"

Tiyo Rafael Alunan. I remember him as former President Fidel V. Ramos' DILG secretary and not much else. Someone says he's really gunning for the position but I doubt that story very much.

Francis Tolentino. Yes! Pnoy's MMDA Chairman. To this, I can only say… Meh?!

Others included are: Franklin Quijano, former mayor of Iligan, Binay man Wendel Arizado, and DOTC Usec. Guiling Mamondiong.

Nothing yet on the DENR post. Thing is I just wished that former Secretary Lopez's people had kept her from issuing any statement while she was still high on emotions.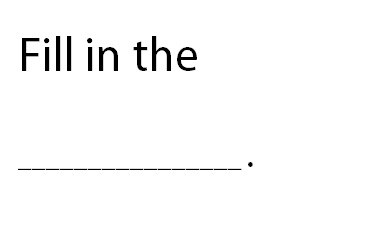 But no matter who gets to sit in what post, one thing remains clear to me: It seems no one that I know has a clear idea of what should be accomplished by the people appointed to these cabinet positions.
Is this more proof that no one really gets what democracy is about beyond putting names on blank lines?