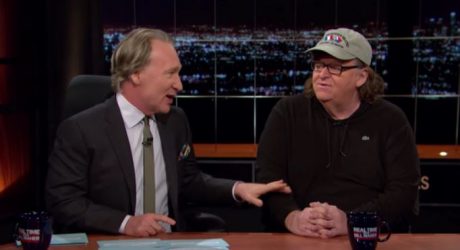 So the world got rocked again by radical Islamic terrorism when a religious nutjob recently decided to blow himself up at an Ariana Grande concert in Manchester, England. In the Philippines, a band of thugs called the Maute Group (Maute), who claims to have pledged allegiance to the terrorist group ISIS, has wreaked havoc in Marawi City. President Rodrigo Duterte had to declare Martial Law in Mindanao to contain the threat posed by pests like the Maute and the Abu Sayyaf. But this "radical Islam-inspired terror" kind of thing is not new. I have written a few articles against the intellectual and moral bankrupt ideology of these "evil losers" (to borrow what US President Donald Trump called them). What I find interesting is the quick condemnation of the belief in God or gods by liberals and atheists, suggesting the absurdity and danger of theistic faith which they claim leads to terrorist acts such as the ones we have been seeing. I am amazed how these liberals and atheists seem to believe that they have everything in the world's affairs quite figured out.
A liberal atheist friend of mine recently posted his frustration on his Facebook wall against the folly of the belief in theistic deities and how it leads to terrorism. His argument goes that many terrorists commit heinous acts in the name of their deity or faith. He contends that subscription to the belief in an all-powerful and all-loving deity which many religious adherents embrace is irrational since violence, suffering, and pain could easily be prevented by a being that possesses unlimited omnipotence and benevolence. Thus, he points out, that praising such a deity even after many victims were spared is a mistake. If there is anyone worthy of condemnation, my friend says, it would be the deity because it allowed the terror to happen in the first place. For him, the deity would be the greatest terrorist in the equation for allowing such evil to happen considering that it has all the power to stop it.
So basically my friend's argument was inspired from the classic Epicurean "Problem of Evil" argument.
1. If an omnipotent, omniscient, and omnibenevolent god exists, then evil does not.
2. There is evil in the world.
3. Therefore, an omnipotent, omniscient, and omnibenevolent God does not exist.
The only difference is that instead of assessing the existence of God, his argument points more towards the condemnation of God.
I am just wondering – assuming that an omnipotent, omniscient, and benevolent deity does exists, why would such a god be tagged as the greatest terrorist if it was the believer's choice to commit an act of terror? Is the atheist incapable of separating X from the belief in X or even the action of X-believer? In addition, doesn't the atheist realize that his argument and conclusion are merely based on an assumption of the characteristics of the deity being discussed? Isn't it rather funny to see atheists being so judgmental over an assumption? I find it rather hilarious to hear atheists go bat-shit crazy and condemn someone or something they assert not to exist.
Why would even the belief or faith in such a god be false if a believer chooses to commit evil? I suppose Global Warming is a hoax because Al Gore cheated on Tipper Gore. I suppose Apple is a lousy brand and its products are crap because Steve Jobs was a jerk. So wouldn't it be absurd to believe that the abuse or misuse of a belief in a deity would necessarily discredit the belief or the deity itself? If a believer in God is a jerk, why should that necessarily lead to discrediting God (or religion) or even the subscription to such?
It's amazing, really. Atheists seem quick to condemn religious adherents (or even God) as terrorists but are ready to defend abortionists. Liberals seem quick to defend illegal immigration yet they get ape-mad about sweat shops and low minimum wage in countries like China. In abortion's case, they claim that the mother has the right to choose to abort the fetus in her womb yet they condemn religious extremists for killing infidels. I wonder why they are okay when it comes to killing a defenseless fetus but not when it comes to a religious nutjob for choosing to be a martyr taking out many kafirs from his martyrdom? Why give one a pass and not the other? For illegal immigration's case, I wonder why they are okay defending illegal immigration using the justification of America's cheap labor needs yet they condemn countries like China for their sweat shops and dirt cheap labor? These folks seem quite conflicted.
Liberals (and I suppose many atheist fundamentalists as well) can be quite a hoot when it comes to issues going on around us. The problem is that a lot of their arguments are mostly straw man-based that they love to knock down easily. I suppose there is irony in this article as I too am using the same straw man argument tactic liberals are accustomed to. But it doesn't really matter – whoever said liberal logic deserves serious thought? As conservative pundit Ann Coulter once said:
"Words mean nothing to liberals. They say whatever will help advance their cause at the moment, switch talking points in a heartbeat, and then act indignant if anyone uses the exact same argument they were using five minutes ago."
(Image taken from patheos.com)
Calling a spade, a spade…