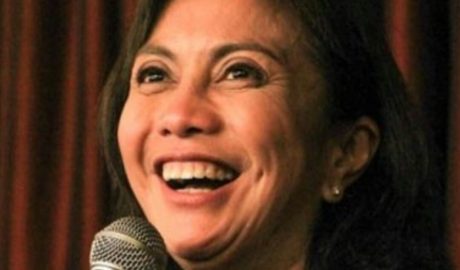 This is the latest "statement" from "vice president" Leni Robredo related to the recent reorganisation of the Senate that resulted in certain Liberal Party (LP) senators being relieved of their committee chairmanships…
When we were given the mandate by the people, we were determined to work with this administration to put national interest before politics. But despite our sincere efforts, it is now clear that the Duterte administration is incapable of tolerating dissent, no matter how constructive…
And here is why the efforts of the "vice president" to make sense in this latest statement failed on three counts:
(1) "national interest before politics"
This is, of course, coming from Robredo who presumably represents the interests of the LP. The LP, if we recall, primarily characterised its representation to the Filipino people with the use of the colour Yellow across all of its branding paraphernalia. No less than former President Benigno Simeon 'BS' Aquino III preferred to wear a yellow ribbon to symbolise his national leadership.
If the LP was really serious about that focus on nation rather than on politics that Robredo talks about, they would have long ago ditched the use of those Yellow symbols and that "L" hand gesture in favour of true national symbols and colours.
(2) "despite our sincere efforts"
There was never any "sincere effort" coming from the LP to work with Duterte. In the lead up to the 2016 presidential elections, the LP campaign against current President Rodrigo Duterte was nothing short of vicious. In the heat of the campaign, Aquino himself called for a united front against Duterte. Aquino also referred to Duterte as "a future threat to democracy". Roxas, for his part, mounted an agressive campaign to follow-through on that messaging and, in the final stretch to election day, attempted to forge a last-ditch "unity" alliance with another rival candidate, Senator Grace Poe, presumably to combine their respective voters' base in the hope of beating Duterte who was, by then leading the polls.
Roxas reportedly described that call for unity as "a call for decency", as if implying that Duterte's government would be one that would be lacking in that decency. Roxas clearly harboured an intent to emotionally blackmail Poe into bowing out of the race under the assumption that her votes would go to him.
(3) "the Duterte administration is incapable of tolerating dissent"
Setting aside the fact that the "vice president" is woefully inarticulate considering that she is but a heartbeat away from the presidency of a country of more than a hundred million, the Duterte administration seems to have been quite tolerant of her presence as a dissenting voice in the Executive Branch.
Indeed, Robredo has abused that tolerance by being a party to to groups and communities directly engaged in the planning and instigation of activities meant to destabilise and, eventually, overthrow the government of President Rodrigo Duterte. She is currently being investigated for her ties with Nicolas-Lewis relating to allegations that her campaign for a seat in Congress in 2013 was funded by foreign sponsors. Under Philippine law, foreign contributions to election campaigns are illegal and politicians caught receiving foreign contributions are subject to permanent exclusion from running for office in the future.
Contrary to popular belief, the Philippine media remains the same rambunctious community of "thought leaders" and "journalists" since Filipinos "won their freedom back" in 1986. It is nothing close to being like the broken cowering community of "victims" that Robredo is trying to paint them as. So, by all accounts, there is no evidence that the Philippine government is engaged in any conspiracy or concerted effort to suppress dissent.
So, again, it seems "vice president" Leni Robredo is acting and making statements way outside of her element. She is part of the Executive Branch of the Philippine government and does not speak for the Senate which belongs to the Legislative Branch. Furthermore, senators, being senators, are a tough brass-balled bunch who can take care of themselves and don't normally represent themselves to their constituents in the girly sugar-and-spice manner that characterises Robredo's lame political act.
Best that Robredo find other ways to make herself relevant. She can start by firing her PR team for gross incompetence.
benign0 is the Webmaster of GetRealPhilippines.com.