The 1960s was a fascinating decade. It's where all the most lasting modern fixtures in both popular and underground culture were set. This is where we got the free-spirited, free-wheeling, rowdy, casual, "hang-loose" attitude associated with American culture that is commonplace today. I like that attitude too, and it's a stark contrast to the stiff European formality Philippine society is used to. There's also the better treatment of people with mental illness and disabilities, greater knowledge on health and disease, human rights recognition, anti-familial abuse measures and anti-discrimination laws, among other things. But it's also a mixed bag. We also had lots of messy narcotics, silly subcultures and loose emotionalism.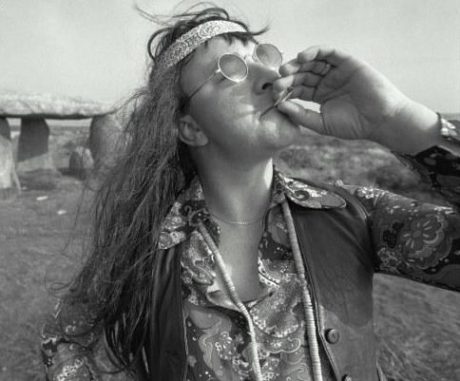 This was also the time when questioning authority became a fashion. While it is justified in some cases – such as campaigning against racism and discrimination – it made protesting for its own sake a rage. If you hate something, or feel you need justice, go to the streets, demonstrate, shout stuff there, sometimes make threats, etc. Sometimes, that's all they did. Sometimes, they'd protest the wrong thing. Sometimes, they'd do dick moves just for the heck of it – because of the stupid idea that dick moves can be "cool." The impression is that during this time, protests were effective in getting the American government to withdraw from the Vietnam War. The government saw it, they heeded.
But it isn't quite like that. The protests only symbolized opposition to the war that was already welling among politicians. The cost of prosecuting the war was going overboard, along with other reasons. Protests alone rarely achieved results; the real action happened in the halls of U.S. Congress. The same goes for human rights and anti-discrimination laws at the time. Legal action was going on, such as the Equal Employment Opportunity Act, anti-discrimination laws and provisions for people with disabilities. They could have happened with or without street protests.
One explanation about the kids of this decade was that they never went through hardships like the Great Depression and World War 2. These kids became the rebels (prefigured by James Dean's Rebel Without a Cause) that found first-world problems already troubling. "What're you gonna do with your life" is often shouted in homes, and the young people get hurt by that. They wanted only a good time. So they became the ones who took drugs, became the flower children and promoted free love and all that. One could consider them the predecessors of "snowflakes" or "millenials," the terms for those felt to be soft and irresponsible in society.
There's also this romanticization of the "rebel." There was already discontent against corporatism in the US at the time. Some people might have willingly embraced communism because they simply thought it was the best way to oppose US corporatism. However, they would find out later that it was a lousy way to do so. Questioning authority was a fad; simply being against something became "cool." I would say the rash of people's dissatisfaction with their governments these days could have roots in '60s attitudes. Of course, some questioning of authority did go out of bounds (like the Weathermen and Light a Fire).
These former hippies, bohemians and rebels are the old people of today. Some of them had kids, and those kids (such as us) barely went through any terrible hardships. The economic crises of 1997 and 2008 might have been the worst we in developed countries underwent, but they're just flies on the wall compared to what's happening in places such as Ethiopia and Syria. But some of these kids find the prospect of not being able to go to Starbucks every day already disturbing. They're worried about whether their fashion or their selfie can outdo their peers' stuff. If it doesn't, they probably cry.
The recent "Walk of Life" activity of the local Roman Catholic Church demonstrated that some people here still held the mindset of the 1960s (and perhaps even way back) even if it was already the 2010s. They just went to the streets, as if they had influence just by being there. They however couldn't be as daft as the Buddhist monk who self-immolated during the Vietnam War to show what he really felt.
We should realize one thing: our view of the world is heavily influenced by western postmodernism. It's what I defined in a previous article as "there being no universal truth," and it mainly led to people trying to avoid "getting hurt" (I quote author Matthew Raley again). That unfortunately is what the 1960s hippieism rubbed on us: the attitude of wanting to avoid hurt. Yet, many of them still have the same attitude as the people they profess to oppose: if they don't agree with me, hurt them. It's a generation of people (including the older people who still feel that way) who, when they feel that they're right, expect the world to follow them when they shout that wish in the streets. They may embrace the idea of positivity, but are the first to peak negative about things that displease them.
If anything that I said about government tells us, it's that the usual shenanigans of politicians still happen despite protests. The protesters often don't want to participate in the political process and discuss things. They'd rather rage against those with different ideas. That's why these people have been recently blamed for empowering the likes of Donald Trump and Rodrigo Duterte. But in another sense, it could be seen as the world as a pendulum swinging the other way. The world as we see it today is again going full circle, as it always does. The dominant mode goes back and forth from Democrat to Republican, Conservative to Liberal, authoritarian to freedom-loving, old-school to free-spiritedness…. and back. And the pendulum keeps swinging.
We were made to believe that the world was getting modern and was all love and kisses and human rights since the 1960s. But in truth, the same violent world domination race that led to World War 1 is still around. Then came World War 2, and the U.S. became the clear winner. That country's power brokers learned well, and so we modern people are given a false sense of control in our 1960s-inspired western-influenced society. As said in the documentary Century of the Self, companies found how to placate people by appealing to their self-righteousness and false sense of control. They were able to incorporate in their products ways to make people believe they were helping even when they were not, such as "organic," "non-GMO," "environmentally-friendly," "vegan," and more. And aside from lapping these products up, the willing consumers are also trying to invent a new gender, take a selfie on a cliff without killing oneself, finding something to like a post on Facebook to make a show that they "care;" and, as always, catch up with the latest gossip. Ways were invented to keep us distracted from doing anything meaningful. This is what webmaster Benign0 talked about in his article about inequality making the world interesting.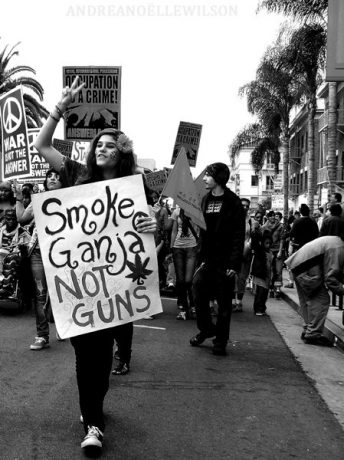 In an earlier article, I mentioned counterculture as one of the sources for change in society. While it had some good ideas, the counterculture of the 1960s did not bring about much change. It blew its chance. This is because some hippies were more about attending to their egos instead of changing oneself. It's the classic "they all want change, but don't want to change" meme. Their mindset is that they want other people to change, but not to change the culture in a massive way, including one's own culture. Being part of the "street rebellion" against the world order won't work if you're still buying the products of that order. You'll have to rethink your own habits, your own consumption patterns, and your own ego if you want to be part of a more effective and authentic counterculture.
Recently, we've seen former singer Jim Paredes in his recent confrontation with pro-Duterte suppoters. He proved my ideas about some products of the 1960s – talking big about peace, zen, love and all, but is intolerant of people who believe differently from him on, of all things, a political stance (like John Lennon singing about a better world, but he beat his wife). If one is serious about world peace, he wouldn't be beholden to any political side. In the end, if people just don't realize that the world isn't theirs to control and that they can still be happy despite that, they won't find peace… and might themselves become the ones taking away that peace.
I believe, as my cohorts here do, that what Filipinos embrace as their culture is what actually pulls the country down. And those who seem to be anti-dictators, who may also believe themselves to be "heroes," are the real dictators.