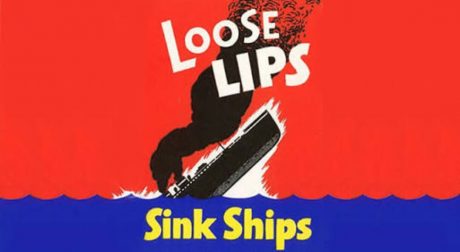 Still, there is no substitute for good communications and intelligent messaging. This is, after all, the information age — a time when the best-intentioned initiatives can crumble under the weight of a single ill-timed or ill-thought-out pitch to the public and the most vile ideas can be delivered in a neat pastel-coloured package and propagated by millions of unwitting social media denizens.
Already, it is evident, that Filipino partisans and activists at both ends of the political pole already spend an immense amount of energy waging an "online war". Indeed, whilst some are busy counting the digital ammo being exchanged over Facebook and Twitter and spinning this data into "engagement" statistics in a quaint effort to measure influence and intellectual ascendancy, there is very little real intellectual capital being built in the Philippines. Indeed, as many observers have noted, the Philippines' national debate remains intellectually bankrupt. It seems that every iota of the political "issues" being raised and debated in the Philippines contribute more to subtracting from rather than adding to the human species' collective intelligence.
Despite an environment of free discourse Philippine-style "democracy" had offered to its participants, not much learning has been gained.
The same mistakes are being repeated. Recalling the previous administration's inability to get its communications act together despite the unprecedented bloat in its communications machine, one wonders why the administration of current President Rodrigo Duterte remains mired in comms chaos. The sheer clownish character of the communications team of Aquino is mirrored almost to a tee by Duterte's own mouthpieces today. The likes of Mai Mislang's the-wine-sucks-in-Vietnam gaffe are again being repeated by Cabinet-level officials, this time affecting entire continents full of capital-rich countries who are important trading partners of the Philippines.
Still others have made their messaging increasingly about themselves. Is it the idea? Or is it the personal brand being worked on here? Social media "influencers" seem to be losing the plot. They have developed the same cult of personality ethic to drive their messages that mirrors the personality politics that drives Philippine elections. As a result, many have forgotten what is at stake in a lot of the "online battles" raging all over Facebook and Twitter.
To be fair, Duterte himself cannot be considered to be a sober and concise communicator. He may have the vision and the best intentions, but wars are won not by good intentions but by projectiles launched by disciplined and well-trained armies. Information and how it is spun and packaged is key. This is a skill and area of competency that the Philippine government needs to build. At the moment it is a mess — consisting of "loose cannon" Cabinet officials who cannot keep their mouths shut on social media, a Vice President who slanders her own country on the government dime, and a society of social media "users" who likely tax Facebook's moderation faculties far more than they contribute to its ad revenues.
People have to remember, however, that the politician in the room is Duterte. Cabinet officials, on the other hand, should not be behaving like politicians and, instead, should be focusing on running the government. Fancying one's self as Duterte's Mini Me is not within the remit of bureaucrats.
* * *
Epilogue
Following the Mai Mislang debacle, this is how then Communications Group Secretary Ricky Carandang stepped in to back his embattled staff member…
Communications Group Secretary Ricky Carandang on Friday came to Mislang's defense and said the issue about her Twitter messages about Vietnam was a minor one, and a closed book.

Carandang said Mislang, who has since deleted the messages, meant no offense and was apologetic. She had been told to be more circumspect about what she would post on her Twitter account.

Carandang also said Mislang's tweets were "pretty harmless," although they might be also "potentially embarrassing."
To which, I wrote…
"Potentially embarrassing", perhaps. But the scale of the embarrassment is what is the issue here. It is on a national scale that the actions of people representing the Philippines abroad impact. That is something that Secretary Carandang should consider before coddling another erring official in his already heavily gaffe-tainted department.
benign0 is the Webmaster of GetRealPhilippines.com.