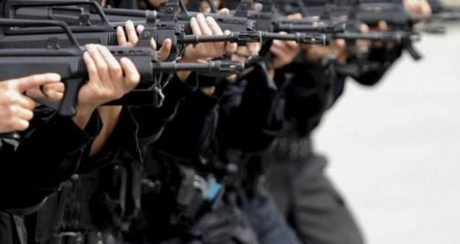 Probably not. Take rape, for example. Rapists are usually in the moment when they are in the act of committing the crime — very likely crazed with desire, their brains totally hijacked by a cocktail of chemicals that make higher levels of thinking virtually impossible in the course of committing the crime. Same with those road rage incidents that serve as fodder for all those viral videos. For that matter, most crimes that involve exceptional barbarism fit this mould. The fact that these crimes are "barbaric" means that a barbarian mind — one incapable of thinking far ahead enough to consider consequences — is at work.
Therefore, existence — or non existence — of a death penalty is irrelevant at the time most people assume it is most effective; the moment just before the point of no return for a crook. It is an after the fact measure and, at best, only serves to assuage the grief of the living and nurture our reptilian — i.e. very natural — instincts to exact retribution.
Revenge feels good — because it serves a purpose that predates civilisation as we know it. The desire to exterminate not only the person who did us wrong, but his entire family and his dog then go on to burn his house to the ground is a very primal human emotion. By its very nature, revenge is, overall, selective and a function of individual perspective. Latte-sipping pundits and activists who offer only a theoretical lens when regarding the topic of capital punishment perhaps cannot fathom the dark recesses of the kind of grief that fuels revenge.
Then again, perhaps they do. In my article, Any sympathies for a jeepney driver shot in the head by a pedestrian he almost hit?, I offer a glimpse into what could be going on in the mind of one who would find warm, fuzzy comfort in another's death in the absence of justice…
C'mon, admit it. It's hard to feel sorry for that jeepney driver lying dead on the pavement with a hole in his head. I had just come across the Inquirer.net story and found myself feeling a bit guilty about how I felt — or didn't feel. Jeepney driver shot in the head by irate pedestrian in Makati, screamed the headline.
Jeepney drivers, after all, come the closest to the distinction of being a daily reminder to all of us of the banal ingrained injustice that characterises Philippine society. As I have observed in the feedback and commentary the above article has so far attracted since it was published in mid-2015, people who have no problem with the stiff sprawled on the road next to his King of the Road vastly outnumber those who implore us to apply a bit more civil mindedness when considering said stiff. It is because most Filipinos who are wronged on the road by a jeepney driver stand little chance of getting any justice. In this we gain a bit more clarity with regard to the psychology behind the call to reinstate capital punishment in the Philippines.
The death penalty is a quaint social artefact that allows us to feed that need for deadly retribution within the legal framework. But in that notion lies the irony of the call to re-instate it. The satisfaction gained from seeing a convicted crook fry or hang is psycholoigical relic that survives a time when there was no justice. It is, therefore, self-serving and has nothing to do with preventing crime before the fact.
A more realistic way to frame capital punishment is to regard it as a prison population culling exercise. After all, there really is no point in keeping incarcerated crooks unfit for release to society alive in perpetua within our tax-funded prison system. But that's another ethical debate to be had on another day. Point is, the argument around capital punishment as a crime deterrent is an absolute non-sequitur. It does not follow that the indidence of heinous crimes will be reduced if the death penalty is re-instated.
Moral of the story:
Instead of campaigning for the reinstatement of the death penalty, let us, instead, continue the call for the banning of jeepneys from Philippine roads. Forevah.
Now that makes more sense.
benign0 is the Webmaster of GetRealPhilippines.com.