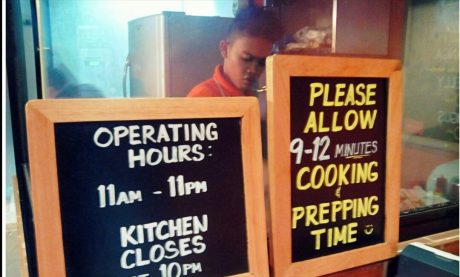 Suppose I wanted to invest in a fancy, money-losing carinderia–Aling Maria's Carinderia. I can either lend it money i.e. invest in its DEBT (in which case I become a creditor), or buy its shares i.e. invest in its EQUITY (in which case I become a pro-rata owner). Hmm, ano kaya?
I really want to invest in the carinderia but if I lend it money, the required interest payment will kill the already fragile cashflow. So debt looks like a no go. Besides, sa atin-atin lang ha, I DO want to influence the menu. <insert sinister contrabida music here> Gusto ko chicken inasal at inihaw na baboy lang. Araw araw! Bwahaha (kulog. kidlat)! Why dafuk else would I invest in a money-losing business? Kailan naging charity si Charles Englund?! Even if the carinderia loses money forever, I don't care.  I get my kicks in a different way.
So, Equity ang sagot. Equity grants me ownership, and as an owner I would have a say in how the carinderia is run. Si Aling Maria ubos na ang capital, pero masaya lang siya basta makapagluto. Mahilig magluto yon eh. And like me, she is also an inasal lover.
But, Ooops! It seems like the killjoy 1987 Philippine constitution has an ownership restriction against bloggers owning carinderias in the Philippines. This is to prevent those nasty, evil bloggers from influencing the menu of the nation's carinderias, thereby having undue influence over the Filipino waistline.
Alam ko na! Bigay ko muna sa friend ko ang pera. My friend, Pedro (let's call him PDR for short) is NOT a blogger so ok lang. I make a contract with PDR so that he "owns" the stock but really is bound by our wink-wink agreement to do as I say. Even if PDR grows a conscience and thwarts my evil inasal plans, I can still go to friendly Aling Maria (who knows I am the real one buttering her pan de sal). So may influence pa rin ako.
Let's go Maria. Let's go Pedro. Heto ang pera. File niyo na sa SEC. Under industry classification be sure to put "Food and other related restaurant business", ok? Mabuti na yung hindi nagsisinungaling, baka dyan pa tayo masabit.
Follow or send me an invite on Facebook to keep updated on commentary and new blogposts.