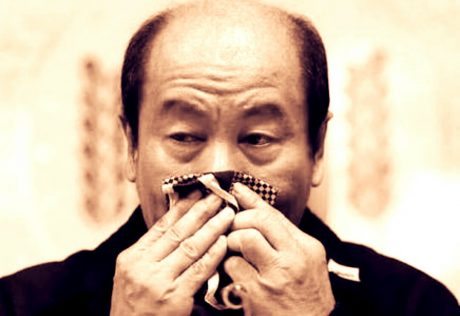 The man of the hour at the moment is retired police officer Arturo Lascanas who went public claiming that he was one of the ringleaders of secret "salvaging" operations and alleging that these were ordered by then Davao City mayor Rodrigo Duterte himself. "Salvaging" is a Filipino term used to refer to summary executions often supposedly perpetrated by police and military personnel.
According to a Reuters report, "Lascanas asserted that the Davao death squad was no myth…"
You don't say.
Lascanas is basically stating something most Davaoenos already know. For that matter, even if what Lascanas is saying about Duterte is true, wasn't what he is alleging the very reason Filipinos came out in droves to catapult Duterte to the presidency to begin with?
The truth is, Duterte represents everything about what 30 years of Yellow-branded governance failed to do — embed the rule of law across the land. Filipinos elected Duterte president warts and all — applying in their choice in 2016 full knowledge of the strong possibility that he may have routinely used "expeditious" means to achieve much of what he is celebrated for in Davao.
Duterte's critics still don't get it. Painting Duterte as a "murderer" will not put a dent on his popularity. More importantly, the way they are going about it remains the same — trial-by-media. The cousin of this technique, trial-by-congressional-inquiry is probably coming soon. Lascanas, after all, as today's top newsmaker is simply too juicy an opportunity for the Philippines' publicity-starved members of Congress to resist.
The million-dollar question, of course is around whether this new outrage fad can be milked to its full potential and ultimately produce an impeachment initiative against Duterte.
Screams a recent ABS-CBN News headline: Can Duterte be impeached for allegations on DDS?
Time and political interests will tell.
But in making this recent bold allegation, Lascanas had inadvertently proven that he is a liar. Back in 2016, Lascanas issued an equally bold and categorical claim, that the so-called Davao Death Squad (DDS) he supposedly led to implement these killings "does not exist"…
"Wala pong Davao Death Squad, your honor. Media hype lang yan." Lascanas said.
In the Philippines, however, liars routinely become celebrity witnesses on the back of political rivals desperate for an angle. It is a testament to the reality that justice in the Philippines is not really about finding the truth. It is about finding the correct truth.
benign0 is the Webmaster of GetRealPhilippines.com.